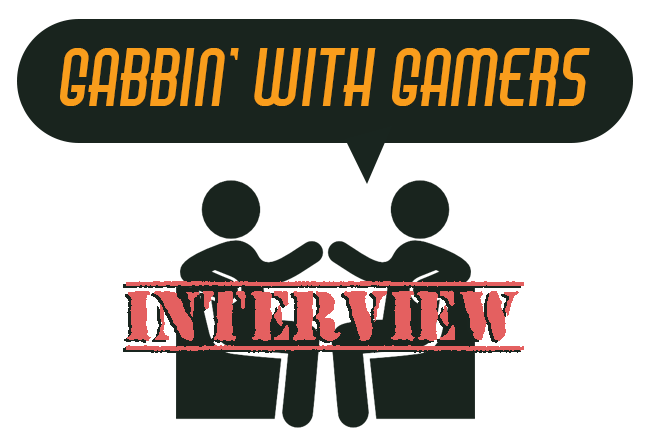 Welcome to the first installment of Gabbin' with Gamers where we speak directly with the fans that we've met online or elsewhere. Today, we speak with Digz, an Instagrammer touting over 1,000 followers as well as an up and coming YouTube page.
So without further ado, let's learn about Digz!
Jon: Thank you for letting us interview you! I came upon your Instagram page and I see that you're a big collector, like to post short reviews and play-through videos. Can you tell us a little bit about yourself?
Digz: I'm from Sydney Australia, 32, and I play music for a living in two bands: (1) Furnace & The Fundamentals (Sax and Guitar) and (2) Big Red Fire Truck (lead vocals and guitar). I am also an avid sports fan.
Jon: Can you tell us a little bit about how you got in to gaming and collecting?
Digz: I got my first console for Christmas when I was five and I've been playing ever since. Since then, I've been playing the NES, N64, PS2, PS3, and PS4. I recently added the SNES mini to the collection and I have quite a big collection of NES and N64 games.
Jon: That's pretty exciting! What was the first console and game that you owned?
Digz: NES – parents got it from Hong Kong and it came with SMB and Zippy Race (MotoRace USA).
Jon: What's a fond childhood memory based around gaming?
Digz: Hours and hours, haha. I grew up in a neighborhood of guys the same age. We played many hours of multiplayer games that really seem to hog the game time, such as: Mario Kart 64, Mega Man, WWF No Mercy, Smash Bros, Guitar Hero, Super Soccer, NBA Jam TE, Halo 2 and, of course, GoldenEye.
Jon: Were any of your family members enthusiastic about gaming?
Digz: My brother was when we were younger and only recently started back in to it.
Jon: Let's jump forward a bit. Here's one to get you thinking. If you weren't collecting games, what would be your hobby?
Digz: I play guitar for a living so I spend a lot of time playing and writing songs mostly in the Hard Rock/Heavy Metal genre. Also, I love playing rugby union and basketball.
Jon: As you're aware, technology continues to advance in the gaming industry. Have you been a fan of these changes?
Digz: I'm always a fan of changes in the industry as long as they're well thought through and actually advance the gaming experience. I think a lot of time gets spent on trying to release technology that isn't ready yet. Two examples that come to mind are the Power Glove and Virtual Boy from back in the day.
Jon: Where do you think technology will bring us in the future?
Digz: I really don't know and kinda gave up trying to predict because my imagination always left me disappointed with the end product. I really love the online community these days, but there's nothing like an old school room of people gaming together, whether it be at an arcade or a room with a few TVs playing eight player Halo.
Jon: We at The Switch Effect are obviously big fans of Nintendo's new console. What are your impressions of the Switch?
Digz: I think it was an amazing innovation. I haven't had a chance to get my hands on it yet, but so far the release games look great and I love the idea of taking my console with me as a portable device without losing any of the game quality.
Jon: Which new games are you looking forward to the most?
Digz: Red Dead Redemption 2 hands down. I don't get all that excited about releases lately because there seems to be a real formula for releases every year which is starting to get tiresome. However, RDR is gonna be amazing if GTA V was anything to go by. They have an amazing team over there right now and continue to do great things. Head back to the late 90s and early 2000s and there was such a variety of ideas, including some shockers, but plenty more hits because of it.
Jon: We came across your Instagram account and loved seeing your collections. What interested you in starting social media accounts?
Digz: I moved in to an apartment with a spare room and turned it into my gaming room for my old consoles because I wasn't using them enough. I really wanted to share my collection with anyone who was interested. There are some timeless games from yesteryear that I feel are better than a lot of the stuff out right now. I love the challenge of the old stuff. Just look at how successful Cuphead was, that was no coincidence. They took all the great elements of the retro genre, but had the capabilities to make it look so amazing.
Jon: What is the best way for our readers to keep up with you and is there anything else you'd like to share?
Digz: I'm always open to suggestions for my pages as I'm only in the early stages and I'd like people to see something they can't get somewhere else in retro gaming. You can check us out at:

Do you know someone awesome that would like to be featured in our "Gabbin' with Gamers" interviews? Let us know!