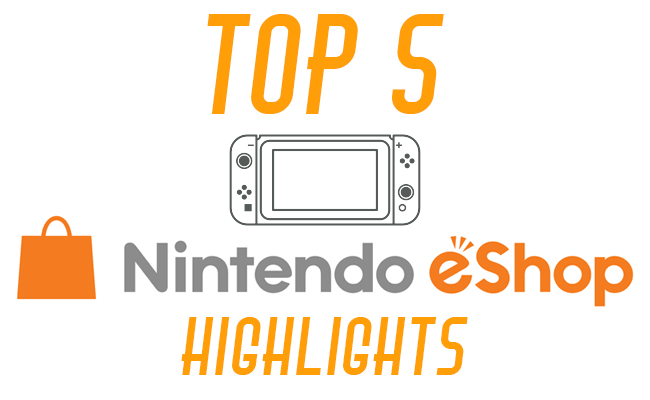 The Nintendo Switch eShop has some incredible titles available for people to add to their gaming libraries and the list of available games is growing with each passing week. From shooters to adventures, and even a sports RPG that has become a firm 
favourite
, the range is vast and diverse. 
Let's have a look at what we think are some real 
Nindie
 Gems.
De Mambo is a great game that anyone can just pick up and start playing. Featuring a small ball shaped character with a sweet but haunting face, De Mambo is on our list of highlights because of 
it
s
 impressive 
mult
iplayer gameplay. Up to 4 people can battle on one screen in a free for all battle to see 
which Mambo will reign supreme. With a mixture of death defying leaps and powerful attacks, it quickly proves itself worthy of being a great multiplayer contender. De Mambo will cause you to laugh, curse and of course grab your friends by the Joy Con and see who can survive the 
longest?
 Ready, LET'S MAMBO!
Severed is a game that is beautifully made to fit the Nintendo Switch touch screen. A simple title
that involves you moving from room to room, area to area to discover what happened to Sasha's family. Using the touch screen controls in Severed really gives a different style of gameplay as you cut and slash through your enemies in intense battles and progress further and further into a world of nightmare. Severed is definitely a gripping game and anyone who loves slashing monsters into pieces should definitely consider this.
Pankapu
 is a bright, bold and beautiful platforming adventure game set in The World of Dreams". As 
Pankapu
, the titular dream guardian, you are tasked with travelling all over 
Onmia
 and defeating the 
Hya
 '
Nagis
, the dark creatures that come from the Nightmare World. 
Pankapu
 will show you just why platforming games are so popular as you travel the world and see its sights, collect spirits, upgrade your weapons and 
armour
 be the 
saviour
 of all the denizens of Omnia. This game is visually stunning and the gameplay will keep you comin
g back for more.
Quest of Dungeons is a roguelike dungeon crawle
r
that sets you loose on a world of evil creatures and deathly traps. Each time you visit a dungeon you will find that the layout has changed, everything from enemies to items (and even boss battles) will be 
randomised
. This lends itself to being a great adventure upon every visit and makes sure that no one is easily running through and walking out without a scratch. Quest of Dungeons 
let
s
 you choose from four characters in the game each with different 
strenghts
, abilities and 
of course,
 weaknesses. Spend time with each of them and get ready to die
….a
 lot!
A stellar sequel to an already popular game, 
SteamWorld
 Dig 2 builds upon 
it
s
 predecessor in the most amazing way. Giving you control of a new character set in the same world means you see everything from a different perspective. The 
humour
, the exploration, the collecting and the references all make an incredible experience that will draw you in from the second you load up the game. There is plenty to do in Steam World Dig 2, lots of interesting discoveries to be made and of course, the compelling storyline of what happened to Rusty? Be warned, you may not want to leave this game.
So,
 there we have it. O
ur first five picks for real N
intendo Switch eShop highlights, all chosen specially because of how they diversify the Nintendo Switch library, how incredibly interesting they all are in different ways and of course, because of all the love and dedication from the development teams. What are you highlights from the 
Nindies
 selections? Let us know your opinions!