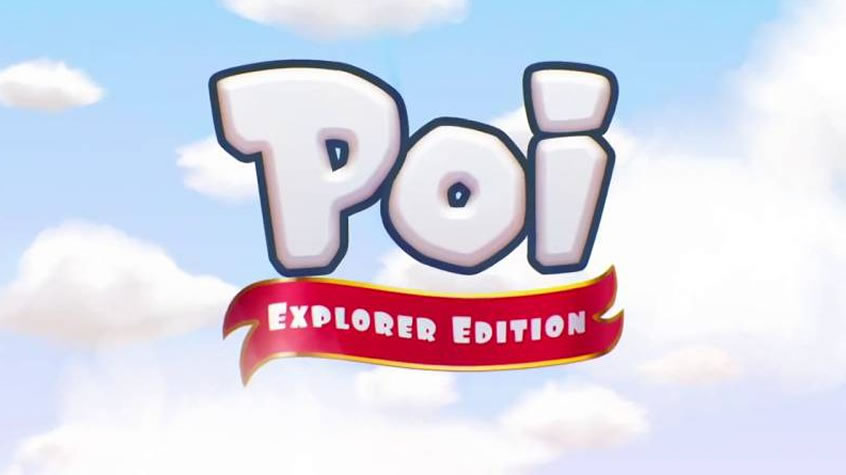 by: Jonathan Polan | 11.04.2017
Today on Industry Interviews, the Switch Effect speaks with Paul Ewers, co-founder of PolyKid and creator of Poi: Explorer Edition for the Nintendo Switch. Being a huge fan of 3D platformers and fortunate enough to be able to play the exclusive Poi: Explorer Edition for the Nintendo Switch, we jumped at the chance to get to know more about the creative minds behind this highly addictive fun game.
Right out of the gate, could you share a little background about yourselves as well as how you got into the gaming industry?
PolyKid was co-founded by myself (Paul Ewers) and Ben Gable in 2014. We've both been avid gamers since we were kids and grew up playing the 90s era of 3D platformers. We both attended DigiPen to learn game development and programming and were fortunate enough to land industry jobs upon graduating. Eventually, after saving up enough money, we set out to make games of our own and form PolyKid.
Could you share the history of Poi and how it went from an initial concept, to placing 3
rd
in the 2017 Game Development World Championship, part of the August 2016 Humble Bundle Monthly, featured in the 2016 Steam Lunar New Year Sale, and finally onto the Nintendo Switch?
That's a long way down…
Poi started out as a very different game. Initially it was actually a procedurally generated open world adventure game with light platforming elements! Ultimately, we liked the platforming portion so much that we decided to flesh it out and turn it into the game it is today. We prototyped several ideas along the way for a solid six months. Due to the positive reception on Steam, we pursued the PlayStation 4 and Xbox One platforms, as they were the most established consoles. However, because we had internally prototyped a build of the game on the Wii U, we were able to get access to Nintendo Switch development hardware through our contacts at Nintendo and eventually bring the game to the Switch!
Personally, while everyone is busy playing Mario, I can't put Poi down, haha. It's charming, fun, and a breath of fresh air in a market saturated with realistic graphics in lieu of gameplay.
I got a medallion!
With Poi: Explorer Edition now available, what can we expect from PolyKid
moving forward
?
Moving forward, PolyKid is not yet ready to announce what's next, but the best way to stay up to date is by following us on Twitter and Facebook.
If you'd like to learn more about Poi, you can check out our website at www.poi-game.com.
Thank you again Paul for taking time out of your day to share the background of PolyKid and Poi. Poi: Explorer Edition is now available on the eShop and in all major retailers. Make sure to pick up a copy today!
Use the links below to learn more about Polykid and Poi:
presents
Live Streaming Poi, Monday 11.06.17 at 9am EST.
on