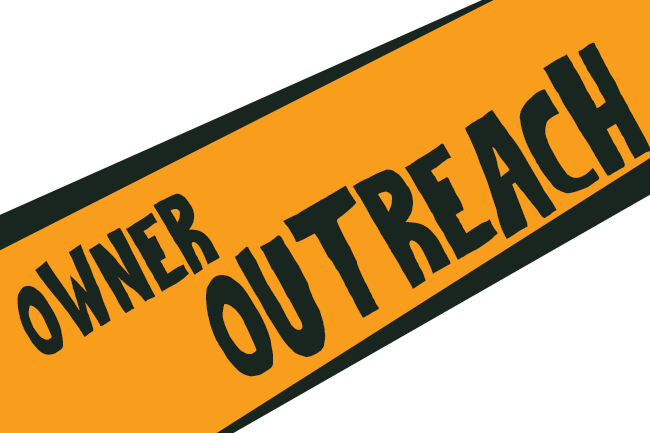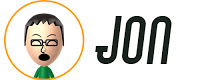 Welcome to the first installment of Owner Outreach, where The Switch Effect talks with video game store owners! In this inaugural segment, we are happy to welcome AJ, owner and founder of ASAP Retro Games in NJ. For those that have dreamed to pursue this career, let's learn more about what it takes to manage your own business!
AJ, thank you for giving us this interview. Can you tell us a little bit about yourself?
My name is AJ Maltese, I'm 22, and I live in Lodi, NJ. I've been into gaming since birth when my mother got my family a PS1 at launch (I was only a few months old). Then, I got a Game Boy and a N64 around the age of 3/4. I always collected games even before it was cool. Most of my N64 & GameCube collection I had since I was a kid. I was born with dyspraxia, which is a rare disorder that effects my motor skills speech and everyday tasks. Below is an article from last year that talks about my business and rare disorder.
Link: http://garfield.dailyvoice.com/neighbors/lodi-man-with-rare-disorder-launches-video-game-company/678597/
What was the first console and game that you owned?
PS1 – Crash Bandicoot 2 and Tiny Toons; N64 – Pokémon Stadium; Game Boy Color: Pokémon Pinball & Pokémon Blue. As a bonus, the first console and game I bought myself was the PS4 with Madden 25 at launch.
Do you have any fond childhood memories based around gaming?
Yes, many! I remember playing Crash 2 & Warped, Spyro, Twisted Metal, and even Tekken. I also remember getting my Pikachu N64 on Christmas morning with Pokémon Stadium and my mom buying me a Game Boy with Pokémon Blue and Pinball. I'm sorry if I'm rambling, but I also remember my grandparents who went crazy to find me a Game Boy Advance on launch day with Mario Advance; they drove all over NJ to find me one! Let's not forget about the NES Game Boy SP at Game Crazy for my 10th birthday and having my mom order me a Pikachu Game Boy Micro from Japan. There was also the time when I got my PS2 for Christmas, my mom waiting outside on Black Friday for an Xbox, discovering Dreamcast when I was seven and getting the GameCube with Super Smash Bros. Melee and Luigi's Mansion. Finally, who can forget my mom taking me to Blockbuster every Friday to rent games. I have so many memories that I could go on forever, haha!
Were any of your family members enthusiastic about gaming?
My mom and dad, but my father turned out to be a deadbeat that only pushed me to not be like him and to make sure I made something of myself.
ASAP Retro Games. For those unfamiliar with your store, can you share some background as to how it came to be?
In 2014, I had no direction about what I would do in life so I discovered that you could flip stuff you got for cheap for double your money or more. I only had $300 to my name and I started the business. We are still primarily online and we do flea markets and conventions.
Selling retro games must lead to wonderful pieces coming through your way. What is the coolest item you've ever been sold?
Super Nintendo Kiosk hands down.
What are the rarest item you've ever had?
Super Nintendo Kiosk, Turbo Express, Pokémon Snap Blockbuster Kiosk Demo, SNES Miracle Piano Complete, Punisher for Genesis, TurboGrafx CD, Contra For Game Boy Sealed, Kirby BlockBall for Game Boy Sealed, and so much more. The list is way too long!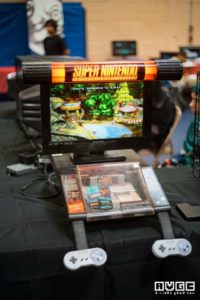 Super Nintendo Kiosk…so cool!
Can you share your most memorable customer experience since starting ASAP Retro Games?
I have a few, but they all are related. I sometimes give stuff away (e.g., games, toys, etc.) for free as I have a soft spot for children and adults who have disabilities: mentally or physically. The smile on their face is priceless and it makes me feel very good. I love doing stuff like that.
Let's jump forward a bit. Here's one to get you thinking. If you weren't running a business, what do you think you'd be doing?
I would most likely have a minimum wage job or a job with my college degree.
We at The Switch Effect are obviously big fans of Nintendo's new console. What are your impressions of the Switch?
It's the best system in this generation. I love the portability and I got one at launch and play it daily.
Which new games are you looking forward to the most?
I'm looking forward to WWE 2K18 and the rumored Pokémon RPG game for the Switch.
Where can people find your store and follow you for all the latest?
Facebook, Instagram, and YouTube – All the links can be found below.
Last question now that we've run you through the gauntlet. Is there anything else you'd like to share?
Yes. I have many haters who doubt me every day; people who bash me. Reselling has brought me more hate then love, but I won't stop doing what I'm doing. I love my job!  If anyone ever has video games old or new for sale, make sure you call ASAP Retro Games & More at 973-851-5047. We will come to you if you're in NJ or NY and we will PayPal you money and provide a prepaid label if you are outside this area.
I also want to thank my mother Gaeann, grandma (Mama Lil), my sister Lily, my girlfriend Paige, my friend Daryll (VideoGamerDaryll), and finally I want to thank my good friend Anthony (2ndHandDaisy) for all their support! This year has been rough as I fractured my foot in September, tried opening a small store earlier this year and failed and my old truck's engine blew in June. This year has been rough for my business, but I have faith 2018 will be amazing.
Thank you again for taking the time to speak with The Switch Effect and for our readers to learn more about you and you, your gaming passion, and your business.
Use the links below to follow AJ and ASAP Retro Games!








DO YOU WANT TO BE FEATURED IN A FUTURE INSTALLMENT? THEN E-MAIL US AT THESWITCHEFFECT@GMAIL.COM TODAY!