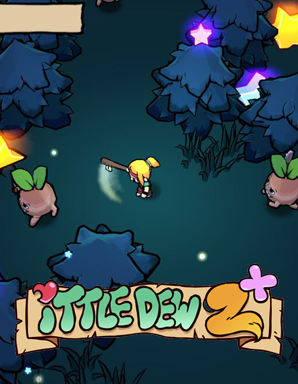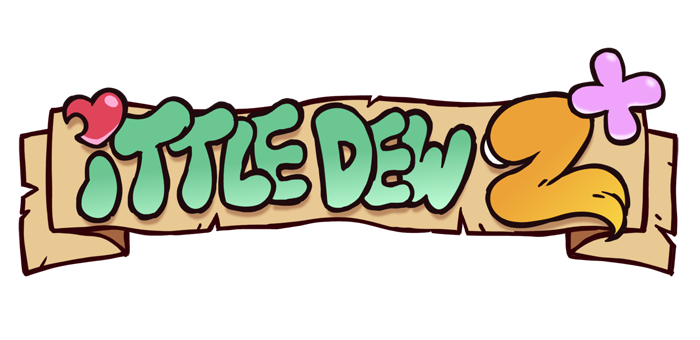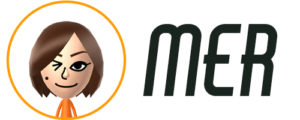 Developer: Ludosity, AB                                             Publisher: Nicalis, INC
Release Date: 11.14.17
I didn't know much what to expect when I launched Ittle Dew 2 on my Switch. Would this be just a weird game? The graphics and concept intrigued me, but how well would the game play?
The answer is yes, this is a weird game. Weirdly wonderful. It reminds me of a lot of the Zelda games; monsters all over the place that you need to whack, breaking pots to find goodies, dungeons with puzzles to solve. Most of all, I fell in love with the humor in this game. The developers really took time to create a polished game that hooked me from the start. I tend to lean on humor, and this game spoke to my inner funny spirit animal. Cartoony and fun, not only did they anticipate our need for humor and a great story, but the graphics are also crisp. I didn't experience any lag, either.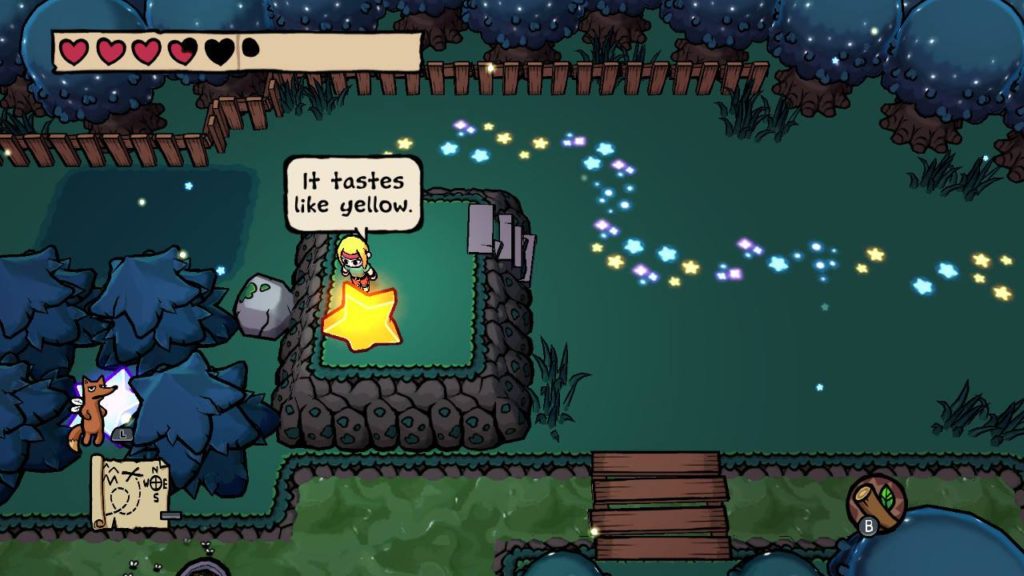 We find our heroes, Ittle and her assistant Tippsie on a raft which inevitably crashes in to an island and is destroyed. Now, all they can do is explore the island for the 8 pieces, located in various dungeons, that will fix their raft. Ittle Dew 2+ definitely follows your typical Legend of Zelda formula; you can talk to everyone on the island to get advice and you can even get a "thank you" from a resident for cleaning up…by destroying everything in their house (what fun!). The world is decently sized, and you will have to unlock areas of the map to find more dungeons and boss battles. Some dungeons can only be unlocked by finding characters in mysterious dungeons who will unlock special dungeons for you.
There is a great emphasis on solving puzzles, both inside and outside of dungeons. You will have to push, whack, light things on fire, play a tune, or run around a tree to solve these puzzles. Having such variety in puzzle solving kept the game fresh and intriguing. There are plenty of brain teasers surrounding hidden chests that will keep you on your toes; these brain teasers will give you access to more health or ability to buy more items. Unlike most Zelda games, Ittle Dew 2+ is an open world. You can explore the entire map if you want to and even try out dungeons you may not be entirely ready for. The humorous banter in the game definitely helps keep things fresh, especially when much of the in-game battle is fairly repetitive. You will spend a significant amount of time in the beginning with a short-range sword but will unlock things such as fireballs later in the game. This will be important because as you progress to more difficult dungeons, you will encounter more and more enemies coming at you at once.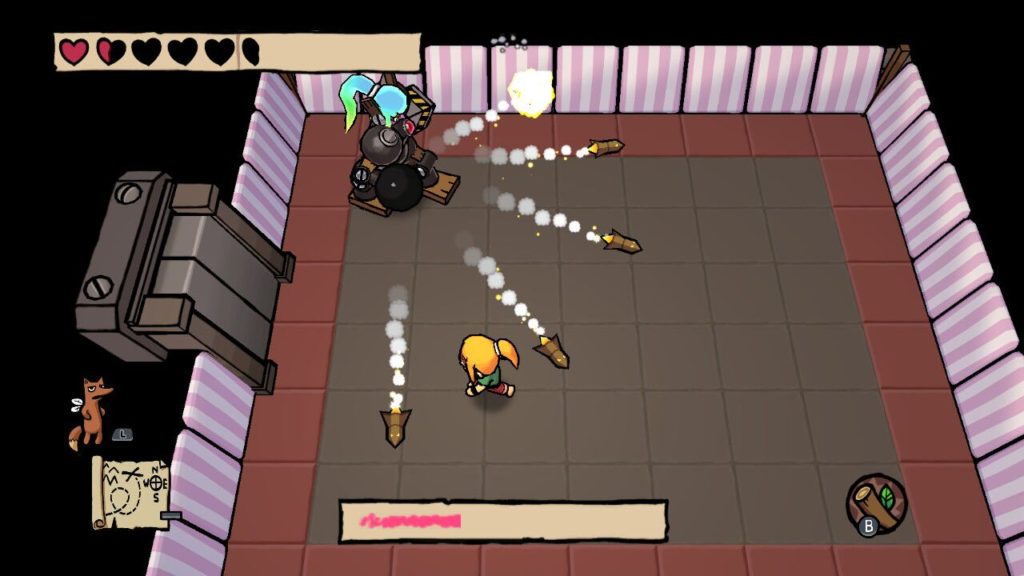 There are 8 dungeons that you will explore, but there are a fair amount of mini dungeons that you will go in to to acquire information or items. Much of the puzzle solving revolves around block pushing, but this isn't all of it. There is plenty of combat to have with simple to difficult enemies. Your first encounters will be with people who have foam swords and have pillows tied to their torso's. I had to stop for a moment and take in the memories of me as a child, play fighting with my brother. Anyways, Tippsie can come in very handy throughout the game. He can give you some pretty good advice on how to solve the puzzles and whether or not you are adequately equipped to solve the dungeons.
Looking at the graphics and music, this game is phenomenal. I had looked at screenshots from the original Ittle Dew, and it is clear that the developers took time to really give Ittle Dew 2+ a make over to make the game look much better. Shading and gradients really give this game a sense of life and completeness. The music is upbeat and quirky and I found myself really enjoying just listening to it; it is really well matched to the game and is quite catchy. There wasn't a song throughout the game that I found annoying…quite the opposite…I would listen to this music right now while I work if I could.
Offering something for nearly every taste, Ittle Dew 2+ contains a carefully curated balance of weapons-based combat, deep exploration, intense boss battles, charming storytelling, brain-teasing puzzles and treasure hunting. The expansive island environment holds more secrets than most players will ever be able to discover, with a series of challenging dungeons that can be explored in any order.
"If you're looking for a colorful, long-lasting adventure with memorable characters and endless surprises, then Ittle Dew 2+ is the perfect game for you," says Nicalis founder and president Tyrone Rodriguez. "And if you go for the Game Card version at retail, you'll get some really cool bonuses, like a tear resistant island map and an adorable instruction manual."
He's right, the game is colorful and memorable. It is an excellent addition to my Nintendo Switch library, and a game I will keep coming back to.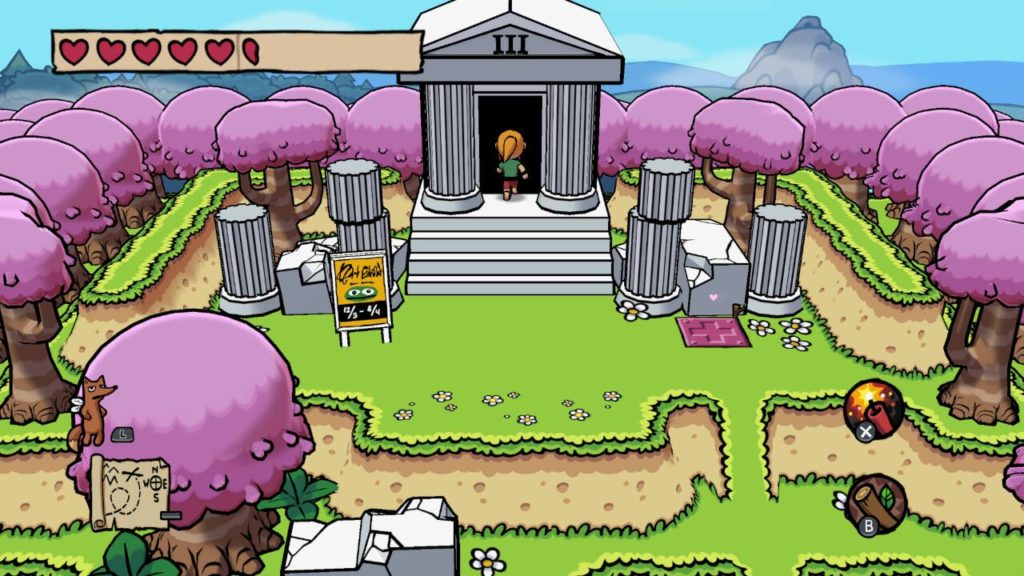 Ittle Dew 2+ is available for Nintendo Switch as both a physical release and
As a Digital Download in the Nintendo eShop

Follow Nicalis, Inc