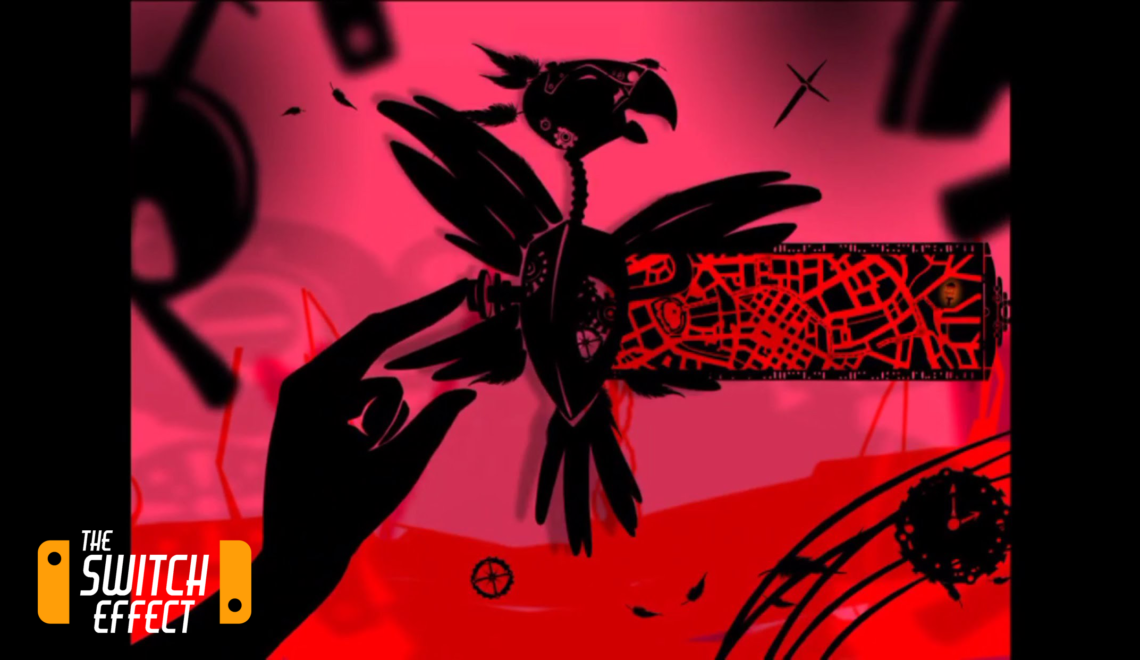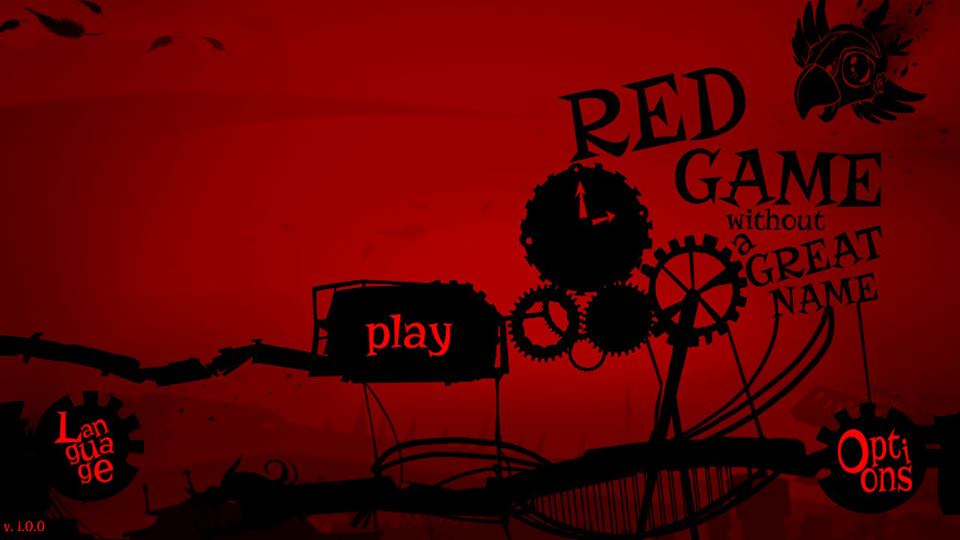 Before there was Green Game, there was Red Game Without a Great Name. Don't let the name fool you, because what's inside truly is a great game.
Still set in a steampunk world, and still navigating for a lonesome bird, your task in this one is to successfully deliver letters across the games 60 different levels. This time, you'll be teleporting the bird around objects instead of manipulating time to turn steam machines on and off. You'll start off in a cage, and must safely reach a cage at the other end to complete the level.
Once again, you are able to collect three gears in each level before you complete it. These are still purely optional, but doing so will highly increase the challenge of each level.
Teleporting the bird around objects is fairly simple : just tap your finger on the bird and slide across the screen. This will bring up a dotted line, and wherever you lift your finger up is where the bird will appear. As "navigation" alone, it seems like it would be a lot easier than Green Game's time manipulation, but in fact it is just as challenging. The levels will have numerous places with extremely narrow gaps, and you'll have to be fast with teleporting the bird once again just as soon as it appears.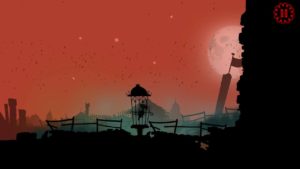 I absolutely love this game, and can't get enough of it. Again, ifun4all has done a great job with such a simple concept. As of right now, Red Game Without a Great Name is only available in the Europe eShop, but in just a couple weeks it will be available in North America as well. When it drops, I highly recommend picking this game up as well as it's sequel. With such low price tags as $2.99, you can grab both these games for under $10 and have hours and hours of brain twisting fun.





Follow iFun4All