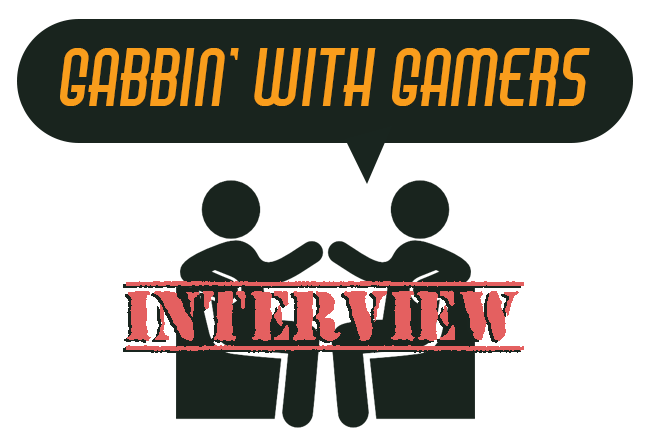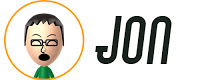 Today on Gabbin' with Gamers, Ellie (a.k.a. Berry Beads) joins The Switch Effect to share in her passion of gaming and bringing video game characters to life in bead form. After seeing a few examples on Instagram, we just had to chat with this talented artist.
Ellie, thank you for speaking with The Switch Effect. Before we get into it, could you tell us a little bit about yourself and how you got involved with the gaming industry?
I'm Ellie, a UK based bead artist and I bring various different video game characters to life in the form of bead art. I first started this earlier this year as I needed an escape from normal day life and it needed to be something that stimulated my mind. The name "Berry Beads" is actually in memory of my dog. She was a huge part of my life and when I first began beading, she would sit with me and watch me do it so it only seemed right to name it after her. I was introduced to the gaming industry from a young age (Nintendo games especially) and have been interested in gaming ever since. Watching playthroughs on YouTube or playing myself.
What was your first console/game you owned?
My first console was a Game Boy Color, but my dad had a Nintendo 64 so I was always playing on that before actually getting my first console. I think the first game I actually owned may have been Pokémon Red but I grew up playing Pokémon, Mario, Crash Bandicoot, Donkey Kong, Kirby and Sonic to name just a few.
Do you have any fond childhood memories based around gaming?
I'm a twin so growing up you have to learn how to share EVERYTHING with your other mini you. I remember at the age of around 8, my brother had been playing the console all day and would literally kick me out of the way if I tried taking the controller from him for a turn. He got called out of the room for some reason and I took my opportunity to have a go, but I wasn't very good and ended up dying in game and ruining his play through entirely. I don't remember all the details, but he tried to take the controller back and I know I held on with all my little amount of strength that I had for an 8 year old. We ended up breaking the console that day. It was sad at the time, but we always laugh when we look back on it now… and he STILL doesn't quite grasp the meaning of sharing.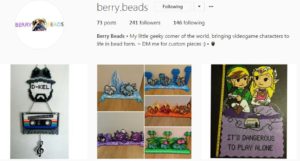 Let's jump forward a bit. What inspired you to design characters in bead form?
I'm told I've always been quite creative and could always be found doing something art related since a young age and that hasn't gone away as I've gotten older. I was at a stage in my life where I was bored every day. I was out of work at the time and not really doing much with myself so I needed a hobby or something to put my focus on and I remember playing with these beads as a child. I jumped online to see if they were still around, only to find that they indeed were available, but also more popular than before. So, I ordered myself some and tried working out what I could make and that's when the idea came to me.
Gaming has always been something I've enjoyed and I figured a lot of other people have the same feelings towards gaming as well.  Based on that, I thought they would gain some enjoyment from the characters I could make, so one day I made my first bead character and I've been going ever since.
From all of the works you've created, which one has been your favorite?
I have two favorites and can't actually choose between them. The first pieces are my candle lights. I always love doing those. You get seven electric candles in a row which means you can have seven different beads on one item. So far I've done different Pokéballs, Zelda, South Park characters, and more. You can really get creative with them and the pieces you want attached. You also never have to choose just one favorite character as you can always have multiple. I'd love to do more of these in the future.
The second piece was a little different and isn't gaming related, but I made a piece for D-Kel, a London based musician. During the process, I was told this would be used as cover artwork for his newly released single "Bit Of This, Bit Of That". It was a total pleasure for me to work on something that was going to be used for something music related, as that's another passion of mine. The end result looked great and it's safe to say there isn't another cover out there that looks anything like this.

Which character have you not made in bead form yet, but want to?
I have a long list of things that I want to do, but I'd love to do Rayman characters or some Crash Bandicoot next and maybe some more "up to date" characters from some newer games. I always push myself into doing something that hasn't been seen before or something that is a bit more complex. I have a lot planned for future projects.
Here's one to get you thinking. If you did not design art, what would be your hobby?
Tough one! Maybe I'd be in to baking,but I have a huge sweet tooth and would probably eat all of the products so I'm pretty glad I chose something artsy!
Let's "switch" gears a bit. We at The Switch Effect are obviously huge fans of Nintendo's newest console, the Nintendo Switch. What are your thoughts on the system?
It's a great console! Like a lot of people may have been, I was skeptical to begin with having grown to love the Wii console, but it definitely didn't disappoint me. When it was first released the game selection was pretty poor, but most new consoles are like that at the beginning. Now that the Switch has been out for quite some time, even the game selection is getting to be 10/10. Visually it looks great and I love the fact it's handheld so you can take it anywhere. It's definitely worth owning.

Which new games are you looking forward to the most?
The new Kirby and Yoshi games are definitely two I'm excited for! Also the final chapter of the Walking Dead and Jurassic World Evolution. To be honest, I'd really love a good, scary horror game to be released. This year had some great ones and I'm hoping something as good will follow next year. However, right now I'm content enough with Cuphead ruining my days.
What interested you in starting a social media account?
I was really enjoying my time making the characters and I was beading new things almost daily, but not sharing them with anyone really. A friend was really supportive of what I was doing and encouraged me to put my work out into the world so I finally made an instagram account to show it off.
What is the best way for our readers/followers to keep up with your latest work?
I mostly post on Instagram (@berry.beads) so following my account there would be best for regular updates!
Last question now that we've run you through the gauntlet. Is there anything else you'd like to share?
I just wanted to thank all at The Switch Effect for reaching out to me to take part in this interview and to anyone that already follows my instagram page or to anyone that might in the future. Thank you for the on-going support from you all. It means the world J
Thank you as well for taking the time to speak with us. From all of us at The Switch Effect, we are big fans of your work and always look forward to your newest piece!