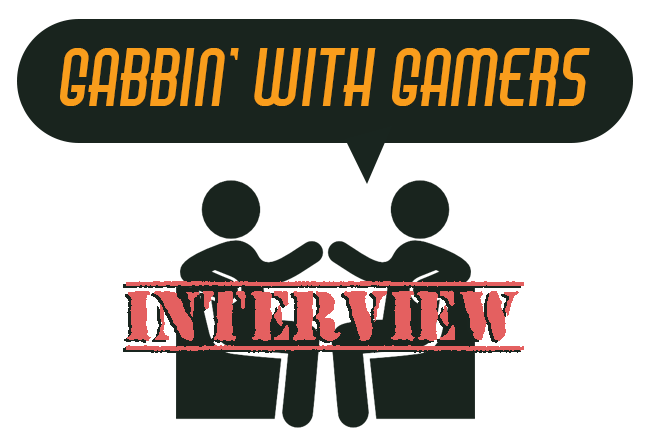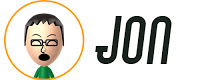 Welcome to the newest installment of Gabbin' with Gamers. Jamie (a.k.a. jamiex66) joins The Switch Effect to answer some questions about his gaming passion.
Thank you Jamie for giving us this interview. I came upon your Instagram page and I see that you're a big collector. Can you tell us a little bit about yourself?
I am a gamer from Australia who has always had a huge passion for the video game industry as an entertainment medium. Before my current Instagram I managed a website called Analog Addiction, which allowed me to work with many indie developers and publishers from around Australia and beyond. This allowed me to help provide a voice to gaming and truly showcase some of the amazing experiences that can only be experienced within the gaming industry.
Can you tell us about how you got into gaming and collecting?
Growing up, gaming was always a hobby of mine and it was a great way to escape school life and dive deep into some incredible stories that allowed me to interact with the narrative that was unfolding. While movies are all well and good, I've always had an attachment to the gaming medium and its ability to provide such memorable moments. From there I was hooked and have never looked back. In terms of collecting, my backlog grew naturally while running Analog Addiction and eventually I decided to visit a few op shops where I found some classic games from my childhood. From there I began filling in my collection, which has allowed me to play some titles I sadly missed as a kid.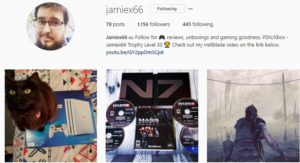 What was the first console and game that you owned?
The first console I ever owned was actually a SEGA Megadrive. I remember spending countless hours playing Streets of Rage and Dr. Robotnik's Mean Bean Machine. From there my console history has jumped all over the play, hopping from Nintendo 64, Gameboy, PlayStation 1, PlayStation 2, Xbox 360 and then PlayStation 3. Currently I own the big 3 current generation consoles and jump between them.
Do you have any fond childhood memories based around gaming?
My fondest memories would have to be from such classic games such as Mario Kart 64, Super Mario 64 and the Banjo Kazooie series. My time with the Nintendo 64 was perfect, there were so many great multiplayer games and amazing single player experiences.  My time with both Super Mario 64 and Banjo Kazooie certainly stands out though, as those games gave me months and months of genuine fun.
Were any of your family members enthusiastic about gaming?
Not particularly, I was an only child and my mother always found gaming interesting but could never work out the controls to games. I did play a lot of multiplayer games with my father growing up, and remember renting games from the local video store to try and finish them before they were due back.
Let's jump forward a bit. Here's one to get you thinking. If you weren't collecting games, what would be your hobby?
If gaming were not around, I'd probably have the same obsession with movies. I enjoy entertainment that provides a great narrative and memorable characters, and although I believe the games medium does this a lot better than movies these days; my default I would have been attracted to films more if gaming wasn't around.
As you're aware, technology continues to advance the gaming industry. Have you been a fan of these changes?
Yes and no. Visuals have never been a big thing for me, don't get me wrong I love a gorgeous game, but that doesn't necessarily mean AAA visuals are needed. You only need to look at such games like Dust An Elysian Tail, Ori and the Blind Forest and Unfinished Swan to see beautiful games that didn't need terabytes of data to look amazing. I love how the industry has become a lot more connected with sharing abilities and social media integration, but with that network technology has introduced troubled things like the day one patch and always online connectivity. Sometimes less is more and I'd gladly accept a game with no load times that ditches AAA visuals for a smooth and memorable adventure.

Where do you think technology will bring us in the future?
I have high hopes for VR technology. I dipped into PlayStation VR when it was first released and I enjoyed it a lot, but the content was lacking. I think once developers sink in the financial budget to produce something incredible that only VR can produce, the medium will explode. We are on the cusp with some great idea floating around, but it will take time and hopefully the medium can stay afloat until then.
We at The Switch Effect are obviously big fans of Nintendo's new console. What are your impressions of the Switch?
I haven't spent enough time with the Switch, but the time I have spent has been a joy. I'm currently playing through Mario + Rabbids and it is an incredibly deep experience, which you wouldn't expect from the visuals. It is easily one of my favorite tactical turn-based titles in recent memory. The console itself is really outstanding, the docking feature and the ease of transportation is appreciated, plus games look amazing on the console screen. I have a backlog of Switch games ready to go and I'm looking forward to my copy of Super Mario Odyssey to finally arrive.
Which new games are you looking forward to the most?
In terms of the Switch, it was Odyssey and I was also looking forward to the Horizon Zero Dawn DLC. In 2018, it would have to be Ni No Kuni 2. Still early days for 2018, but it is promising to be another epic year for gaming.
We came across your Instagram account and loved seeing your collections. What interested you in starting a social media account?
As I said before, I used to manage a website called Analog Addiction. AA had an incredible following and we reached over a few million views during our lifetime, alongside a few thousand followers on social media. I decided to start and rebrand my solo social media stuff to continue to share my voice regarding the video games industry I adore. I hope to continue writing reviews when time allows (full time work is time consuming) and will continue to voice my reasons on why I believe gaming is an outstanding entertainment form.
What is the best way for our readers/followers to keep up with you?
You can follow me on Instagram, Twitter, Facebook and YouTube @Jamiex66. Feel free to also add me on any of the big 3 consoles under the same name, as I'm always keen to some multiplayer gaming and meeting new gamers.
Last question now that I've run you through the gauntlet. Is there anything else you'd like to share?
Thanks for taking the time to interviewing me and I wish The Switch Effect all the best.
Thank you again for taking the time to speak with The Switch Effect and for our readers to learn more about your gaming passion.
To follow Jamie, make sure to use the links below: