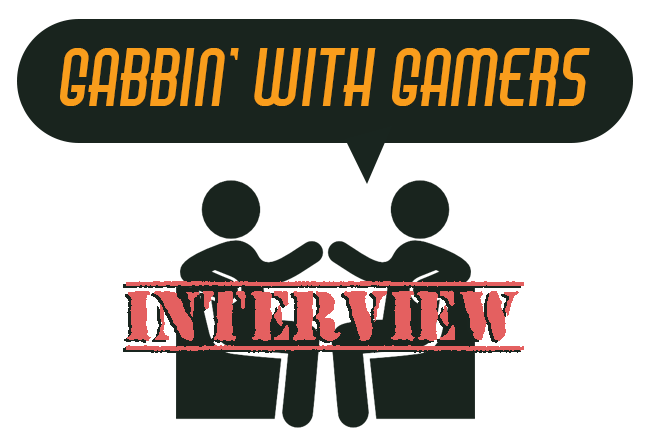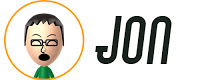 Thank you for joining The Switch Effect on today's Gabbin' with Gamers. With us is Jared McClure, reviewer, interviewer, and writer for Shigeru News and Miketendo64.com. With the Nintendo Switch exceeding expectations, we are always thrilled to connect with other gamers who take an active interest in promoting Nintendo. So without further ado, let's learn more about Jared.
Jared, thank you for giving us this interview. Can you tell us a little bit about yourself?
Of course! I'm Jared, known as Jmac on twitter and pretty much everywhere else on the internet! I'm a huge fan of Nintendo, especially Zelda, Pokémon, Fire Emblem and Mario. I write for Shigeru News and Miketendo Switch. I've been playing Nintendo since I was about six years old and have been a Nintendo fan ever since. I currently own a GBA,DS, DSi, 3DS, Wii, Wii U and Switch!

What was the first console and game that you owned?
The Game Boy Advance SP and I believe Pokémon Ruby (I'm not sure since I was very young).
Do you have any fond childhood memories based around gaming?
I do! Until the 3DS, I basically only played Pokémon and one of my fondest memories is when the DS came out. I had ordered it on Christmas along with Pearl. I remember it being there on Christmas morning by the chimney on top of my DS. Pearl went on to be my favorite game of all time until the next memory. That's right! One of my favorite memories was playing Ocarina of Time 3D (I wasn't a child but early teen), and it was my third Zelda game. Until then, it was unthinkable for me that anything could top Pearl as my favorite game of all time. Then I discovered Ocarina of Time and its gameplay just surprised me. It's wonderful and I had a lot of fun. It was the first game I was sad once I beat it.
Were any of your family members enthusiastic about gaming?
My brother was, but only up to his teenage years. Although he stopped, I continued and loved gaming more.
Let's jump forward a bit. Tell us about the origins of how you got into writing for Shigeru News and Miketendo 64.
I started doing interviews for an online magazine, called Hyrule Times. It's within an app called Zelda Amino where gather a huge community of Legend of Zelda fans! I then joined Shigeru News because I had an interview with Peer Schneider and Triforce Johnson. The goal was to spread the word because it's not every day you get to have an interview with the founder of IGN! I joined Miketendo recently because I grew with Shigeru News and I wanted to spread interviews so they could get a bigger audience. I now not only do interviews, but write articles and reviews!

When you first began your Twitter and YouTube account, the Nintendo Switch was still a concept. What got you into focusing primarily on Nintendo's newest console once it was released?
Well, I was still using my 3DS actively when I got my Switch in May, because the only game I had was Mario Kart 8 Deluxe! I started using my Switch once I got Splatoon 2 and Breath of the Wild. What really got me on my Switch more and exclusively was when I started getting review copies. I now run into the problem of having too many games to play because of all the review games and also playing Nintendo games (Xenoblade 2 is taking me forever, haha).
What got you interested in social media?
I got on Twitter because I was tired of getting all my news from IGN. I saw many articles based off Twitter announcements so I was like, "I have get Twitter!". YouTube was basically to share videos because I couldn't show stuff I did on video directly from Amino. You can record video while chatting and it's also to keep my amazing blue shell dodges on Mario Kart 8! Don't go there though, haha.
Here's one to get you thinking. If you weren't reviewing and reporting the latest Nintendo news, what would you be doing?
I would probably be playing way less games. I used to have off periods where for weeks I wouldn't play games because I didn't have any to play and other interests. Now I constantly have to review games, keep up with latest Nintendo news, and write articles!  It's been great so far and I couldn't ask for much more!
Time to "switch" gears. We at The Switch Effect are obviously big fans of Nintendo's new console as we know you are. What are your impressions of the console now that the console has been out for a few months?
I love it. You know I own a Wii U and I love it, but when the Switch came out, I saw the flaws of the Wii U! I got mine two months after launch which is the closest I've ever gotten a console after release! The games have been amazing and it's just a fantastic system! I'm really glad to see Nintendo back at it again!
Which new games are you looking forward to the most?
I'm known as the Fire Emblem fanatic, so obviously the unannounced Fire Emblem (at the time of writing a rumored direct might show up so this is before it may have a title). Also ,Pokémon on Switch will be amazing because I love Pokémon and I can't wait to play on my TV and on a more powerful console!
Last question now that we've run you through the gauntlet. Is there anything else you'd like to share?
I would like to announce that the Miketendo64 podcast will be recorded this Sunday for its first episode so follow me (@jmac857 on twitter) or Miketendo64 (@miketendo64) to get updates and links to the episodes! Just wanted to let you all know that I'm really grateful for the opportunity of games journalism! If you're hesitant about starting games journalism, go for it! I had no skill and I developed it, so all it takes is motivation! You can do it if you believe so get at it!
Thank you again for taking the time to speak with The Switch Effect and for our readers to learn more about you!
My pleasure! Thanks for having me!