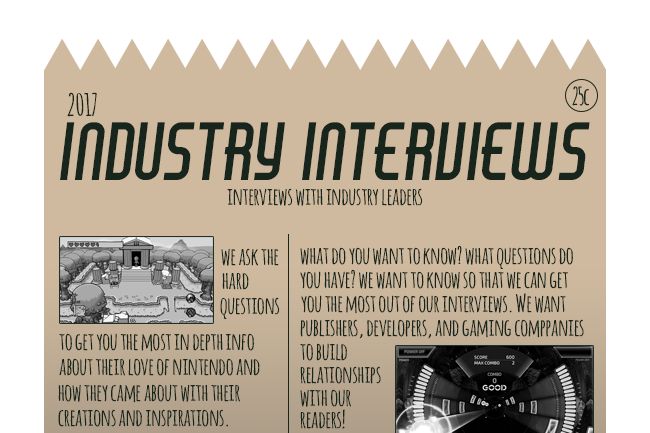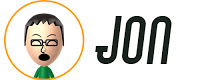 Do you own a Mac and played Borderlands, Sid Meier's Civilization, or Call of Duty? Then you've come to the right Industry Interviews where we speak with Elizabeth Howard from Aspyr Media. This Texas based video game publisher/developer was established in 1996 and is the leading publisher for Mac games. However, Aspyr entered the Switch arena with InnerSpace launching on January 16, 2018 will be adding the Switch to their console catalog as they are the publisher for Layers of Fear: Legacy heading to the eShop soon.
Thank you so much for speaking with The Switch Effect. Before we get into it, could you tell us a little bit about yourself and how you got involved with the gaming industry?
I'm Elizabeth Howard and I run Publishing here at Aspyr. I've been with the company for over 15 years, having started at the front desk and working my way through Business Development, Sales, Content Acquisition and Marketing roles, ultimately wrapping that experience into running the department that does all of those things. 15 years ago I got my start by simply applying for a job. My friend worked here and they needed some help. There were only 23 people in the company at the time.
What was the first console/game you ever owned?
Our first console was the NES, and we of course loved the classics: Super Mario 1-3, Duck Hunt, etc., but then we'd have those random bargain bin finds like Ghostbusters 2.
Growing up, did you always want to pursue a career in the gaming industry?
Never! It never crossed my mind as a thing people could do. I got lucky in that I accidentally got into a job and career I discovered I really enjoyed and which offers constant change and challenge, which I've found I  require to be satisfied in my career.
Let's talk about Aspyr. For those unfamiliar with your company, can you provide some background as to how it was formed?
Aspyr started by focusing on the untapped market of games on Mac. We negotiate the rights to the Mac platform, receive the source code, do the development, QA and testing, and then do the sales, marketing and customer support for Mac. About 10 years ago we stretched that model to other platforms including mobile, PC and console, and in recent years we extended our Publishing business to support independent studios with PR, Marketing, Customer Support, Certification, QA, Community and more.
We've published Layers of Fear and >observer_ on PS4/Xbox/Desktop with Layers of Fear: Legacy coming to Switch soon! We've also announced InnerSpace and Next Up Hero coming to consoles including Switch. All of these games will be available in early 2018.
Primarily, you team up with studios (e.g., 2K, Activision, EA, and more) to bring their titles to the Mac. Can you describe that partnership?
Our porting business is built upon finding great games and finding opportunities to bring them to new platforms. It started with Mac, but our technology now supports multiple platforms, including Switch. In general, we simply look for great games that seem to have opportunity on new platforms, then beat the doors down on whoever has the rights to those games. Sometimes they say yes!
However, Aspyr does develop their own titles with one of the more recent being Fahrenheit: Indigo Prophecy Remastered. Can you talk a bit about this side of the businesss?
Fahrenheit (called "Indigo Prophecy" when it was originally released in the US) was developed by Quantic Dreams, an independent game developer based in Paris. The game was originally published in 2005 by (I believe) and was amongst the first games to introduce the interactive narrative game genre. I really enjoyed the game on Xbox when it was originally released and so we reached out with the goal of exploring what we could do to resurrect the game for today's audience. We licensed the rights to PC, Mac and Mobile and did the work internally to improve the art and performance on modern devices. It was an extension of our porting business model.
It's time to "switch" gears. Let's talk briefly about the Nintendo Switch! What are your thoughts on Nintendo's newest console?
We love the Switch and Nintendo and we're thrilled to be bringing our lineup of games, Layers of Fear, InnerSpace and Next Up Hero, to the platform. It's been exciting to see the success of the platform and the new opportunities the platform brings to Developers and Publishers.
Layers of Fear: Legacy, developed by Bloober Team, is a title you are publishing and bringing to the Nintendo Switch. For those unfamiliar with this series, they will be happy to know that Legacy includes both the original Layers of Fear as well as the expansion Inheritance. Outfitted with HD rumble, touchscreen control and motion control, this feels like the definitive edition. If a gamer has not played this title, what can they expect in terms of gameplay?
First and foremost, we think this is going to be the scariest game on Switch. If you haven't played Layers of Fear you will enjoy the extra Switch features. Fans can expect much of the same experience. An artist struggling to create his masterpiece, no matter the cost. If you have a phobia of creepy dolls, this will really push your limits.
Were there any challenges or new opportunities that came with bringing your titles to the Nintendo Switch?
New platforms always present new challenges. The biggest challenge thus far has been the learning curve for new platform development. The business folks at Nintendo are phenomenal and are passionate about the success of the platform, so it's been wonderful to get to know the team of talented people bringing games to Switch.
Can gamers expect to see other Aspyr games make their way to the Switch in the near future? Anything you can tease today?
Absolutely! We have not one or two but three games coming to Switch in the coming months!  InnerSpace arrives in January with Layers of Fear: Legacy following soon after, and Next Up Hero will join the platform in Spring 2018.
Thank you again for taking the time to speak with us today and we are eagerly awaiting Layers of Fear: Legacy that will be hitting the eShop in the very near future!
Use the links below to follow Aspyr and make sure to download InnerSpace from the eShop today!