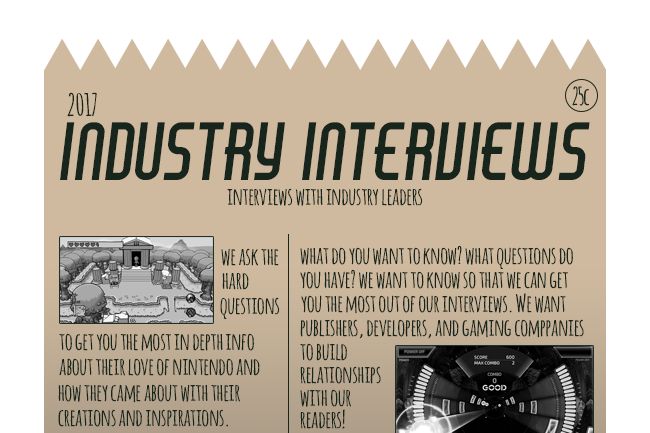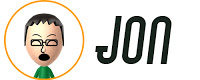 Are you ready to take a blast to the past? Then get ready for today's Industry Interviews where The Switch Effect speaks with Jose Antonio, founder of the Spain-based indie game studio, Jandusoft. With their recent title, Caveman Warriors, released on the Nintendo Switch on December 5, 2017, we wanted to learn more about company and the man behind it!
Additionally, our review of Caveman Warriors can be read here.
Jose, thank you for giving us this interview. Before we get into it, could you tell us a little bit about yourself and how you got involved with the gaming industry?
In 2011, I was fired from by work (in fact, all of my team), and I begin working on a game for the iPhone/iPad in my spare time. This game was very successful and then I begin working 100% on my own company.
What was your first console/game you owned?
An Atari 2600 with several games (32, but I'm not sure).
Growing up, what inspired you to pursue a career in the gaming industry?
I always loved videogames, but I didn't begin working on videogames since I found an open position at a video gambling company. I wanted it to enter into the videogames industry and I thought that this could be a start.
Personally, what new games (besides yours of course, haha) are you most looking forward to playing?
I'm currently playing Zelda BOTW (I recently acquired a Nintendo Switch) and after this game, I'm going to play the new Super Mario Odyssey.
Can you share some insight into how the studio was formed?
JanduSoft S.L was founded in Barcelona by me. In 2011 I published my first game, Guess the Character! in my spare time and was a very successful with more than 13M downloads. Thanks to this game I was able to enter the industry.
Since the formation of Jandusoft, you've developed games for a variety of genres including platformer, RPG, puzzle, and more. Where did the decision come from to create fun games for all gamers and not just stick to one lane?
It depends on the situation. My first game (Guess the Character) was my first game and I wanted to make something that I could finish in my spare time. Later I begin working on an online RPG-Puzzle game, something that I would like to play. Now we are trying to make games that I would play. Caveman Warriors was the first one for console/pc.
Caveman Warriors, a co-op arcade platformer, recently had a limited run for the PS4 through Play-Asia. How exciting was it to see one of your titles receive a collector's edition?
That's the best part of the development of this game. I could "TOUCH" my own PS4 game. I'm really proud about this game.
What challenges, concerns, and opportunities come with developing games for different consoles/formats?
The worst challenge was to get in touch with press/users. We are new in console game development and contacting the press is very difficult. Also entering on consoles was very difficult, because we did everything. Develop, testing, publish, marketing, etc…
Let's "switch" gears a bit. We at The Switch Effect are obviously huge fans of Nintendo's newest console, the Nintendo Switch. What are your thoughts on the system?
I love this console! I could play Zelda on the train/bus.
Released on December 5th on the Switch, Caveman Warriors is an ideal title to debut on the Switch, which fosters an environment of multiplayer. For those who have yet to try Caveman Warriors, can you briefly describe the game and why this needs to be in everyone's game library?
Caveman Warriors is a cooperative platformer game where you can play up to 4 players on your Nintendo Switch. It has dinosaurs, aliens and NAZIES!! What are you waiting for?
Are you able to tease the next release(s) Switch owners can look forward to by Jandusoft?
Of course, we are working on 3 games. Our next game will be released on Q1 2018: Super Hyperactive Ninja. It's a game about a ninja who needs to take coffee in order to not fall asleep. More info can be found here.
Finally, is there anything else you'd like to share?
Support Indie developers if you like to have a variety of games in your consoles/pc and don't have loot boxes.  
Thank you so much for taking the time to speak with The Switch Effect and our readers. Caveman Warriors is now available on the Nintendo eShop for purchase.
Use the links below to follow Jandusoft!