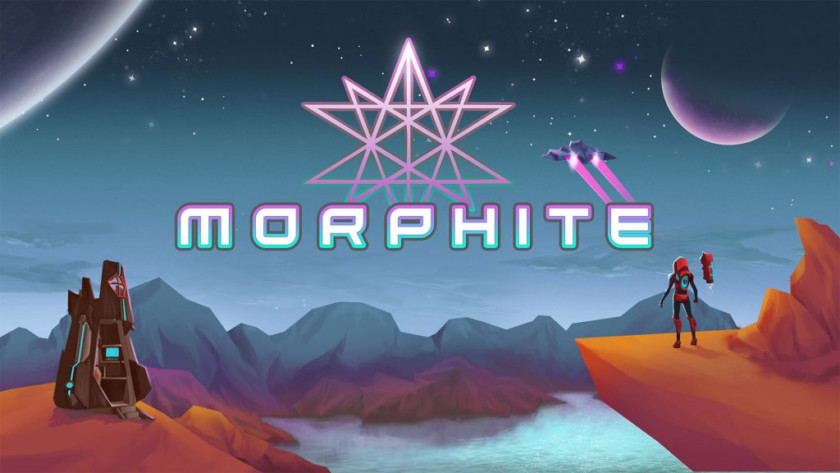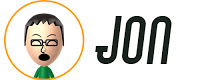 Today, The Switch Effect welcomes Josh Presseisen, Founder and Creative Director of Crescent Moon Games, to Industry Interviews. Crescent Moon Games was founded in 2009 with Ravensword: The Fallen King on mobile devices. Since then, the company has been developing and publishing titles that cover the gamut of genres. Before we get into the interview, we just wanted to say thank you for not only publishing a diverse range of fun games over the years, but also for supporting other indie developers to help make their dreams a reality. The love of indie titles continues to grow and push the boundaries of what gamers expect out of their experience.
Additionally, with the release of Morphite on the Nintendo Switch, we felt now would be the perfect time to allow our readers to learn more about your company and releases!
Read our review of Morphite here.
Josh, could you tell us a little bit about yourself and how you got involved with the gaming industry?
I started getting into games when I was a kid, programming games from books that came with preprinted sheets of code for the Timex Sinclair 1000. It was very satisfying to be done typing all of the code and then there was a game there that worked! Unfortunately, back then there was no backspace and the keys were not hardware keys, but pressure sensitive with commands written on them (until I got the TI/994a which looked like  a Delorean). I fell in love with NES games and didn't have to program anymore. I got more into art, and then got design jobs after college, but always wanted to start my own game company. So finally I did it, and released Ravensword on the iPhone in 2009.
As I stated earlier, Crescent Moon Games seems to do it all, whether it is publishing a title or working with others. Can you share the background of your company, its vision, and what led to collaborating with indie developers?
I guess my first collaboration was our first game, with a programmer who also helped design the game. After that, it was successful and we went on to help out many other developers in need of art help, PR, game design, or other things. So it started off as collaboration and to this day I'm always collaborating with other developers.
Although Morphite is the first of your titles to be brought over to the Nintendo Switch, you've been publishing/developing games since 2009 for the iOS, Android, Steam, PS4, and XBOX One. Can you describe the process and criteria that goes into determining which games you create in house and which indie developers to support?
That is more just a question of preference. Sometimes I'll find great games to publish or collaborate with the developers on, sometimes I'll come up with an idea for a game (The Deer God, Morphite). I like creating my own games (still with the help of a programmer) but it's more intense for many reasons: cost, stress, time consuming. So the balance between the two is kind of nice! 
"Switch"ing gears, let's talk about Morphite. This game, developed by We're Five Games, is a Sci-Fi FPS with platforming elements. The Switch Effect had a chance to play this title that was released on November 2, 2017 and was instantly engulfed in the story and gameplay. While it does draw from other classics in the genre ,such as the Metroid Prime series, Morphite is its own unique adventure. From the visuals, music, and environment, this is a very welcomed title for all Switch owners and one that cannot be recommended enough.
So how did Crescent Moon Games and We're Five Games come together to bring Morphite from a concept to the hands of gamers?
We actually worked on The Deer God together (pre We're Five Games) and had such a great working relationship. When I decided to do Morphite I definitely thought of them to do the programming. It was about a year and a half long development for the game, which is pretty standard for a lot of lower budget console games (sometimes longer).
What was the process for publishing a game on the eShop? 
Well luckily in this case we had another publisher, Blowfish Studios handling the publishing and porting process so we didn't have to do anything in that area. We created the game originally for Steam and mobiles, and then it was just a matter of porting since we already had game controller support. Now they are looking at finally getting motion controls in the next update. 
How do you see your company growing in the coming years as new technology continues to push the boundaries of what is feasible with games?
Well for me at this point it's not about the technology being shoehorned into the game so much as the game being fun and interesting itself without that. I suppose it's always nice when you can use a key feature of a console or device, but it can sometimes not really help either. It's coming up with a great concept and executing it that is more important to me.
Any future Switch releases on the horizon?
We intend to bring Axe.io (a brutal axe throwing arena brawler) and Ravensword: Legacy to the Switch.
Finally, is there anything else you'd like to share?
It was great speaking to you guys – and apologies for the insane delay on the interview! Hope you have a great 2018!
Follow Crescent Moon Games by using the links below!