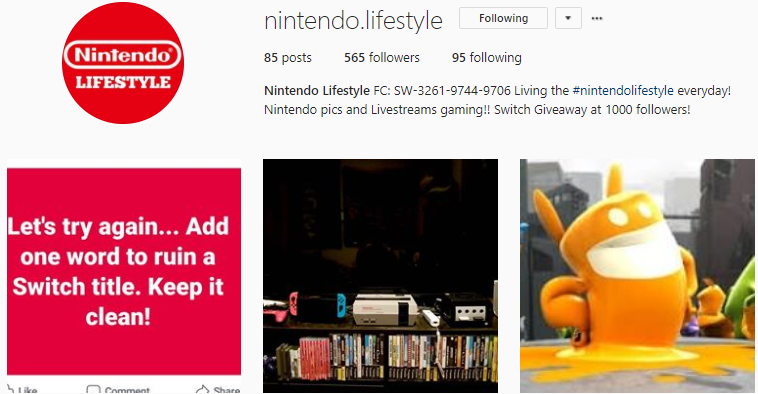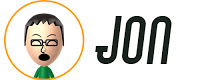 Welcome to the latest Gabbin' with Gamers. The Switch Effect sat down with Curtis (a.k.a. Nintendo.Lifestyle) to learn more about his passion of gaming! Check it out below.
Can you tell us a little  bit about yourself?
I'm 23, a young entrepreneur and I spend my time focusing on my business and also gaming.
What was the first console and game that you owned?
The first console I had was the GameCube and Super Mario Sunshine was the first game.
Do you have any fond childhood memories based around gaming?
I used to play withthe GameCube, Wii and Game Boy color with my brother and cousins when I was younger.
Were any of your family members enthusiastic about gaming?
My family was full of moderate gamers; my brother and I got into it the most out of anyone.
Let's jump forward a bit. Here's one to get you thinking. If you weren't into video games, what would be your hobby?
I would be an outdoorsman as I love nature and would love to be fishing across the United States someday.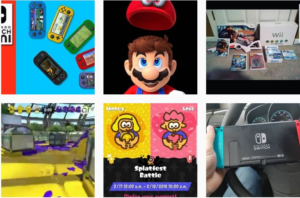 We came across your Instagram account and loved seeing your posts. What interested you in starting a social media account?
I have a great passion for Nintendo products and I just wanted to share my love for the company with other people like me.
Of all the Nintendo consoles, which is your favorite?
Game Boy color as a handheld and the GameCube for nostalgia.
Time to "switch" gears. We at The Switch Effect are obviously big fans of Nintendo's new console. What are your impressions of the console?
I think the Switch is off to a good start. It has a lot of good games coming out and I'm excited to see where it goes in the future.
Which new games are you looking forward to the most?
I'm excited for Donkey Kong and a new Pokémon game for the Switch!
Last question now that we've run you through the gauntlet. Is there anything else you'd like to share?
I don't think so. I encourage everyone to buy or at least try out a switch, it's a great console and is going to be fun for all ages!
Use the link below to follow Nintendo.Lifestyle!