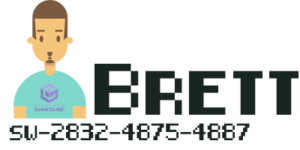 Thimbleweed Park
From Limited Run Games
We are proud to announce Thimbleweed Park will be our first Switch game! It will also be available for PS4!
It will be for sale on March 30th, 2018 at 10 AM ET & 6 PM ET.
Switch: Limited timed open preorder
PS4: 3,500 copies
Both will include a manual!
There will also be a collector's edition brought to you by our new partnership with Fangamer.
PS4 CE: 2,500
Contents:
Game for PS4
Newspaper
Foldable Menu Poster
Post-it Notes
PS4 Exclusive Stickers
PS4 Exclusive Tape Cassette
Switch CE: 3,000
Contents:
Game for Switch
Newspaper
Foldable Menu Poster
Post-it Notes
Switch Exclusive Stickers
Switch Exclusive Phone Book
About Thimbleweed Park
October 15, 1987. A dead body is rotting under the bridge, but the 81 (sorry, make that 80) inhabitants of the once proud town of Thimbleweed Park have bigger concerns. The town's founder recently died under mysterious circumstances. The hotel appears to be haunted. A giant slice of pizza roams the streets. And something sinister is going on behind the locked gate of the burned-out pillow factory at the edge of town — something that could consume us all.
Five people with nothing in common have been drawn to this weird, rundown place. They don't know it yet, but they're deeply connected. And they're being watched.
Who is Agent Ray really working for?
What does Junior Agent Reyes know about the pillow factory fire?
Will the ghost, Franklin, get to speak to his daughter again?
Will Ransome the *Beeping* Clown ever become a decent human being?
Will aspiring game developer Delores choose her family over her dreams?
And most importantly: how come no one cares about that dead body?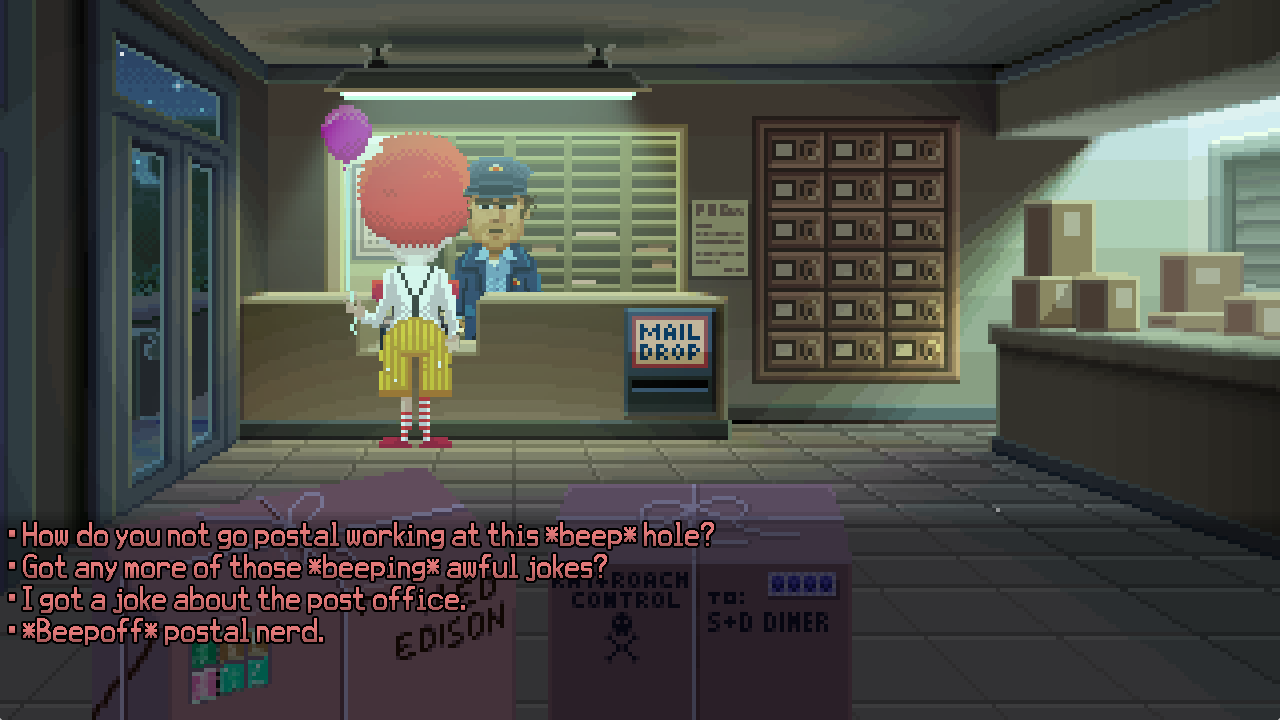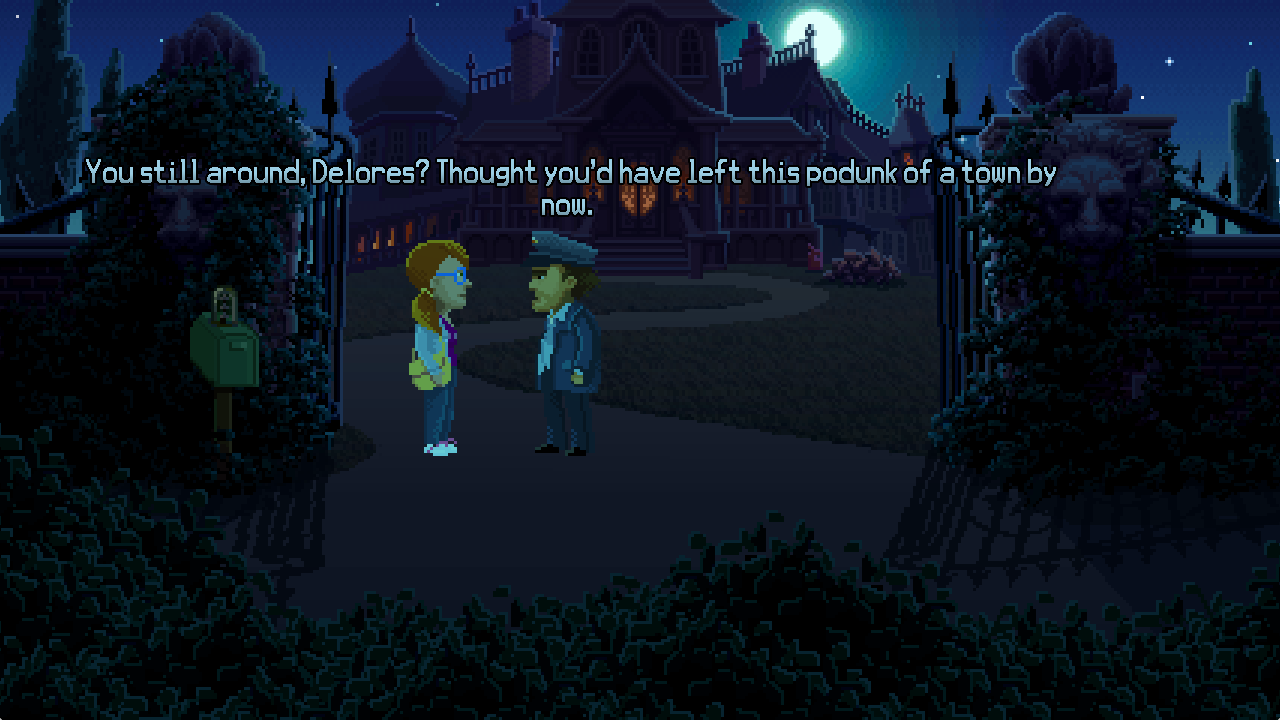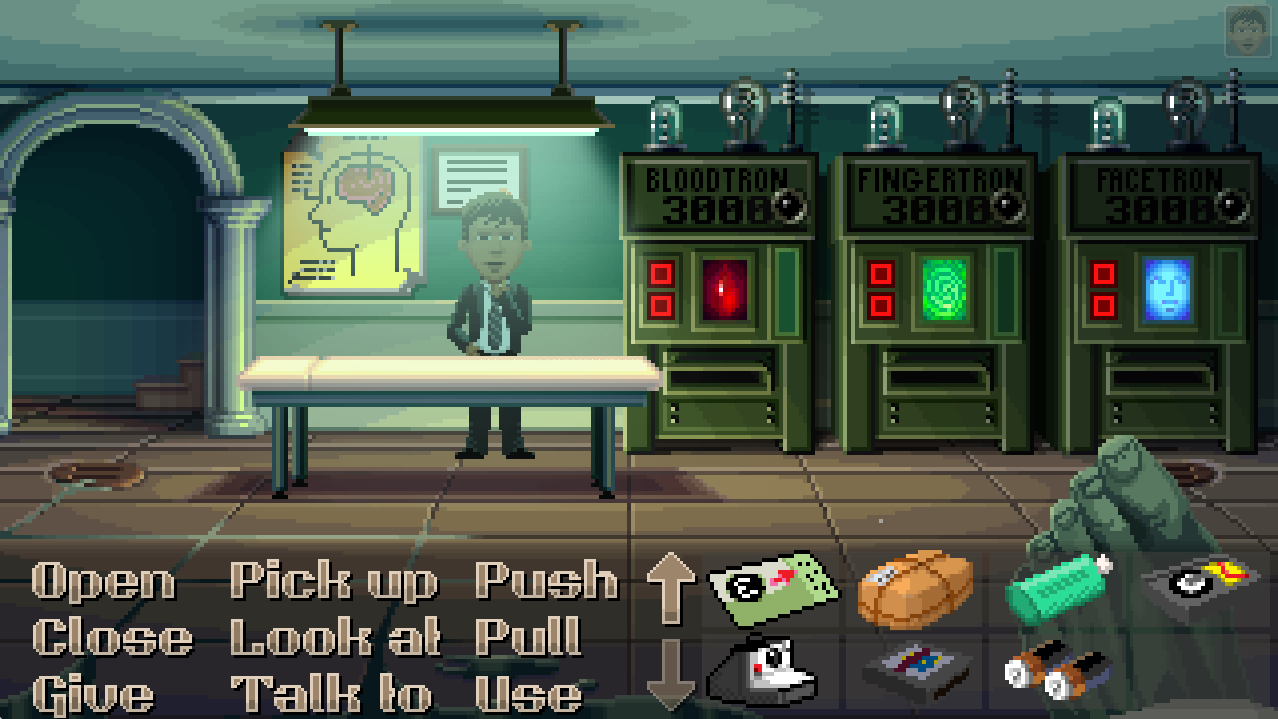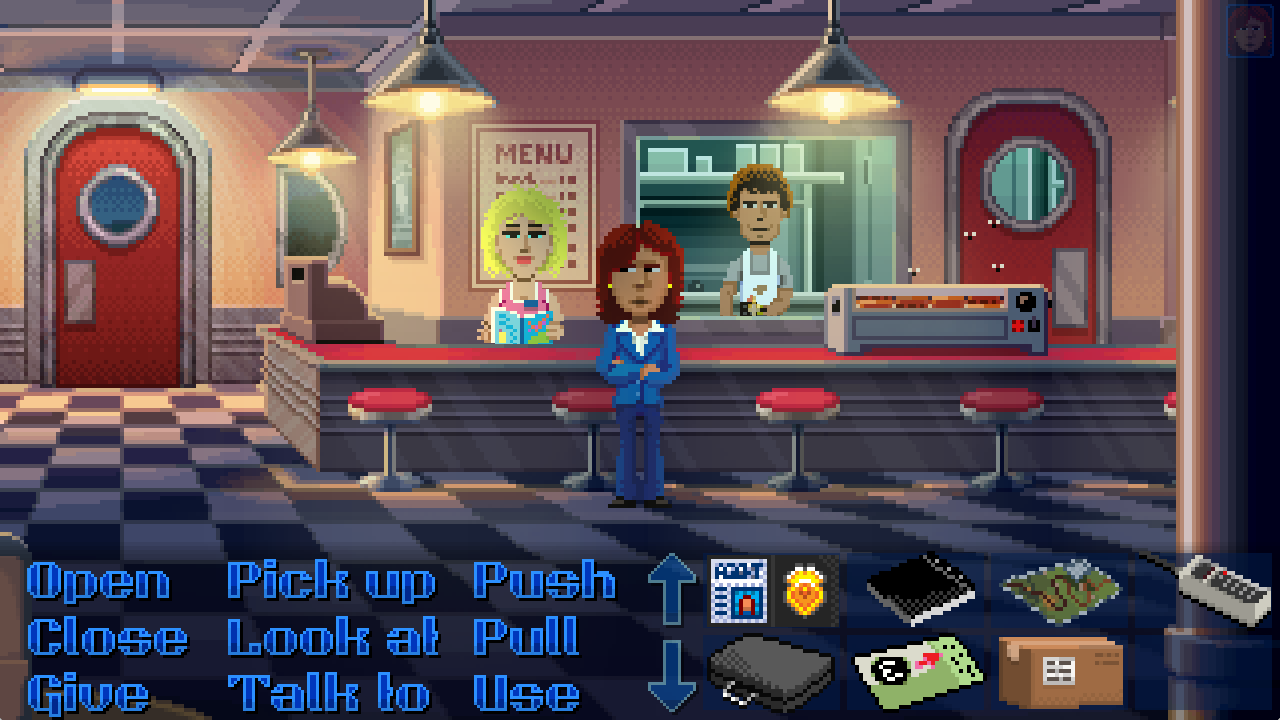 Check out the game in action –
Buy Thimbleweed Park Here
Source: LRG PR, thimbleweedpark
Follow Limted Run Games on twitter –