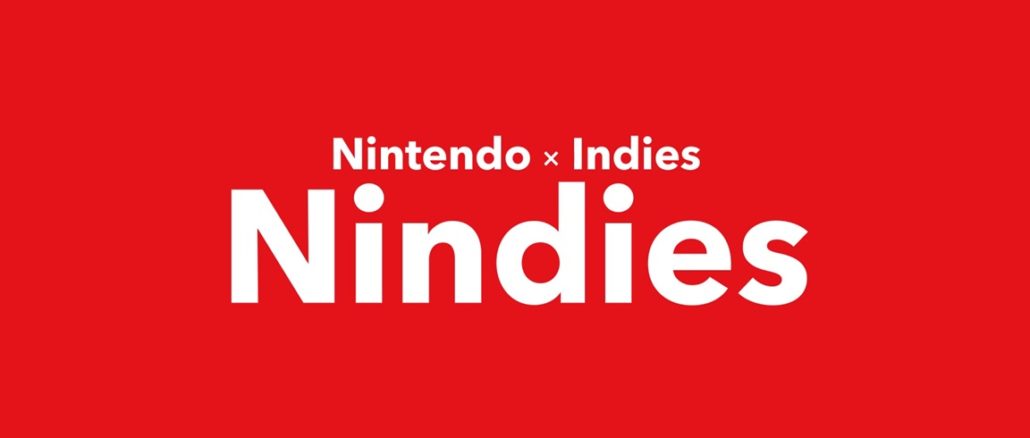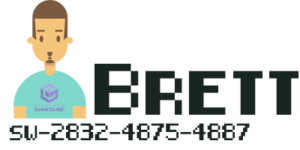 Nintendo Nindies Direct Roundup
If you missed Nintendo's latest Nindies direct were here to fill you in on all the latest reveals. Here is everything that was announced.
Mark of the Ninja
Publisher: Klei Entertainment
Developer: Klei Entertainment
Genre: Stealth Action Adventure Platformer
ESRB: RP
Number of Players: 1
Release Date/Window: Q4 2018
Game Description: In Mark of the Ninja, you'll know what it is to truly be a ninja. You must be silent, agile and clever to outwit your opponents in a world of gorgeous scenery and flowing animation. Marked with cursed tattoos giving you heightened senses, every situation presents you with options. Will you be an unknown, invisible ghost, or a brutal, silent assassin?
Features:
● Remastered HD visuals, audio, cutscenes and effects
● Includes "Mark of the Ninja" Special Edition Expansion (Additional story level, new character, additional items, and developer commentary!)
● True Stealth Experience – Player-centric gameplay rewards choice, be it finishing the game without killing anyone or assassinating all who stand in your way
● Stunning Visuals – Unique 2D visual style featuring award-winning animation and hand-painted environments
● Deep Experience – Each level has three score challenges, optional objectives and hidden collectibles. A diversity of unlockable abilities, items and playstyles allow exploring many avenues of play ● New Game Plus – Finish the game and unlock this mode, offering new challenges and rewards
Fantasy Strike
Publisher: Sirlin Games
Developer: Sirlin Games
Genre: Fighting
ESRB: RP
Number of Players: 1-2
Release Date/Window: Summer 2018
Game Description:
Be an archer with fiery arrows, a colorful painter, a martial arts master who can transform into a dragon, and more! Fantasy meets martial arts in this vibrant world.
The streamlined controls get you to the fun decision-making part of fighting games as soon as possible. All moves are just a single button press, combos are easy, move lists are concise. Though Fantasy Strike is easy to get into, it's designed as a competitive tournament game with an emphasis on depth and balance. It's a mental sport that's difficult to master—just not difficult to control.
Features:
Detach the Joy-Cons™and give one to each player: now you can play a fighting game anywhere with your friends.
Local play supports standard 1v1 fights or a team battle where you have a roster of three characters each.
Controls specifically designed to work well on Joy-Cons™. (Also supports Pro Controllers.)
Arcade mode with illustrated and voiced story sequences for each character.
Excellent online play with quick match, ranked play (simulated 8-person tournaments), and friend match (allows for 1v1 matches and 3v3 team battles). Online play uses GGPO, the bestin-class networking technology that means there's no input lag.
Just Shapes and Beats
Publisher: Berzerk Studio
Developer: Berzerk Studio
Genre: Musical Bullet-Hell
ESRB: RP
Number of Players: 1-4
Release Date/Window: May 31, 2018
Game Description: Chaotic four-player couch co-op musical bullet-hell featuring numerous shapes of assorted variety and gallons of rad beats. Nominated for the most selfexplanatory game title of all time.
Features:
Shapes of various sizes and … shapes I guess.
Mindblowing beats by awesome artists from around the globe.
Up to four player couch and online co-op multiplayer.
Garage
Publisher: tinyBuild
Developer: Zombie Dynamics
Genre: Shooter, Action
ESRB: M
Number of Players: 1
Release Date/Window: May 10, 2018
Game Description: Garage is a bloody, top-down shooter inspired by VHS era B-movies. You play as Butch, an ex-drug dealer who finds himself in an underground parking garage where he accidentally uncovers a secret underworld filled with mutants and the undead.
Features:
Interactive environments: Ride vehicles, knock over boxes, and even play soccer with the monster heads
Strategic weapon system gives each weapon a dedicated use in the battle against the mutants
Unique combination of survival mechanics, ammo management, and action shooter gameplay.
Inspired by Splatterpunk storytelling style
Deeply designed levels that are filled with challenges and secrets.
Pool Panic
Publisher: Adult Swim Games
Developer: Rekim
Genre: Adventure
ESRB: RP
Number of Players: 1-4
Release Date/Window: Coming Soon
Game Description: Play the world's least realistic pool simulator!
Pool Panic frees billiards from the table and unleashes it into a world where everything from jungles and deserts to cities and swamps is a living pool game! You already know that sinking eight balls is the ultimate goal, but can you succeed while contending with monster balls chasing you, or ballerina balls leaping away from your well-aimed shots?
Take on the role of the mischievous, and dare we say, oblivious cue ball in Pool Panic's unique world comprised of 100+ levels while enjoying the single-player campaign, or invite your friends to join you for a multiplayer panic.
Features:
Single player campaign includes a large world with over 100 levels that span music festivals, mines, diners, the wild west, caverns, farms, and more!
Local multiplayer for up to four players. Multiple control modes supported, including two players on a single Switch, using a single joy-con per player.
Endless mode pits your pool skills against the clock, but don't forget that all the other balls are just as animated and alive as you, so different balls react differently to hits!
Discover the unique characteristics of dozens of different balls and the strategies required to pot them, even as they us their unique skills to try and thwart your efforts.
Fight a swamp monster, light up a derelict lighthouse, battle a biker gang, puke on a pirate ship, flee zombieballs after raising the dead, foil a bank heist, even joust! Seriously, you can ride a horse ball and joust.
Express yourself! White cue balls such as yourself can use a little pizzazz, so enjoy trying on the 80+ different hats you're able to steal from other balls in the game.
Bomb Chicken
Publisher: Nitrome Ltd
Developer: Nitrome Ltd
Genre: Action Puzzle Platformer
ESRB: Rating: E 10+
Number of Players: 1
Release Date/Window: June 2018
Game Description:
Who doesn't love chicken… especially when it's smothered in delicious blue hot sauce? After a freak accident, a seemingly ordinary chicken becomes a bomb laying free range hero.
Explore the versatile mechanic of laying bombs in this explosive exploration platformer. – Lay stacks of explosives to reach impossibly high places. – Kick Bombs to take out staff and deadly native wildlife. – Bounce your bombs through impassable areas and even around corners! – Use your bombs as a handy weight. – Create a barricade and shield enemy attacks. – Dig and destroy to uncover secret areas – Set things on fire and watch them burn!
Discover the darkest kept secret of the fast food giant known as BFC, their bestselling addictive blue hot sauce, and answer the ultimate question: Which came first the chicken or the bomb?
Features:
Super simple controls anyone can play.
Gorgeous pixel art from the award-winning studio at Nitrome Ltd.
Bombs and HD rumble are a match made in heaven.
Lumines Remastered
Publisher: Enhance
Developer: Resonair
Genre: Puzzle
ESRB: RP
Number of Players: 1 to 2
Release Date/Window: May 2018
Game Description: The critically-acclaimed puzzle game produced by legendary creator Tetsuya Mizuguchi arrives on the Nintendo Switch console! An HD remaster of the original game, LUMINES REMASTERED beautifully marries the elements of sound, light and puzzle-action into one addictive, yet easy-to-play game.
You're at the center of the high-energy, block-dropping action while you groove to awesome house, trance and techno beats! Play LUMINES REMASTERED on-the-go in Handheld mode or at home in TV and Tabletop modes.
Features:
A colorful array of skins: No two skins (levels) are the same! Unlock all 40 skins, each with a cool stylized theme and matching thumping beats.
Mode variety: In addition to the basic Challenge Mode, test your skills in other modes including Skin Edit, Time Attack, Puzzle, Mission, VS CPU and also play against in friend in VS 2-Player mode (local only).
The HD Rumble effect: Feel the rhythm and blocks dropping from the dynamic HD Rumble feedback of the Joy-Con™ controllers! It's up to you what you want to feel – only the blocks or both rhythm and blocks!
Trance Vibration: Ready for some real fun? Send rhythm feedback to multiple sets of controllers – placed in your pockets or around your hips – with the Trance Vibration setting and feel the game beyond your hands!
Reigns: Kings and Queens
Publisher: Devolver Digital
Developer: Nerial
Genre: Indie, RPG
ESRB: RP
Number of Players: 1 – 2
Release Date/Window: Spring 2018
Game Description: Reigns: Kings & Queens brings together dynasties of Reigns and Reigns: Her Majesty in one regal presentation for the Nintendo Switch. Sit on the throne as a benevolent (or malevolent) monarch and swipe left and right to impose your will upon the kingdom. Survive the seemingly never-ending gauntlet of requests from your advisors, peasants, allies, and enemies while maintaining balance between the influential factions of your kingdom. But beware; each decision you make might have implications and unfortunate consequences down the road that could put your reign and family's dynasty at risk!
Features:
Includes both Reigns and Reigns: Her Majesty card decks.
Introduces cooperative play for two using one JoyCon for each player.
Utilizes both touchscreen 'swipe' controls and joystick controls.
Light Fall
Publisher: Bishop Games
Developer: Bishop Games
Genre: Platformer/Adventure
ESRB: E 10+
Number of Players: 1
Release Date/Window: between March 19th and March 28th
Game Description: Explore the Forgotten World of Numbra to uncover your mysterious past and save the land and its inhabitants from an imminent threat. In this land of eternal night, you will rely on your Shadow Core to brave the many challenges and foes standing in your way. Do you have what it takes to survive in perilous Numbra?
Features:
Shadow Core: Control the Shadow Core and use it the way you see fit to face the challenges of the game. You can spawn this magical box beneath your feet to propel yourself into the air and move across the land at your own pace. With the Shadow Core, you become the master of your surroundings and create your own path.
Speedrun Mode: Quench your thirst for competition in the complementary Speedrun Game Mode. Compete with players worldwide and compare your fastest times with theirs on the online leaderboard.
Story Mode: Load up Light Fall and immerse yourself in this strange universe where darkness prevails over the light. Joining you in this adventure, Stryx the old and grumpy owl, will act as your sidekick and in-game narrator. Depending on his mood, he will either offer useful advice or bluntly mock your failures.
West of Loathing
Publisher: Asymmetric
Developer: Asymmetric
Genre: Comedy Adventure RPG
ESRB: T
Number of Players: 1
Release Date/Window: Late May
Game Description: Short: A slapstick comedy stick-figure wild west adventure role-playing game.
Long: West of Loathing is a single-player slapstick comedy adventure role-playing game set in the wild west of the Kingdom of Loathing universe. Traverse snake-infested gulches, punch skeletons wearing cowboy hats, grapple with demon cows, and investigate a wide variety of disgusting spittoons.
Talk your way out of trouble as a silver-tongued Snake Oiler, plumb the refried mysteries of the cosmos as a wise and subtle Beanslinger, or let your fists do the talking as a fierce Cow Puncher. Explore a vast open world and encounter a colorful cast of characters, some of whom are good, many of whom are bad, and a few of whom are ugly.
Podeo
Publisher: Henchman & Goon
Developer: Henchman & Goon
Genre: Co-op Exploration Puzzle
ESRB: RP
Number of Players: 1 to 2
Release Date/Window: May 23
Game Description:
Pode is the story of a little rock helping a fallen star find its way home. Traveling through the insides of a mysterious and magical mountain, Bulder and Glo breathe life into an ancient sleeping world and explore the ruins of a long lost civilization with their unique talents and abilities. Only by helping each other can these unlikely adventure companions solve the ancient puzzles that open the secret passageways up the caverns of Mount Fjellheim.
Pode is a co-op puzzle exploration game built around the themes of friendship and cooperation, with a strong emphasis on positive actions, relaxing atmosphere and beautiful art inspired by Norwegian culture.
Features:
Exploration. Discover a beautiful and ancient cave system and uncover its secrets to reach your goal.
Puzzles. Solve puzzles, riddles and mysteries. Combine the two character's special abilities to overcome obstacles.
Co-op or single player. Share the experience with a friend, or enjoy playing it by yourself.
Unique art style. Enjoy a world inspired by Norwegian art and nature.
The Messenger
Publisher: Sabotage
Developer: Sabotage
Genre: 2D Platformer – Metroidvania
ESRB: RP E for Everyone is expected
Number of Players: 1
Release Date/Window: Summer 2018
Game Description:
As a demon army besieges his village, a young ninja ventures through a cursed world, to deliver a scroll paramount to his clan's survival.
Leveraging player expectations as a core design ingredient, The Messenger is first presented as an 8-bit action platformer with a simple story only to turn into an epic time travelling tale, eventually revealing itself as a 16-bit Metroidvania packed with replay value and deadpan humor.
Features:
An epic ninja adventure with challenging gameplay and tight controls
Legit 8-bit and 16-bit art and music reminiscent of your favorite NES and SNES games.
Character upgrades, new abilities, hidden levels and story arcs to discover
Challenging and visceral gameplay where mastery is a thing to behold.
Bad North
Publisher: Raw Fury
Developer: Plausible Concept
Genre: Real-time Tactics Roguelite
ESRB: T
Number of Players: 1
Release Date/Window: Summer 2018
Game Description:
Your home is under attack. The king is dead at the hands of Viking invaders. Hope is a distant glimmer in the fog, fading fast with every passing moment. As you rise to take your father's place as ruler, it will fall to you to stage your defenses. But make no mistake – this is no fight for victory, but a desperate grasp for survival. Bad North is a charming but brutal real-time tactics roguelite. Defend your idyllic island kingdom against a horde of Viking invaders, as you lead the desperate exodus of your people. Command your loyal subjects to take full tactical advantage of the unique shape of each island. Everything is at stake: fail, and watch the blood of your subjects stain the ground red. It's charmingly brutal, with beautiful procedurally-generated islands and adorable soldiers juxtaposed against the blood-stained realities of war. You control the broad strokes of the battle, giving high level commands to your soldiers who try their best to carry them out in the heat of the moment. It's accessibly deep, with simple player inputs masking a dynamic combat simulation that make it inviting to new players while challenging veterans. Keep fighting, warriors. Not for power or riches or glory, but for hope of peace to come once again in the harsh lands of the Bad North.
Features:
REAL-TIME TACTICS ROGUELITE: Position and relocate your troops to fend off the Vikings, who each have their own counters to the threats you pose.
Pick your battles and plan your evacuations carefully! Lose a commander and they're gone forever; lose everything, and it's game over!
Banner Saga 1-3
Publisher: Versus Evil
Developer: Stoic
Genre: RPG
ESRB: RP Expected T
Number of Players: 1
Release Date/Window: Summer 2018
Game Description:
Live through an epic role-playing Viking saga where your strategic choices directly affect your personal journey. Make allies as you travel with your caravan across this stunning yet harsh landscape. Carefully choose those who will help fight a new threat that jeopardizes an entire civilization.
Features:
Player choice that drives your own narrative – every decision you make in travel, conversation and combat has a meaningful effect on the outcome as your story unfolds.
Strategic combat with consequences – victory or defeat and even the permanent loss of a character depends on which characters you choose to take into battle and what decisions you make afterwards.
The journey is as important as battle – your role in building and managing your caravan as you travel the vast frozen landscape is critical to not only your own survival but the survival of an entire civilization.
Source: Nintendo PR
Follow Nintendo on Twitter: