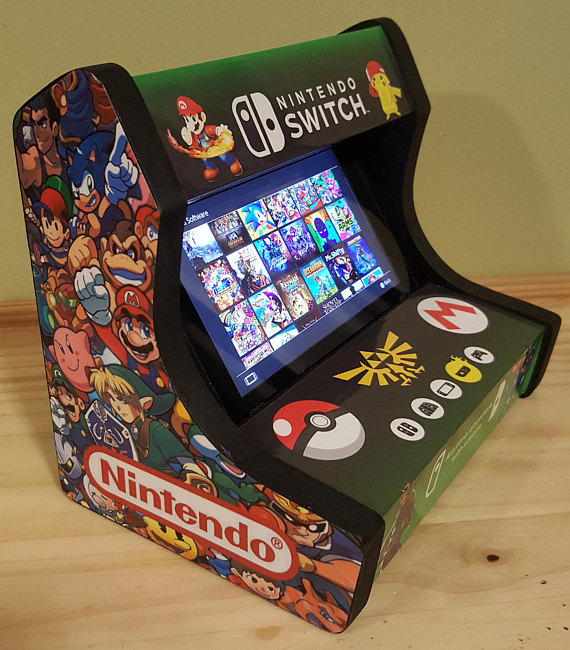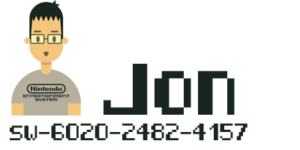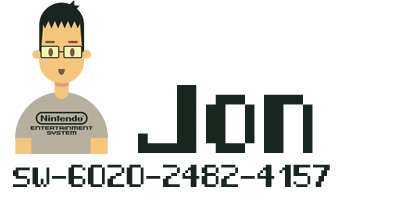 Anthony Valentine, owner of The AVE New York Customs, joins The Switch Effect on today's Owner Outreach. Anthony is a gifted designer who specializes in custom sports figures, frames, arcade cabinets and more. So make sure to learn more about Anthony below and then check out his shop!
Anthony, thank you so much for taking the time to speak with The Switch Effect today. Can you share a bit of background about yourself?
I have been doing custom work for years. I developed these skills by working with my father. He is a private contractor and a great artist. I came to find out so were most of the Valentine bloodline.  I started to use these skills to improve my own stuff. I started with G.I. Joe and Transformers toys; I switched around parts and created new ones. Then I moved onto Marvel Legends and DC Direct Toys (you can check out some of my work at Figurerealm.com under TheAVEnewyork). I had to learn how to sculpt parts to add on the figures so after I got good I started ice sculpting and wood carving. I started making custom frames and other stuff (the list is long) and I started to make Sport framing for jerseys, glass etching, Custom McFarlane Sports figures and Custom Nerf guns with LED lighting. As you can see, I have always tried selling something that I loved and people would want.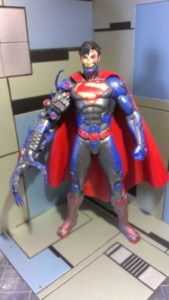 Custom Cyborg Superman
What the first console/game you ever owned?
I was born in 1979 so I had played all the latest and greatest. ColecoVision was the first, but Atari was the first system I remember playing with Pacman, Qbert and Pitfall.
Do you have any fond childhood memories based around gaming?
Between my other family members, we had every video games system that ever was. We had fun going to each other's house for some old fashioned couch play with Contra, Double Dragon and Street Fighter. This is something to this day I love the most about video games; talk trash to your friends while kicking there a**es in games.
Let's talk about The AVE New York Customs. We came across your Etsy store and if that didn't impress us already, the custom Switch arcade cabinet you designed for us was unbelievable! However, for those unfamiliar, can you tell us more about your business (e.g., how long you've been in business, what got you into this, etc.)?
"The A.V.E. New York" started out with a group of friends back in the summer of 2000. We all had photography and videography experience and I was a prop master. We did music videos, many pilots, and indie movies. We called it "The AVE" because around my way in Queens NY, every time someone was going to get something or gotten something people would ask: Where did you get that?" The answer would always be "The AVE", which was short for Jamaica Ave. in Jamaica NY.
So when you wanted something you would go to the AVE. So whatever people around us wanted something we say come to us we're like the "The AVE". Now the AVE stands for Anthony Valentine Entertainment, but was originally Audio Visual Entertainment. When we disbanded, I kept the name and have many businesses all with "The AVE" in the title.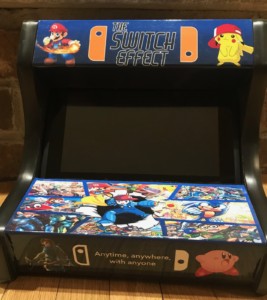 Custom The Switch Effect Switch Arcade Cabinet
Can you tell us the specifics of your cabinets?
These cabinets are made to order! I will add any image you want to your cabinet. I will design it for you just the way you want. I will send you a sample of what it would look like and then an image of the finished cabinet to ensure customer satisfaction!!
(PERSONAL DISCLAIMER: I AM SELLING YOU AN ARCADE STYLE CABINET WITH WHATEVER ART/PICTURE/THEME YOU WANT. ONLY THE ART IS A FREE ADD ON TO THE CABINET! YOU ARE PAYING FOR MY CRAFTSMANSHIP AND THE TIME IT TAKES TO DESIGN YOUR THEME.)
This is made of MDF wood, painted, personalized with your theme. I use a soft foam rubber added to avoid scratches on the Nintendo Wwitch or felt.
You can choose 2 cabinet styles to pick from with a boxed or curved front.
Dimensions:
Height: 7″ to 8″
Length: 8″
Depth: 5.5″ to 7″
Note: It has a cut out so you can charge your switch when docked.
What has been the coolest/craziest request you've received (in terms of images, etc.)?
All images have been PG-13 so far! All based on movies and games.
Besides the Switch cabinets, you also specialize in other custom works. Can you touch upon those?
I will have my website open for business soon where I will sell the following:
Custom McFarlane sports figures
Custom Sports Glasses etched by hand
Custom Framing (Jerseys, Photos, etc..)
Custom arcade stands for phones and tablets (the Nintendo Switch tablet as well)
Mini retropie Cabinets 11x10x9
Bartop: retropie or i5 pc with recalbox, retropie or Hyperspin installed 24x24x16
Full Size Arcade Cabinets: retropie or i5 pc with recalbox, retropie or Hyperspin installed 70x30x24
Time to "switch" gears. We at The Switch Effect are obviously huge fans of Nintendo's newest console. What are your thoughts on the Nintendo Switch?
As a stated above, I love the couch play were I play AAA tittles on the go at work, on lunch, and at BBQs. I can hook my phone to my Switch and I have online gaming on the go. What's not to like about the switch other than the flood of indie games?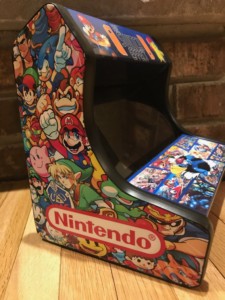 Which new games are you looking forward to the most?
Super Smash Bros. on the go would be awesome, but I'm a big Castlevania fan so I'm looking forward to Bloodstained: Ritual of the night.
I can see I've run you through the gauntlet so I'll end with this last question: Is there anything else you'd like to share?
Be on the lookout for "TheAVEnewyork: The Cave" were I will be selling all the items above.
Visit Anthony's Etsy shop by using the link below!