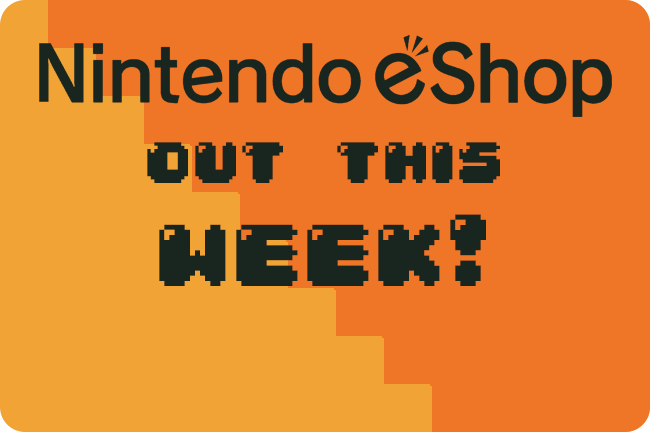 Out This Week
On The eShop
04.16 – 04.22
It's Spring Again

Price – $1.79
Release Date – Apr 17, 2018
No. of Players – 1 player
Category – Education, Puzzle, Other
Publisher – Sometimes You
Developer – Sometimes You
This game intended to develop associational and logical thinking. By following the hints, children help the seasons change. They learn the order of the seasons and create a melody for each of them with a little help from their parents and the narrator.
"It's Spring Again" is based on a successful puppet show for children ages 2 to 5, in which puppets controlled by actors showed children audience the magic of change of seasons.
The game enriches the show by allowing children to directly interact with the story.
The voice actor of the game's narrator is a wonderful actress and a musician Ekaterina Efremova. She lives in Murmanks (Russia) her whole life, performing for children and adults at puppet theaters, singing songs to a guitar and other instruments. She cooperates with musicians working in different genres, loves improvisation and is never afraid of experimenting in her art.
ACA NEOGEO REAL BOUT FATAL FURY SPECIAL

Price – $7.99
Release Date – Apr 19, 2018
No. of Players – 2 players simultaneous
Category – Fighting, Arcade
Publisher – HAMSTER, Co.
The final stage awaits you. A total of 19 fierce stars will now battle!
"REAL BOUT FATAL FURY SPECIAL" is a fighting game released by SNK in 1997. Introducing a brand-new 2-line battle system, a refinement of the Power Gauge system, and the abolishment of the ring-out system, the battle tactics of this system have been further improved. Along with Wolfgang Krauser, a total of 19 combatants appear.
The "ACA NEOGEO" series has faithfully reproduced many classic NEOGEO masterpieces.
Players can change various game settings such as game difficulty, and also reproduce the atmosphere of arcade display settings at that time. Players can also compete against each other from all over the world with their high scores.
Please enjoy the masterpiece that built a generation for video games.
BAFL – Brakes Are For Losers

Price – $4.99
Release Date – Apr 19, 2018
No. of Players – up to 8 players
Category – Racing, Arcade, Party, Board Game
Publisher – Plug In Digital
BAFL is all about pure arcade fun.
Challenge your friends, pick a funky car and outrun them with your driving skills and dirty tricks. Ram them out of your way or pick up bonuses to wreck them.
BAFL is a tribute to Old School Arcade Racing Games such as Super Sprint, Indy Heat or Super Off Road. Scooch together on the couch and gather up to 8 people playing on the same screen, compete in championships, upgrade your cars, and break friendships! BAFL also offers a challenging solo experience with championships against fierce AIs and special modes such as Time Attack or Perfect Race. Run in unique tracks inspired by the pop culture of the 80's and 90's along with funny details and surprising events. Each location takes you to a different setting, from peaceful caribbean island to hellish underground, from fabulous Las Vegas all the way to the Moon! BAFL is an invitation to dive in a state of the art old-school epic racing game. With no freaking brakes!
Features:
Up to 8 player madness on the same screen.
A Hardcore brakeless driving style.
Solo and local multiplayer in challenging championships.
Time Attack and Perfect Race also without brakes.
Badass Soundtrack.
No. Brakes.
Neo ATLAS 1469

Price – $49.99
Release Date – Apr 19, 2018
No. of Players – 1 player
Category – Simulation, Other
Publisher – Studio Artdink
We shall make our very own world map! Approve or Disapprove? The Choice Means Everything in This "New World Exploration Simulation"it is 15th century Europe, at the height of age of discovery. Back when the very shape of the world was still unclear, and believed to be flat.
Searching for what lies at the ends of the Earth, collecting information about the world, creating their very own world map – but only the finest Admirals may take off on these adventures. You are a trader who charters a boat to take on the massive venture of creating a world map.
Are you ready to reveal the true shape of the world?
You listen to the reports of Admirals returned from their explorations and use them as a basis for creating a map. The reports from these Admirals range vastly, from the authentic to somewhat dubious tales of monsters. Thus, depending on what you approve or disapprove, the shape of the world can change greatly.
Perhaps the continents we know now will not exist, while Atlantis and Mu take their place on the map. The only finished map of the world will be a "subjective world" that reflects your values, and one where only that which is approved by you becomes the truth.
*This game can be played only in English or Japanese.
The Way Remastered

Price – $11.99
Release Date – Apr 20, 2018
No. of Players – 1 player
Category – Platformer, Puzzle, Adventure, Action
Publisher – SONKA
Developer – SONKA
The Way Remastered tells a story about a member of space explorers team who lost his beloved and cannot accept her death. During one of his expeditions he discovers ancient writings that testify the existence of a method for obtaining eternal life. Hoping to get his beloved back, he decides to return to the alien planet. However, the planet hides many secrets and dangers that he must face.
A story-based puzzle platformer with stunning graphics and soundtrack made by Panu Talus.
Main features:
Immerse yourself in the amazingly detailed world of 200 screens filled with alien flora and fauna.
Feel the rush of adrenaline as you experience challenging gameplay in this retro style adventure.
Uncover the mysteries surrounding the planet and learn the story through beautiful visuals and atmospheric soundtrack.
Gain new abilities to help you get around the planet and solve mind-bending puzzles.
Main additions to the remastered version:
Voice over
Graphic improvements
HD Rumble
Music player
Game and level design changes based on players' feedback
Buy all this week's great games