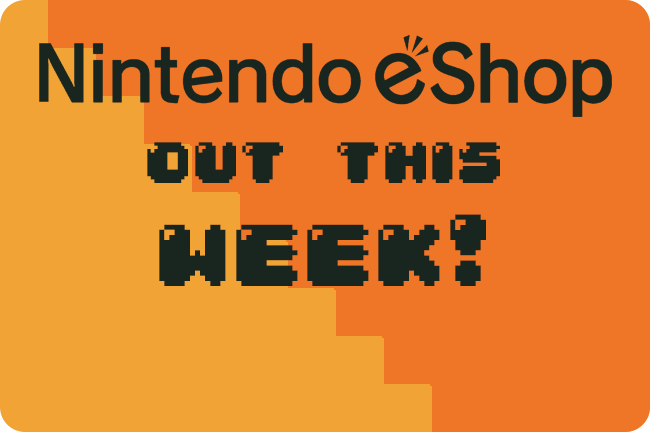 Out This Week 04.02 – 04.08
Nintendo Switch
Penny-Punching Princess

Price – $39.99
Release Date – Apr 03, 2018
No. of Players – 1 player
Category – Action
Publisher – NIS America
Penny-Punching Princess is an isometric brawler that takes place in a world ruled by capitalism, where cash is king. Fight or bribe your way to reclaiming your kingdom from the greedy Dragoloans.
The Adventure Pals

Price – $14.99
Release Date – Apr 03, 2018
No. of Players – 1-2 players
Category – Platformer, Adventure, Puzzle, Action
Publisher – Armor Games
Developer – Massive Monster
A story of love, giraffes, and hot dogs.Inspired by classic platformers and cartoons alike, The Adventure Pals sets you and your best friends (a giraffe and a rock) out to save the world and your dad from turning into hotdogs! Level up to learn special abilities, throw bombs and whack things with your sword. Find cupcakes to unlock costumes and fill your scrap book up with secret stickers across five big, creative areas each with unique levels. Explore the mystical forests of Treevale, hike the haunted craters of the moon and dive into the depths of the ocean to find the lost city of Crablantis.
It's a mixture of lovingly handcrafted action-platforming levels, and RPG-like locations with townsfolk who provide quests, items and other goodies for you to buy to aid you on your journey. Just like your favorite peanut butter and jelly sandwich, The Adventure pals is both nutty and sweet,with perhaps just a little crunch. It's lighthearted, goofy fun no matter what your age.
Oh, and three words: Giraffe. Helicopter. Tongue.
Metropolis: Lux Obscura

Price – $7.19
Release Date – Apr 04, 2018
No. of Players – 1 player
Category – Puzzle, Other
Publisher – Sometimes You
Developer – Sometimes You
This city is rotten to the core.You can't even tell night from day in this hell where big money runs everything. And the best way to prove you're right is with brute force.
Jon Lockhart walked through the prison gates a free man, after spending years imprisoned as the supposed murderer of an old friend. He returned once more to the city where it all started intent on figuring out who it was that framed him for the murder and make them pay in blood for the crime. It'd take some work with the key witness dead, but that just meant he'd have to flush out every rat from hiding.
Old friends and new enemies. Search for the truth, for loyalty and sanity – but all you can find here is redemption, betrayal and death.
Welcome to Metropolis.
Beautiful comic art
Gorgeous, sexy girls
12 mental disorders and bad habits to unlock
Amazing soundtrack and audio effects
Rich and dramatic story, professionally voice acted
An addicting match-3 puzzle battle system with upgradable traits
Obscenity and sexism
4 different endings
Animated Jigsaws: Beautiful Japanese Scenery

Price – $9.99
Release Date – Apr 05, 2018
No. of Players up to 4 players
Category – Puzzle, Party, Training, Multiplayer
Publisher – Rainy Frog
Developer – Dico / BottleCube
Put together pieces of an animated jigsaw puzzle of Japan's most beautiful scenery and watch it gradually come to life before your eyes!
Complete video jigsaw puzzles alone or team up with friends and finish them together!
"Animated Jigsaws – Beautiful Japanese Scenery" contains moving images from spring, summer, autumn and winter capturing the natural beauty of Japan from all four seasons. Piece together scenes from some of Japanese most famous places including Mt. Fuji, Kyoto, Tokyo and the Snow Monkeys enjoying a bath in a natural hot spring! The hectic scramble crossing at the metropolitan Shibuya district in Tokyo is also included.
An easy-to-use interface such as separating edge and inner pieces makes solving puzzles fun and relaxing.
Features:
Solve puzzles with friends in multiplayer for up to 4 players
Easy-to-play traditional jigsaw puzzle
10 animated scenes of beautiful scenery from Japan
Famous locations taken from all seasons
Selection of three background colors
3 sizes for each puzzle: 60, 240 and 240 pieces
Saves time spent completing each puzzle and each size
Separate edge and inner pieces
Each piece snaps into place for stress-free experience
Ability to snap individual pieces together
Save a puzzle half way and continue later
Selection of traditional Japanese music to choose from
Arcade Archives Ninja-Kid

Price – $7.99
Release Date – Apr 05, 2018
No. of Players – 1-2 players
Category – Action, Arcade
Publisher – HAMSTER, Co.
Infiltrate the castle and use your special shurikens and body-slams to defeat enemies and get the treasure back!
"Ninja-Kid" is an action game that was released from the UPL in 1984.
Players control Ninja-kun who puts a red hood on, and layers move the scaffold consisting of several stairs up, down, left or right, and players defeat the enemy with the shuriken.
The "Arcade Archives" series has faithfully reproduced many classic Arcade masterpieces.
Players can change various game settings such as game difficulty, and also reproduce the atmosphere of arcade display settings at that time. Players can also compete against each other from all over the world with their high scores.
Please enjoy the masterpiece that built a generation for video games.
Johnny Turbo's Arcade: Bad Dudes

Price – $7.99
Release Date – Apr 05, 2018
No. of Players – 1-2 players
Category – Action, Arcade, Fighting, Multiplayer
Publisher – FTE Games
Developer – Flying Tiger Entertainment, Inc.
"Rampant ninja related crimes these days… Whitehouse is not the exception…". As soon as that occurs, a Secret Service agent asks two street-smart brawlers, the "Bad Dudes" named Blade and Striker: "President Ronnie has been kidnapped by the ninjas. Are you a bad enough dude to rescue Ronnie?" After hearing that, the Bad Dudes pursue the ninjas through the New York City streets, a moving big rig truck, a large storm sewer, a forest, a freight train on an old Southern Pacific line, a cave and into an underground factory in order to save President Ronnie.
Octocopter: Double or Squids

Price – $2.99
Release Date – Apr 05, 2018
No. of Players – 1-4 players
Category – Arcade, Racing, Puzzle, Party
Publisher – TACS Games
Developer – TACS Games
Local multiplayer squid racing action!
Oh no! Part way through their epic battle the Octopus and Submarine have lost their way and sunk to the bottom of the ocean. Can you help them to work together to escape these deadly depths? To complete each level you must navigate the maze without crashing. You won't stop spinning so timing is everything!
Brave the depths alone or race together in up to 4 player split screen action. Can you beat your friends and collect all the squid medals?
Sling Ming

Price – $11.99
Release Date – Apr 05, 2018
No. of Players – 1 player
Category – Platformer, Puzzle, Adventure
Publisher – Good Night Brave Warrior
Hang on tight in this on-rails puzzle adventureGrab your helmet, princess, you're in for the ride of your life! Hook up to the Oxylane, a transit system that lets you fly through the air, swing around corners and defy gravity. Embark on an intergalactic adventure, trace the steps of your missing father and recover the keys to the mysterious vault beneath your castle.
Plan your path by arranging the Oxylane nodes
Time your moves to control your swing and perform cool aerials
Survive a mix of action and puzzles using physics, timing or logic
Defeat end-of-world bosses to gain new abilities
Enjoy the touching story, beautiful worlds and catchy soundtrack in this big-hearted adventure!
Sumer

Price – $14.99
Release Date – Apr 05, 2018
No. of Players – 1-4 players
Category – Board Game, Multiplayer, Strategy, Party
Publisher – Studio Wumpus
Developer – Studio Wumpus
Race friends to harvest, craft, and bid in this innovative Euro-style board gameSumer blends the intrigue of turn-based strategy with the excitement of real-time action. Board game night is coming to the Nintendo Switch!
Play as Sumerian nobles vying for the affection of the great goddess Inanna. Harvest barley, herd goats, and perform ritual offerings to earn her favor and the right to rule by her side!
In Sumer, beautiful art, atmospheric music, and Sumerian-language voice acting bring an ancient Mesopotamian mural to life.
Features:
Deep board game strategy, with all the convenience of the Nintendo Switch!
Up to 4 friends compete in a contest of skill, planning, and adaptability
AI ranging from newbie-friendly to utterly devious
Playable in under an hour
Tons of replayability due to deep, randomized systems
Voiceover in the long-lost Sumerian language
Lovely visuals inspired by Mesopotamian art
Gorgeous soundtrack by Neil Quillen
Super Rocket Shootout

Price – $9.99
Release Date – Apr 05, 2018
No. of Players – 1-4 players
Category – Party, Fighting, First Person, Action, Platformer
Publisher – Plug In Digital
Developer – Oddly Shaped Pixels
A frantic brawler game to play alone or with up-to 4 friends.Super Rocket Shootout is a frantic 2D pixelart brawler game, mixing platformer and fighting mechanics. Charming characters, destructible environments, cool weapons and awesome jetpack make this a blast to play alone or with up-to 4 friends.
Twins never have it easy, and it's no different for Maurice and El Bruto! Frustrated with their inability to execute on their elaborately planned bank heists, they squabble and bicker only the way brothers can, leaving a trail of chaos and destruction behind them.
SUPER ROCKET SHOOTOUT is a frantic and fun 2D pixelart brawler game, mixing platformer and fighting mechanics for up to 4 players (CPU or local multiplayer). The combat system is both accessible and deep, with super agile jetpack-induced movements, combos, super attacks, counters, extras weapons and more!
Jetpack, Guns and Explosions
Master your jetpack and slip right behind your enemies.
Use your shotgun from a distance or at melee range.
Throw homing missiles, boomerangs, teleport-bombs and many more crazy weapons.
Deep fighting system
Use your shield wisely, throw perfect blocks.
Build combos and fill up your Super meter.
Throw devastating Super Moves, Super Attacks and Counters."
Lots of content
Engaging story mode, local multi player mode, team play.
8 playable characters with each its own abilities and Super Attack.
8 interactive and destructible stages.
Tons of achievements and un-lockable extra weapons.
Urban Trial Playground

Price – $19.99
Release Date – Apr 05, 2018
No. of Players – 1-2 players
Category – Racing, Arcade, Sports
Publisher – Tate Multimedia
Developer – Teyon
Backflip from the rooftops, over palm trees and sand dunes in 'Urban Trial Playground' and become the ultimate stunt racer!
This new installment of the stunt bike racing series is moving the action from city streets, straight to the sunny and colorful beaches of California, mixing in even crazier tricks, flips and combos than ever before. It's a game of speed, balance and style!
Independent front and rear brake controls allow players to pull off stoppies and front flips as well as sliding into huge skid burns on the track!
With a vibrant, sun-soaked background and chilled out atmosphere setting the scene for some truly breathtaking stunts, get ready to flip, trick and roll over palm trees and golden sands dunes.
EVERY LEVEL IS YOUR PLAYGROUND
Urban Trial Playground levels are designed as a surface able to be used to perform tricks and stunts, combining your best moves into multi-score combos.
BECOME THE ULTIMATE CHAMPION
Urban Trial Playground has been created to provide countless hours of action for fans of adrenaline and freestyle fanatics. Combine tricks in unique and virtually endless combos to grind your score and rise to the top of leaderboards!
DIFFERENT GAME MODES
Freestyle & Time Trial modes will include online leaderboards across the 50+ game levels. You can also challenge your ghost in Time Trial mode: watch your best runs and try to beat them by perfecting different and faster routes or performing even crazier tricks. Take advantage of the Nintendo Switch's built-in multiplayer functionality and race against friends or family in competitive modes with 2 players split screen play in Time Trial or Tag modes.
CUSTOMIZATION IS THE KEY TO WIN WITH STYLE
UTP features 5 customizable bikes that you can not only upgrade the look of but also the engine, brakes and vital parts, which impact how the bike controls. A wide variety of customization for your bike and rider will allow you to personalize your style and score new records in true California style!
Buy all this week's great games here
Source : Nintendo