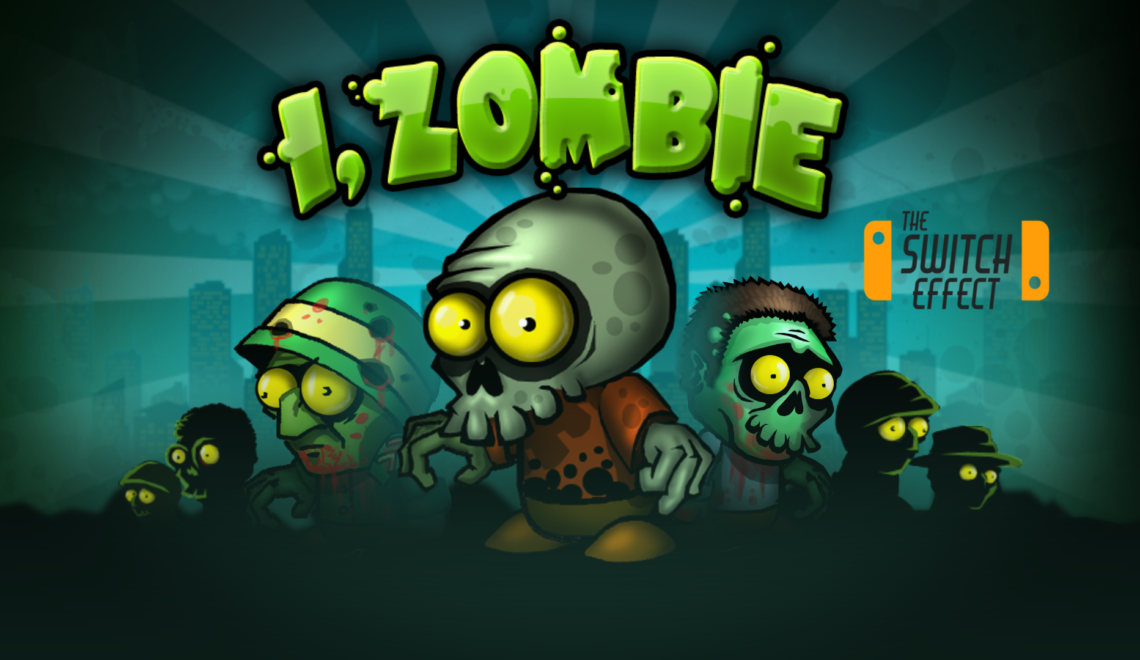 I, Zombie
Nintendo Switch
Developed By : Awesome Games
Published By : Awesome Games Studio
Category : Strategy, Puzzle
Release Date : Mar 08, 2018
All the movies, books, TV shows and video games that choose "zombie apocalypse" as a setting, more often than not pit you on the side of survivors. It's usually a fun and unique perspective when things are flipped and you step into the shawdy rags of a zombie. Stubbs the Zombie back in the original Xbox days is one that immediately comes to mind. Now, we have I, Zombie, from Awesome Games.
This Switch title presents itself in a top-down style, spread out over a number of levels. You'll need to beat each map in order to move on to the next, and to beat each map it's simple. Your goal is to infect everybody, as you would expect from playing as a zombie. Maps can contain anywhere from just a few enemies, to over a dozen, and they all need to become the latest taste on your palate. However, to infect everybody you'll have to navigate around any obstacles and deal with the different enemy types.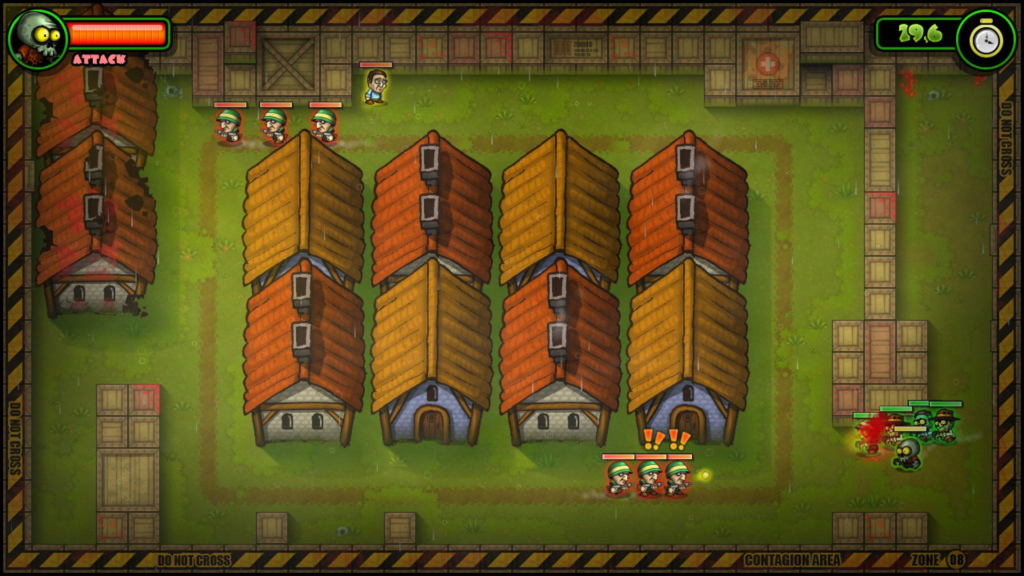 At first, the enemies you come across are fairly simple. They're merely survivors that will just run away as soon as you get close enough, and can be easily herded into a corner for maximum infection. Soon enough, you'll start coming across people toting guns, and things start to get tricky. Some levels will even have you dealing with scientists, who are working on a cure for the zombie plague, and you'll need to get to them before it's too late.
Don't forget though, you won't be going it alone either. As you infect others in the levels, they will become yours to control. Being the leader of the zombie horde gives you the ability to order them what to do. They can either follow you, stop and wait, or be sent forward to attack at their own will. It's a great feature that proves to be plenty useful when you need to swarm at multiple gun-wielding people.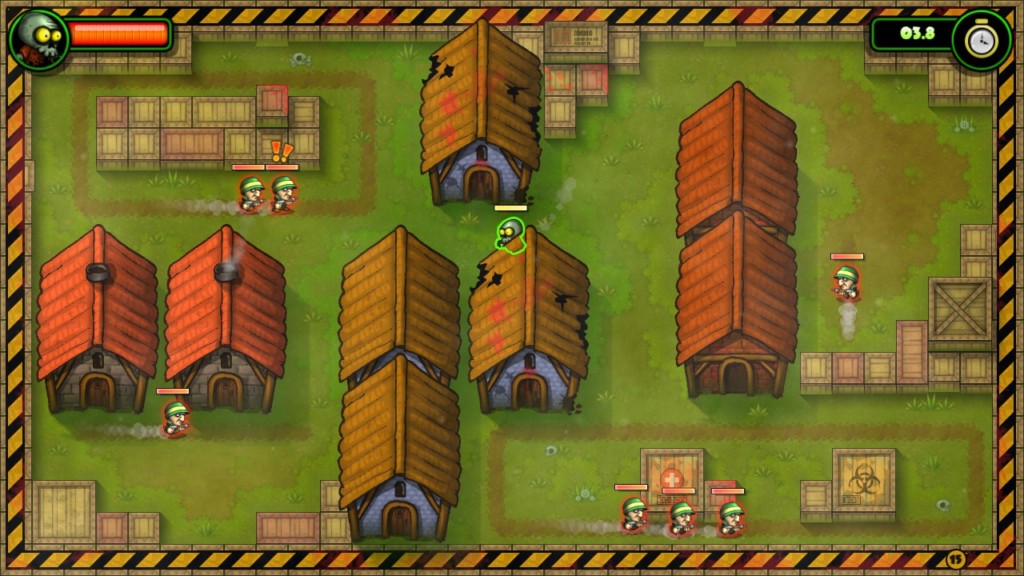 The game itself is fairly short in terms of number of levels. There's only twenty in the core game, with an additional ten levels in the winter themed "First Day of Christmas" level pack. However, the game is far from over at that point. I, Zombie comes with a level creator tool which allows you to make your own crazy levels to challenge yourself. These levels can then be uploaded to the community for any other player to download and use themselves. It's an amazing addition that massively extends the play-life of this game.
Overall, I, Zombie for the Nintendo Switch is a really great game. The graphics are really beautiful, with the zombies rendered to be a little on the cutesy side, but not overly so. If it weren't for the level editor feature, I would've had to give this game a much lower score due to how short it would be. The inclusion of the editor, though, insures that you won't ever have to stop playing this game because you've reached the "end". Get your copy from the eShop today and amass your own horde of zombies, then take over the world!
Playability
I, Zombie supports all play modes. There's no "gimmicky" controls if you have the joy-cons separated and free-floating, so there's no benefit to one play mode over another. If you want it thrown up on a massive screen, or tucked in your lap, this game will be just as fun and beautiful either way.





Buy Now
$4.99

Follow Awesome Games Studio