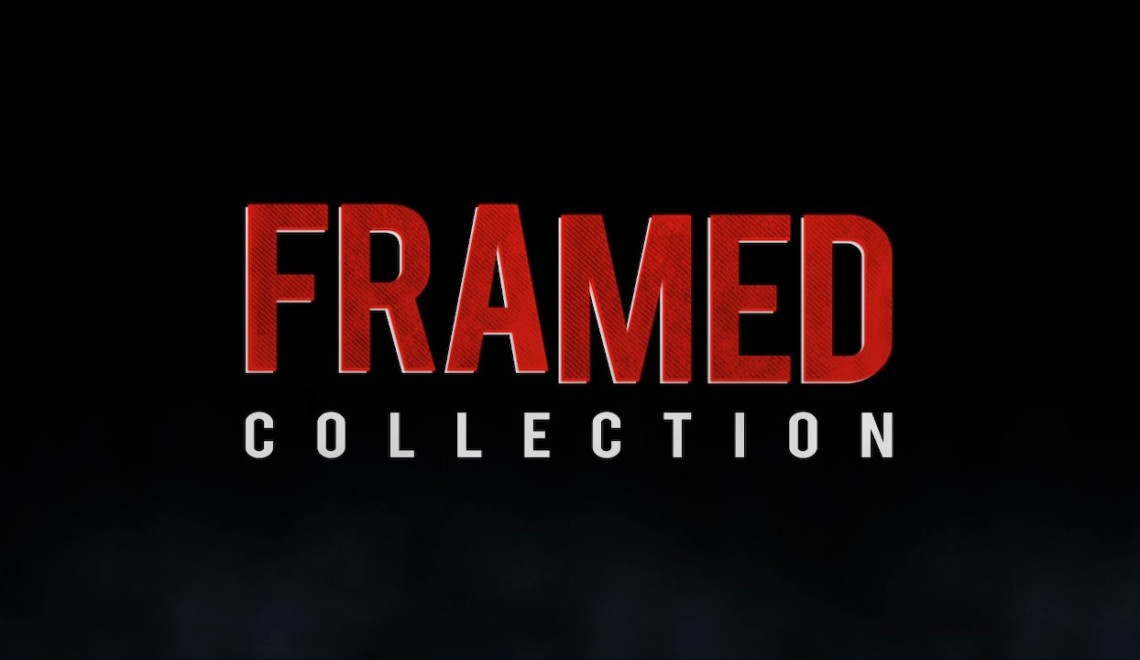 Framed Collection
Reviewed by Kieran
Developer: Surprise Attack Games
Publisher: Surprise Attack Games
Category: Puzzle, Adventure, Music
Release Date: 05.17.2018
Story
In Framed you take control of a collection of culpable characters as they attempt to flee crime scenes and carry out other heinous activities. It may even be possible that you play as somebody who has been framed .
You manipulate frames to progress.
The game is called Framed.
I see what you did there.
There is a sizeable twist later in the game that, perhaps due to the nature of the narrative, seems a little confusing.  That is essentially it for the story. Now it's time to get down to the nitty gritty.
Gameplay
In all honesty, and unless you've played Framed before, I sincerely doubt that you have played a title quite like this before. The USP is to manipulate the story board in order to find a way to progress. You do this by changing the direction a path goes in order to sneak past a guard for example. Whilst simply a case of rearranging the provided assets early on, as the game progresses you will be required to use certain frames multiple times in the same movement. By the time you reach the half way mark, you will be chopping and changing tiles on the fly. This is in stark contrast to earlier in the game where you could line the frames up in the order you wanted to progress and hit execute.
It all adds a learning curve that keeps the game feeling fresh whilst at the same time offering a very laissez faire experience. And that's the beauty of Framed. It offers up enough to keep you on your toes, but also allows you to fail, to learn and to adapt. Framed can be played through, in its entirety in a little over a few hours. While the nature of the game offers some level of replay value, there are not any secrets to be found or unlocks that offer extended play time.
Presentation
Framed is a very pretty package, absolutely crammed with style and sass. The game adopts a pulp-noir tone and marries the deep blacks and bright whites with bold, bodacious colours that really pop off of the Nintendo Switch screen. Framed has, from bottom to top, been drawn by hand. This in turn pairs perfectly with the silky smooth animations which consequently create an extremely enjoyable affair. Playing this game is fun.
The music in Framed  is perfectly befitting its pulp-noir  crime tone. The entire soundtrack is a mash up of live jazz, specially recorded for this title, and modern beats. What these two seemingly inhospitable genres do is gel together to create a funky, free flowing fusion of sound. Saxophones wail throughout and at times I felt like I could have been listening to an OST from The Pink Panther.
Which is  a very good thing!
Framed on Nintendo Switch is in fact a deluxe package that contains the original masterpiece, along with the second instalment in the franchise. Framed 2 is actually a prequel and takes everything that made its freshman brethren great and expands upon them. Puzzles have more layers than before and there are a whole plethora of new game play ideas.
Playability
I spent the entirety of my play through of Framed in handeld mode. With it being a port of a mobile title, it made perfect sense to utilise the Nintendo Switch's touch capabilities. The developer has ensured that the game controls as well as on the Switch as it does on other mobile platforms. The game flows organically for the duration and only a few puzzles made me want to gouge my eyeballs out with a sharpened teaspoon. And as soon as I eventually did work out the solutions, they did seem blatantly obvious. Significantly, I still have two eyeballs.
Conclusion
Framed is the perfect example of a mobile title that belongs on Nintendo Switch. Its touch screen nature and quick accessible style lend it perfectly to the platform. A common gripe I often hear is how the eshop is becoming just a little bit busy. Games like this perfectly demonstrate the high points of the digital store.
The artistic direction is absolutely fantastic throughout, the pulp-noir mixing wonderfully with a pallet of vivacious colours. The stunning music gives the game a truly authentic 1920's prohibition vibe. I spent my first evening with this game listening with a pair of headphones plugged in, so much did I enjoy the jazzy madness. I even had the volume turned up so loud that  my partner enquired as to when I started listening to jazz music.
As far as budget titles go, you could do far worse than checking out Framed.
TL:DR
Stylish unique experience albeit fairly brief even with the package containing the sequel. Phenomenal live jazz score. Instinctive play style with likewise ituitive puzzle elements.
4/5




 Buy Framed Collection for $8.99

Or for £8.99 ( £8.09 until 05/23/2018)

Follow Surprise Attack Games