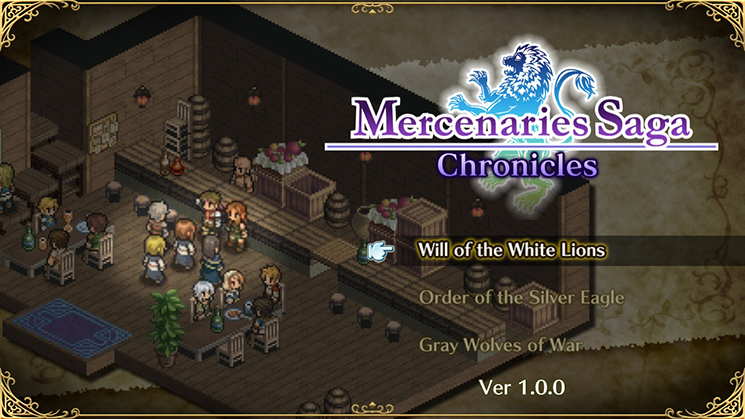 Mercenaries Saga Chronicles
Nintendo Switch
Reviewed by Ricky
Publisher – CIRCLE Ent.
Developer – CIRCLE Ent.
Category – Strategy, Role-playing
Release Date – Feb 8, 2018
Mercenaries Saga Chronicles for Nintendo Switch is a collection of the first three games in Circle Entertainment's series of tactical role-playing games originally released on the Nintendo 3DS. This includes Will of the White Lion, Order of the Silver Eagle, and Gray Wolves of War.
Each of the games follows the same basic premise- you play as the leader of a mercenary group that is initially just tasked with whatever work that they can find, but eventually get wrapped up in ongoing political conflicts that carry more weight than just clearing out random bandits. There's nothing particularly notable about any of the plots or the individual characters, but that isn't necessarily a bad thing. Mercenaries Saga Chronicles really stands out because of it's solid game play.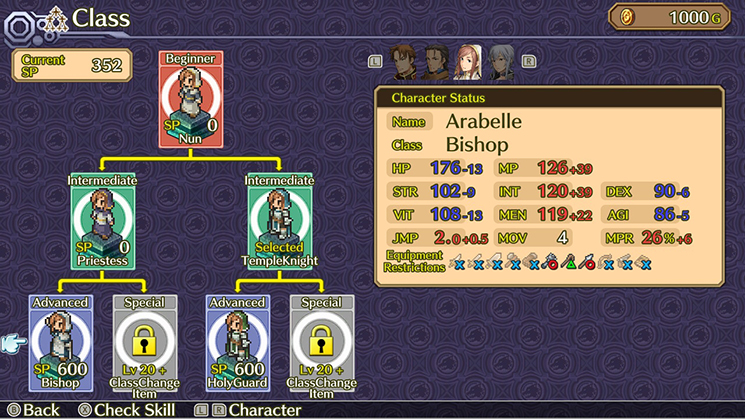 Gameplay
In the large library of tactical RPGs, Mercenaries Saga Chronicles plays out the most like Final Fantasy Tactics, in my opinion. If you're a newcomer to the genre, this makes for a great introduction into the basic mechanics. You have a party of characters that you move around a grid based level, using their attacks and skills to overcome enemy combatants. You will have to put on your thinking cap to really figure out the best strategy to defeat your foes, but the difficulty never gets out of hand, and has a nice curve as you progress through the game. Since the game isn't too concerned with making its narrative the focal point of the game as a Final Fantasy Tactics game would, it is a lot easier for new players to jump in. It also keeps the length of battles and the overall game to be well suited to bite size play sessions. This is actually yet another scenario in which the light narrative is a plus for the game, because it lends itself well to the portability of the Switch. There aren't a ton of deep plot points with a web of connections between various characters with easy to forget names, so it's easy to boot up, get your battle fix, and then go back to a more epic game for a few days before jumping back in.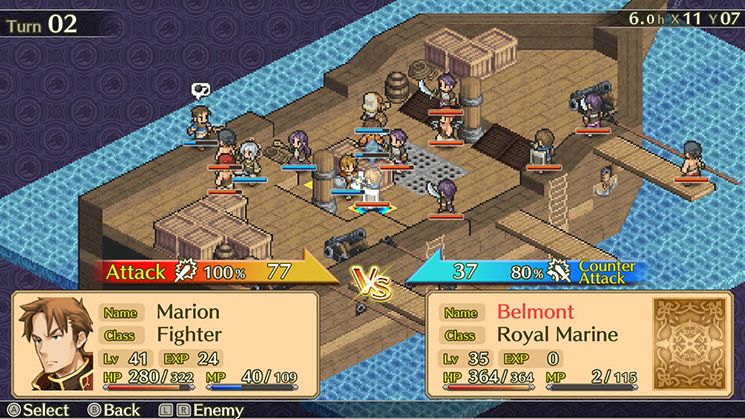 As with most grid based games, movement and attacks are handled through character and menu selection, and it works well here. Highlight your character, and you get a little patch around them that shows where you're capable of moving. Line yourself up with another character, and then select your attack or skill to use. The game does a sufficient job of explaining the controls. The music is well done, but there isn't anything that was particularly memorable that got stuck in my head.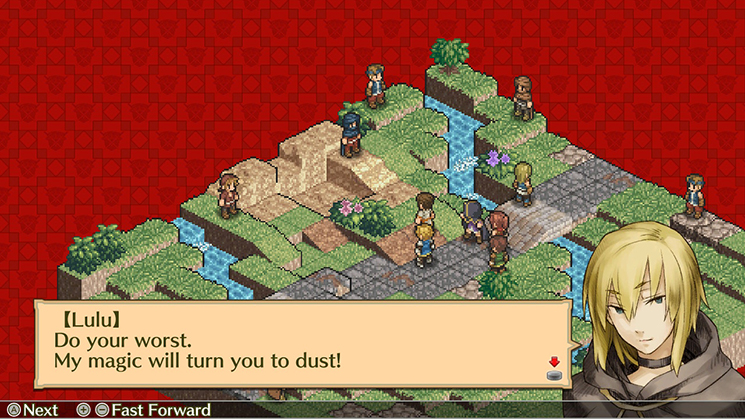 Conclusion
Overall, Mercenaries Saga Chronicles for Nintendo Switch is a solid entry for fans of the tactical RPG genre, and one of the best values of the genre to be found in the eShop. If you've never gotten around to the series on 3DS, or just want to play again on the big screen, you should check it out.
3.5/5





Buy Mercenaries Saga Chronicles
$14.99


 Follow CIRCLE Ent.