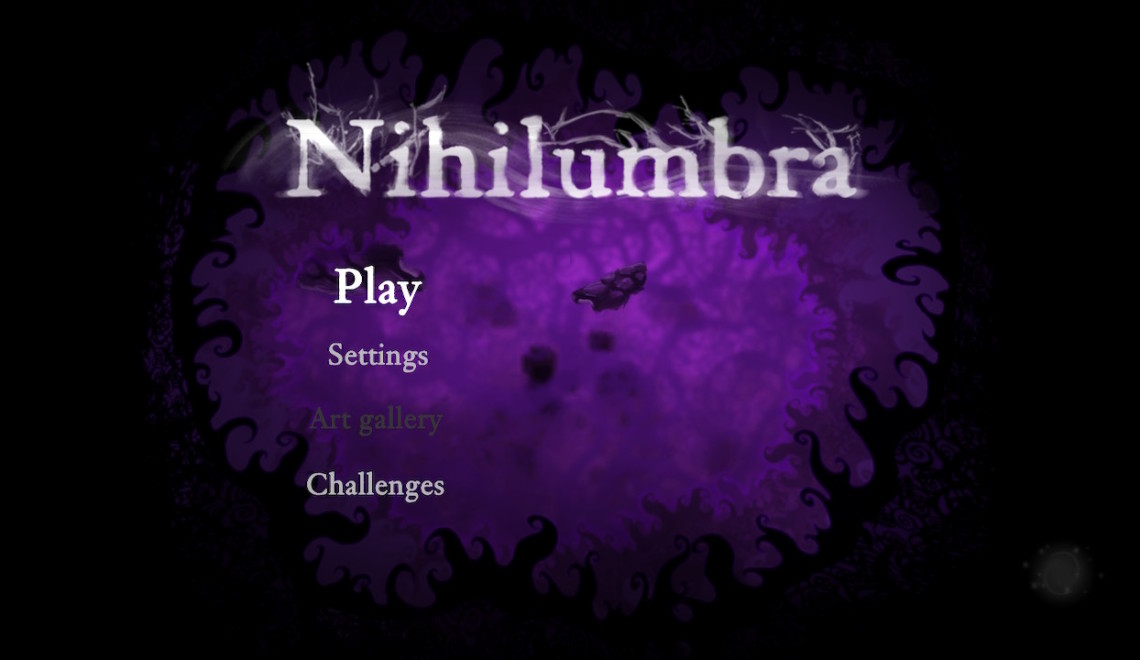 Nihilumbra
Reviewed by Kieran
Developer: BeautiFun Games
Publisher: BeautiFun Games
Composer: Alvaro Lafuente
Category: Adventure, Platformer, Puzzle
Release Date: 05.03.2018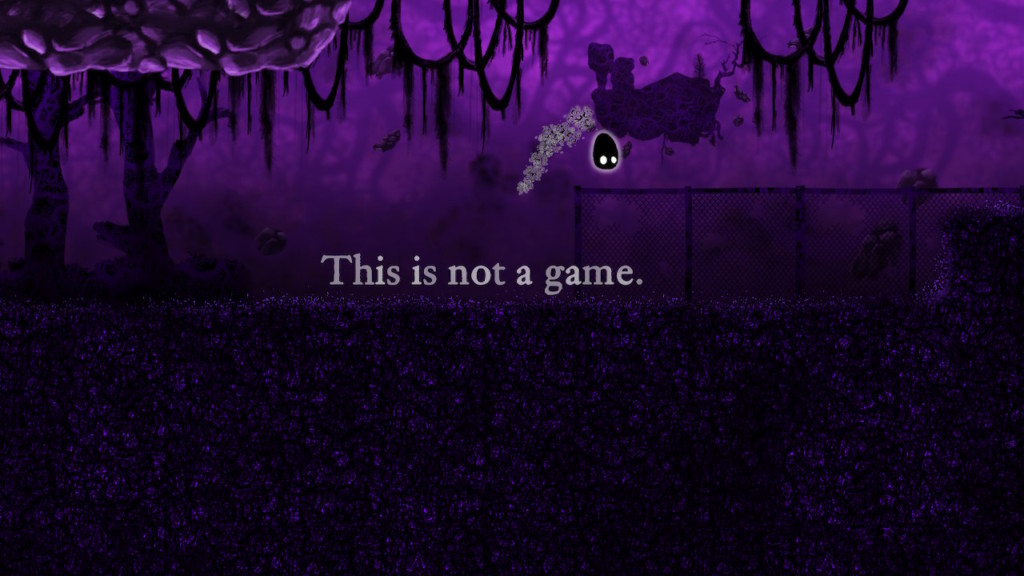 Often, as a reviewer, you get to play a game that you wouldn't normally play. In practice, this may seem like a very good thing. The reality however is that often, it's simply more fun writing about some games, as opposed to actually playing them. Sometimes though, you'll receive a game that you simply don't want to put down.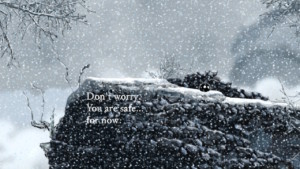 Ever.
And actually writing about it?!
Do I really have to?
I do!
But I wan't to keep playing!
Without Black, No Colour Has Any Depth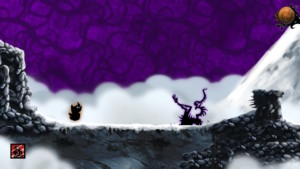 The developer of Nihilumbra is named BeautiFun games, an apt name if ever there was one. As far as self opinionated titles go, this one is pretty much on the money. You see, Nihilumbra is both beautiful and fun. At the same time, it has such an undercurrent of isolation, fear and despair. Nearly every scene of this epic tale is narrated with full voice acting, which at times can be pretty brutal. The narrator likes to remind you that you are nothing. Get ready to feel like a celebrity on twitter.
Gameplay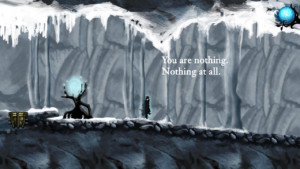 You play as Born, an entity that you help escape from the void, a world of perpetual darkness. However, the void is aware of your escape and is ruthlessly pursuing you, wiping out everything in its path. Levels are simply Black and white at 1st, as you traverse the barren icy mountains. However, in every level you collect a colour that you can then paint into the environment. I won't spoil it by saying what they all are as I found the anticipation of discovering a new ability to be totally exhilarating. What I will say however, is that they all lend themselves wonderfully to the environments. This makes the puzzle solving seem like a real joy, everything just seems to come together harmoniously and makes the game flow smoothly throughout.
Presentation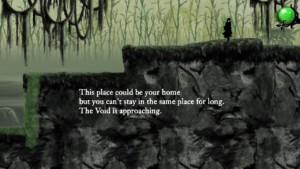 As the levels progress the environments become more vibrant, always in line with the power up colour of that specific area. Be that as it may, there is still a lot of sadness in the artistic hue of the game which reflects the overarching theme perfectly. Where as primary colours are used to portray power ups and add life to the environments, black and purple represent the void and the enemies that it sends after you.
The music in Nihilumbra is exceptional. The composer has delivered a grand, melancholic score that hits all the right notes. There are moments where it seems to be reaching a crescendo, only to become more lugubrious than it had been before. And for this, I doff my cap to Álvaro Lafuente for his work at the helm.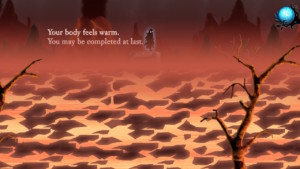 The mournful music marries perfectly with the sombre art style and the deprecating narration in delivering a title quite unlike any other that I have experienced in my 30 odd years as a video games-man. These aspects build to keep you on edge for the duration of your play through. However, it is the way that Nihilumbra breaks down the 4th wall by making Born feel this too that really creates a connection between player and protagonist. As his journey progresses he further doubts his own worth and whether he in fact is to blame for everything that's wrong. It's tense, nervy stuff and there were times during my play through where I was genuinely relating to a black blob of dark matter…
Controls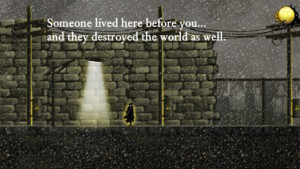 Nihilumbra is a title that deserves to be played in handheld mode so undock your Switch and put your feet up. Whilst conventional control methods are perfectly plausible, this title feels so much more organic with touch inputs. The best way to paint your surroundings is with the swipe of a finger. After all, Nihilumbra was originally a mobile title. The game registers everything accurately and correctly.
Final Thoughts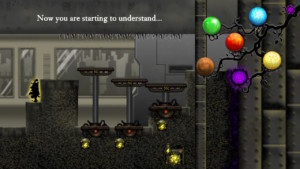 Nihilumbra is an absolutely phenomenal piece of artistic media that makes the player question his or her own morality. The way in which all aspects of this title combine so organically is testament to the work of the developer in pouring so much heart, soul and imagination into this.
Initially released in 2012 on IOS, Nihilumbra has since been released on every conceivable platform. There really isn't a valid reason not to pick this title up. It even got release on the Wii U, so there really are no excuses. The bargain price of this title just gives further reason to purchase this genuine gem.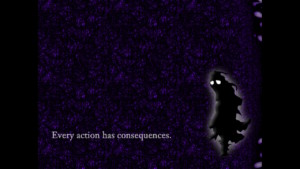 Despite its aged initial release, Nihilumbra still holds up very well to this day, with the game running smoothly and crisply throughout.
Nihilumbra is actually quite brief in execution, however, there is an excellent New Game+ mode to enjoy once the main quest is completed. So as to avoid spoilers, I won't go into details but let me assure you, it's a completely different experience to the original adventure and turns the difficulty all the way up to 11.
TL:DR
Stunning artistic game. Poignant, heart-rending story. Beautiful use of sound and colour. Inventive, accessible puzzles.
5/5





Buy Nihilumbra for $7.99

Or For £5.99

Buy The Soundtrack

Follow BeautiFun Games