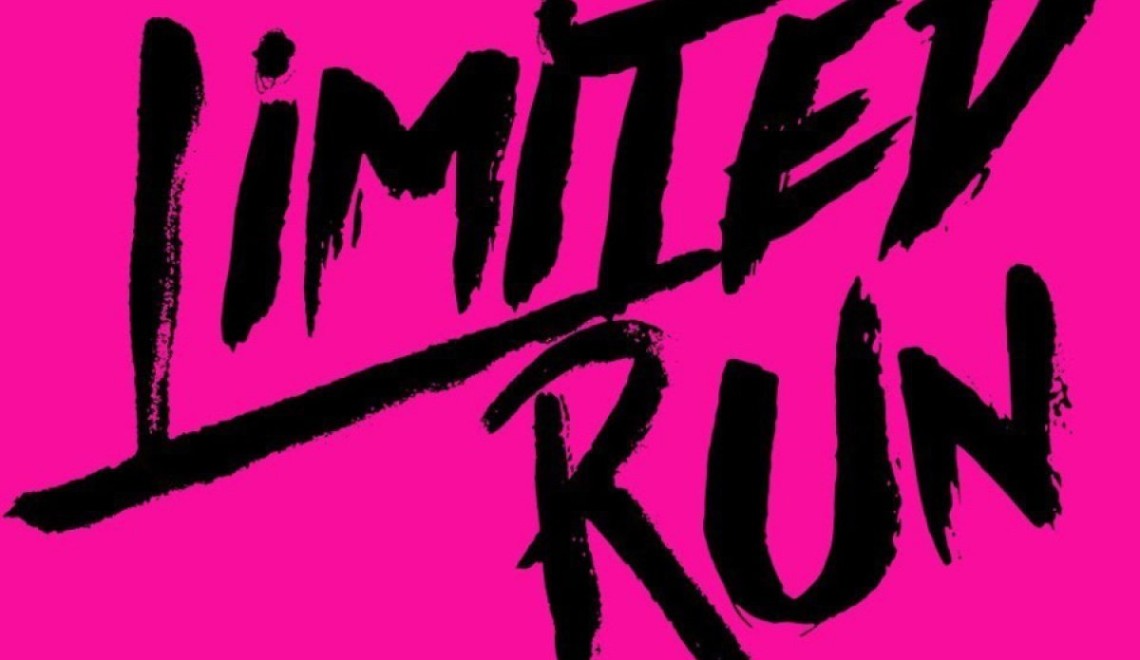 Limited Run Games Massive E3
Switch Game Announcements
Limited Run Games Unleashed a bevy of announcements today with a total of 10 new games coming physically to Nintendo Switch. If your a collector this is fantastic news, there's a lot to look forward to as the releases are paced throughout the year with one being available right now. Only one has a confirmed collectors edition but if they keep pace with how they have been putting out their physical switch games, you can bet each one will have a great looking collectors version too.  Here's a look at all the titles coming and a little about them.
Oceanhorn – Available Now!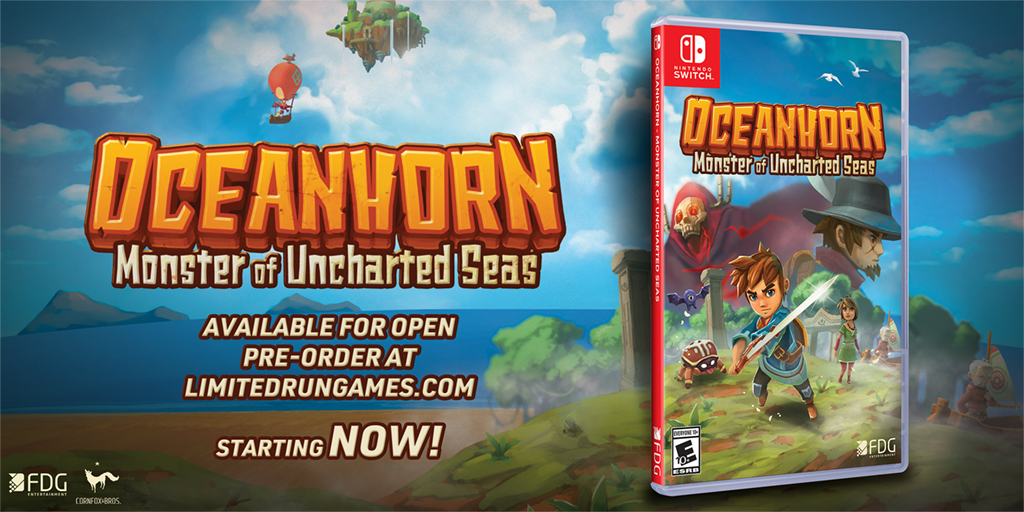 from FDG sold by Limited Run Games
SET SAIL AND EMBARK ON AN EPIC JOURNEY
Grow from a boy to a legend.
You wake up and find a letter from your father. He is gone…
The only lead is his old notebook and a mysterious necklace. What happened?
Explore the islands of Uncharted Seas, a world filled with many dangers, puzzles and secrets. Fight monsters, learn to use magic and discover ancient treasures which will help you on your quest. Use all your wits and skill to unravel the mysteries of the ancient kingdom Arcadia and sea monster Oceanhorn.
Oceanhorn combines captivating storytelling, breathtaking 3D visuals and exciting gameplay into one massive action adventure experience you will never forget.
Enjoy an incredible soundtrack from the best video game composers in the world: Nobuo Uematsu (Final Fantasy) and Kenji Ito (Seiken Densetsu).
FEATURE OVERVIEW:
Full HD, 1080p, 60 FPS
Music from legendary Nobuo Uematsu and Kenji Ito
10+ hours of story driven gameplay.
Master magic and swordfight
Find ancient items to help you on your quest
Kingdom: New Lands – June 22nd


There will be a limited collector's edition available from our website as well that will include:
Collector's Edition Box
Kingdom: New Lands (PS4 or Switch)
Collectors Edition box
SteelBook®
2 Lithographs
Official CD Soundtrack by Amos Roddy
Pin
Price: TBD
Date – June 22nd 10AM EDT
Tales spread of far off isles with mysteries waiting to be discovered.
Rulers will need all the strength of their subjects to sail away and find new kingdoms in these New Lands.
Kingdom: New Lands builds upon the award-winning gameplay and mystery of Kingdom by introducing an abundance of new content to the IGF-nominated title while maintaining the simplicity and depth that legions of monarchs have come to experience and enjoy. Travel to the New Lands and welcome the deluge of new mounts, merchants, and vagrants that call these isles home, but be wary of the new obstacles that threaten your arrival — for not just the greedy creatures block your way but even the environment itself can defeat you.
Kingdom: New Lands asks you to puzzle things out on your own. You'll come across items, NPCs, and mysterious statues to help you but you'll have to figure out just how exactly they'll aide you in building and defending your Kingdom.
Kingdom: New Lands features:
One ruler, their horse, and a bag of coins
Greedy creatures trying to take your coins and crown every night (stop them!)
Loyal subjects who will help build, attack and defend your Kingdom
Multiple upgrades for your homestead, different unit types to attack and defend, and secrets littered throughout the land
Beautiful soundtrack that has received two honorable mentions from the Independent Games Festival
Be brave, ruler, and fight to the bitter end, lest these New Lands conquer you instead.
Thumper – July 20th

Thumper is rhythm violence: classic rhythm-action, blistering speed, and brutal physicality. You are a space beetle. Brave the hellish void and confront a maniacal giant head from the future.
Scream down the endless track and crash through punishing obstacles with simple, airtight controls. Hurtle forward, master new moves, reach overwhelming velocities, and survive epic boss battles. Every crushing impact is interwoven with a pounding original soundtrack. To reach synesthetic bliss, you must survive rhythm hell.
Night Trap – July 2018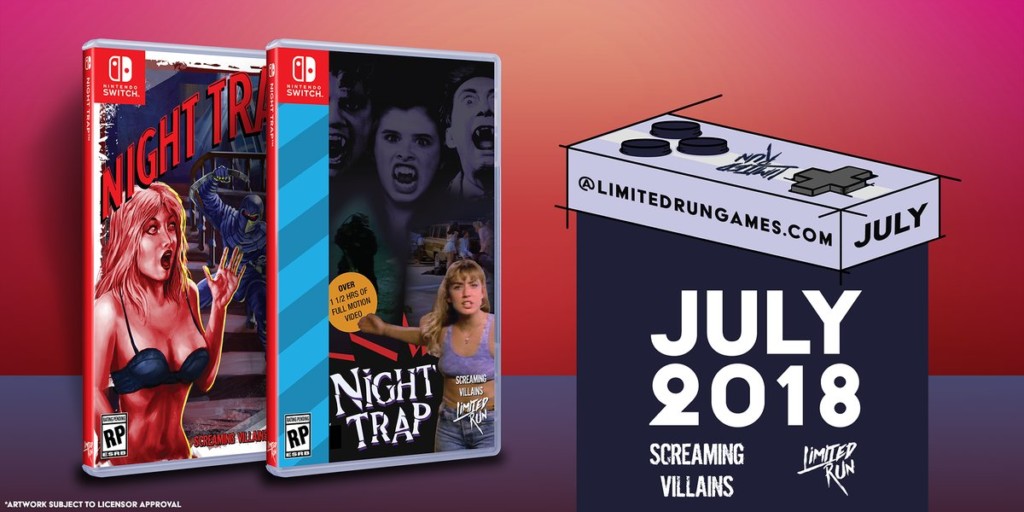 Originally developed by Digital Pictures in 1987 and released in 1992, Night Trap has been completely rebuilt, bringing it to a level of video quality never before seen.
Night Trap tells the story of five teenage girls spending the weekend at the Martin home. As a member of the Special Control Attack Team, your job is to monitor the home and protect the girls using an intricate system of cameras and traps as it is being invaded by vampires.
Night Trap – 25th Anniversary Edition also includes new features such as deleted scenes, two documentaries, the all-new Theater that allows you to watch all story-related videos uninterrupted, a new mode with online functionality called Survivor that will test your skills at trapping intruders and behind the scenes production images. For the first time ever, the unreleased prototype Scene Of The Crime will be fully playable and included with Night Trap – 25th Anniversary Edition.
Yooka Laylee – August 2018

Explore huge, beautiful worlds, meet (and beat) an unforgettable cast of characters and horde a vault-load of shiny collectibles as buddy-duo Yooka (the green one) and Laylee (the wisecracking bat with the big nose) embark on an epic adventure to thwart corporate creep Capital B and his devious scheme to absorb all the world's books… and convert them into pure profit!
Using their arsenal of special moves, our heroes will tackle a huge variety of puzzles and platforming challenges in their search for Pagies, the golden bounty used to unlock — and expand — stunning new worlds, each jammed to the gills with oddball characters, hulking bosses, minecart challenges, arcade games, quiz shows, multiplayer games… and much more!
Get ready for the full Yooka-Laylee experience, with all the updates, including the much requested camera and voice patch! Gear up with up to four Joy-Con™ controllers for some multiplayer madness in Rextro's Arcade.
Golf Story –  September 2018

Golf Story combines the sheer excitement of golf with a serious story that plays out over 8 different courses. Play the story of a golfer who is forced to give up all that he holds dear for one last shot at accomplishing his dreams.
But all is not so simple in the world of golf. To best today's players you have to be able to keep up with them both on and off the course.
Features:
Tee up anywhere! You'll be surprised by how many problems can be solved by hitting a golf ball at them.
Explore 8 unique environments, each with their own courses, challenges, people and secrets.
Play through a dramatic story with a diverse cast of characters.
Layers of Fear – October 2018

The Masterpiece of Fear
Layers of Fear: Legacy is a psychological and psychedelic horror game about a madness-engulfed painter striving to create his Magnum Opus. Learn the dark story of his past while gathering carefully crafted personal items that can be found in the game. Traverse the vision-induced, constantly changing house full of supernatural phenomena, where each move of the camera can shift the environment, and discover the true motive of the artist.
Cosmic Star Heroine – TBD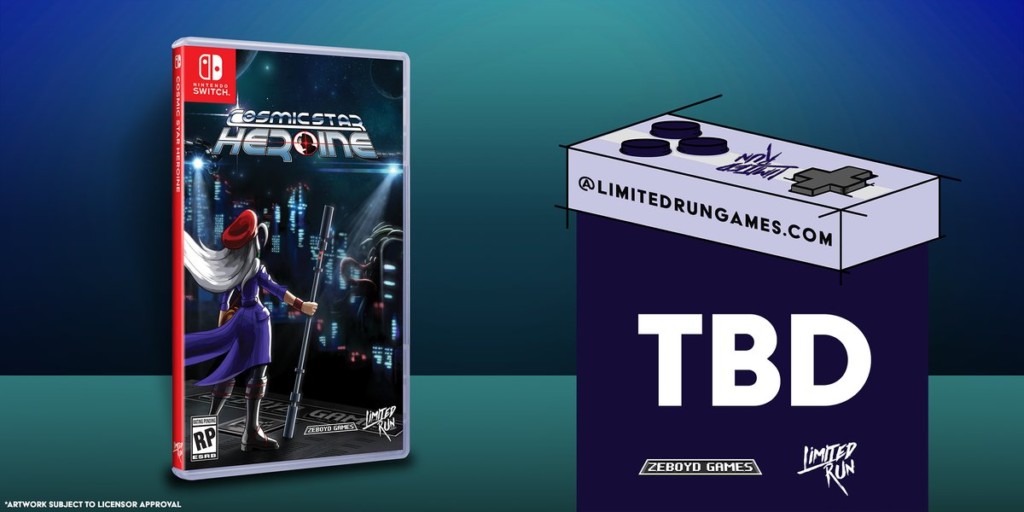 3 exotic planets to explore. Aliens. Robots. Magic. Forbidden technology. Conspiracies. A galactic threat. And one brave heroine to make things right. Cosmic Star Heroine is an exciting new RPG from the creators of Cthulhu Saves the World.
Features:
– The best of classic and modern RPGs!
– Brisk pacing that respects your time! Save anywhere!
– No separate battle screen! Battles take place directly in the areas that you explore!
– 2D visual style straight from the height of gaming's 16-bit era!
– Animated cutscenes reminiscent of the early CD-ROM console era!
– Soundtrack by HyperDuck SoundWorks (Dust: An Elysian Tail, Precipice of Darkness 4)!
– Over 100 minutes of music!
– Multi-character combo techniques!
– Innovative turn-based combat system that focuses on flow & strategy!
– Your own spaceship! Recruit new agents to help your home base grow!
Dust an Elysian Tail- TBD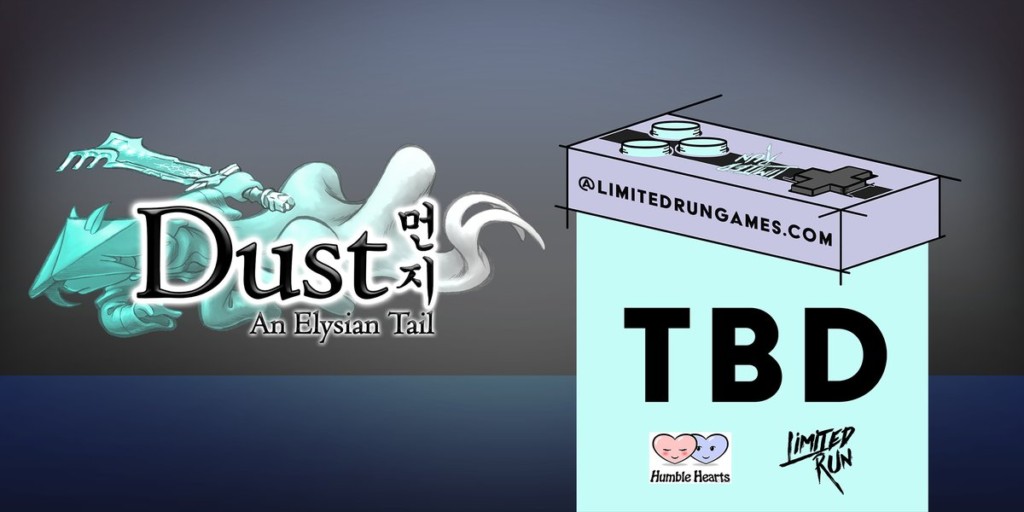 Immerse yourself in a gorgeous hand-painted world on a search for your true identity. As the mysterious warrior, Dust, your action-packed journey will take you from peaceful glades to snowy mountaintops and beyond. At your disposal is the mythical Blade of Ahrah, capable of turning its wielder it into an unstoppable force of nature, and the blade's diminutive guardian, Fidget.
Battle dozens of enemies at once with an easy-to-learn, difficult-to-master combat system, take on a variety of quests from friendly villagers, discover ancient secrets and powerful upgrades hidden throughout the massive, open world, and uncover the story of an ancient civilization on the brink of extinction as you fight to uncover your own past.

Doouble Switch – TBD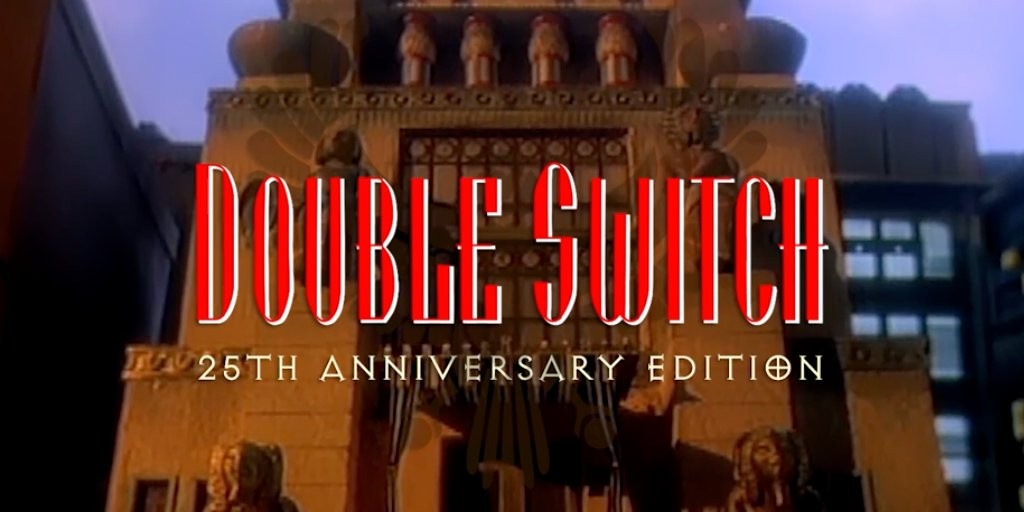 While not officilly announced for Nintendo Switch Limited Run Games Own Josh Fairhurst said in a post E3 stream that it will most likey be coming to switch also. Last year, they released the 25th Anniversary Edition of Night Trap, now they are teaming up with screaming villians and flashfilmworks to release the 25th Anniversary Edition of Sega CD classic, Double Switch -starring R. Lee Ermey, Corey Haim, and Debbie Harry.
That's a lot of great announcements! To keep up with Limited Run Games and get updates on date updates follow give them a follow.
Follow Limited Run Games