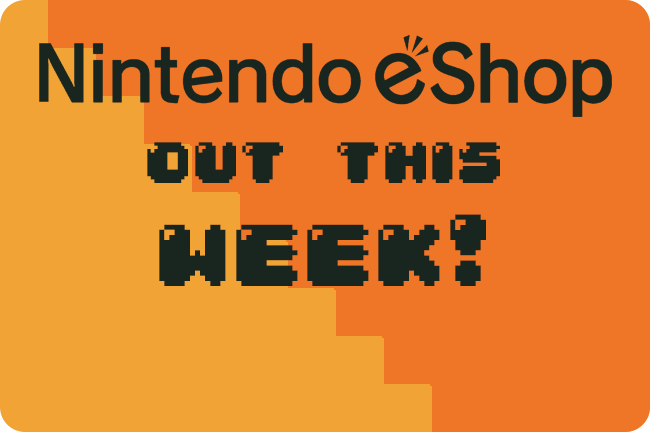 Out This Week
On The eShop
06.11 – 06.17
Alchemic Jousts

Price – $8.99
Release Date – Jun 12, 2018
No. of Players – 2 players simultaneous
Category – Strategy, Action, Multiplayer, Puzzle
Publisher – Lunatic Pixels
Developer – Lunatic Pixels
Command your elementals and support them with a wide variety of Skills. Control the arena and crush your opponent in one-to-one encounters!
As you progress through the single player campaign you'll be able to discover new Skills and abilities by combining your already known ones and expanding your repertory of weapons to draw from.
Main Features
Single and Multiplayer gameplay. Play vs AI and advance through the game's campaign, discovering new Skills and new game modes or challenge a friend.
Strategic combat, where your actions and skill of execution matter as much as your choices before the match starts!
Over 180 skills and upgrades to discover. Combine your known skills to discover new ones and expand your arsenal.
Multiple game modes with different objectives that will make you change the way you play as much as the skills you choose. Those include Combat, Endless, King of the Hill, Attack, Capture…
Random Global Effects, which change the general rules of each match in subtle or radical ways. The varying rules will keep the game play fresh and require you to consider the Skills you use to approach them!
Hexologic

Price – $2.99
Release Date – Jun 12, 2018
No. of Players – 1 player
Category – Puzzle, Education, Board Game, Other
Publisher – MythicOwl
Developer – MythicOwl
Relaxing puzzle with beautiful graphics and unique rules inspired by Sudoku
Immerse yourself in the beautiful world of Hexologic. Solve challenging, yet rewarding puzzles, listen to relaxing music, dive deep in the game's atmosphere and fall in love in sudoku again!
Hexologic is very easy to learn and in the same time a highly addictive language-independent logic puzzle game. Based on hexagonal grids, the game reinvents sudoku rules and brings it to a whole new level. Combining the dots inside the hexes in three possible directions, so that their sum matches the one given at the edge, will be a rewarding experience for both puzzle games' veterans and newcomers. A simple gameplay mechanics adorned with a beautiful graphic design, relaxing music and challenging yet not unbeatable puzzles, will guarantee long hours of fun for gamers of all ages.
IN HEXOLOGIC YOU'LL FIND:
4 completely different game worlds
Over 60 beautiful levels
Challenging yet not unbeatable puzzles
Additional time-challenge levels for more advanced players
Relaxing, putting one's mind to ease atmosphere
Atmospheric soundtrack emphasizing the game's ambience
Sudoku-inspired puzzles that will put your mind to ease!
Jump in the world of Hexologic and show who's the true master of hexagons!
Paladins – Founder's Pack

Price – $29.99
Release Date – Jun 12, 2018
No. of Players – up to 10 players
Category – First Person, Action, Multiplayer, Updates
Publisher – Hi-Rez Studios
Developer – Hi-Rez Studios
Paladins will be available as a free-to-play game later this year. Founders get early access, immediately unlock all Champions and their voice packs now and forever, and receive exclusive cosmetics.
Wield guns and magic as a legendary Champion of the Realm, customizing your core set of abilities to play exactly how you want to play.
Fantastic Champions
Paladins is set in a vibrant fantasy world and features a diverse cast of Champions ranging from sharpshooting humans to mech-riding goblins, mystical elves, and jetpack-clad dragons. Each Champion brings a unique set of abilities to the battlefield and new Champions are regularly added to Paladins, keeping the game exciting.
Free-to-Play
Paladins is completely Free-to-Play. Anything that affects gameplay can be unlocked simply by playing, with cosmetic items available for purchase.
Build Your Deck
No matter what your playstyle is, you'll find it in Paladins. With Paladins' deckbuilding system, you can become an iron sights sniper, a grenade-slinging explosives expert, or a track star with an assault rifle – all as the same Champion. Choose from dozens of cards to customize your abilities and make each Champion your own.
Customize Your Champion
Ancient Goddess. Interstellar bounty hunter. Cutthroat pirate. Frost giant. You can be all of these and more in Paladins. Choose from hundreds of skins already available in Paladins or find a new favorite in each update.
Accessibility
Paladins can be played from either a first-person or third-person perspective. The controls are simple to grasp for newcomers and shooter veterans alike which makes for an easy pick-up-and-play experience.
Tennis World Tour

Platform – Nintendo Switch
Release – Date Jun 12, 2018
No. of Players – 2 players simultaneous
Category – Sports, Simulation, Multiplayer
Publisher – Bigben Interactive
Developer – Breakpoint
The new standard developed by veterans of tennis simulations: play as one of 30 professional tennis players, learn all the shots, master each type of surface and experience a realistic career mode. Define your style of play and tactics to become n°1 in the world!
THE BIGGEST STARS IN TENNIS
Play as one of the 30 best tennis players in the world: Roger Federer, Angelique Kerber, Stan Wawrinka and many of the sport's legends.
PERFECTLY REPRODUCED MOVEMENT
Realistic animations, carefully reproduced in the game using motion capture technology, help you learn all of the shots used in modern tennis: the slice, lob, top spin, etc.
EVERY PLAYING SURFACE
18 types of courts: hard, clay, grass, carpet and even hardwood. Each surface affects the playing conditions.
A COMPLETE CAREER MODE
Create your player and experience a career worthy of a professional: training, tournaments, staff management, equipment purchases, etc.
AN UNEQUALLED TACTICAL DIMENSION
Decide what strategy to adopt for each match and use your skill cards to defeat your opponents.
ACA NEOGEO SUPER SIDEKICKS 3 : THE NEXT GLORY

Price – $7.99
Release Date – Jun 14, 2018
No. of Players – 2 players simultaneous
Category – Sports, Arcade
Publisher – HAMSTER, Co.
Prepare for world-class excitement! Sixty-four teams from around the world give you an authentic soccer experience!
"SUPER SIDEKICKS 3: THE NEXT GLORY" is a soccer game released in 1995 by SNK. Compete with 64 teams from around the world and six different kinds of tournaments where players can aim for the championship. Digitally traced animation makes for beautiful action along with a variety of impactful renderings and 3D shots which allow for intense gameplay.
The "ACA NEOGEO" series has faithfully reproduced many classic NEOGEO masterpieces.
Players can change various game settings such as game difficulty, and also reproduce the atmosphere of arcade display settings at that time. Players can also compete against each other from all over the world with their high scores.
LEGO® The Incredibles

Price – $59.99
Release Date – Jun 15, 2018
No. of Players – 2 players simultaneous
Category – Action, Platformer
Publisher – WB Games
Developer – TT Games
Experience the thrilling adventures of the Parr family as they conquer crime and family life through both Disney-Pixar films The Incredibles and Incredibles 2, in a LEGO® world full of fun and humor. LEGO® The Incredibles allows players to explore action-packed story levels and an epic hub world – including Municiberg, as they use their unique "Super" abilities to bring the city's Super Villains to justice. Gamers can also team up with family and friends in 2 player co-op to assemble incredible LEGO® builds!
FLASHBACK

Price – $19.99
Release Date – Jun 17, 2018
No. of Players – 1 player
Category – Action, Adventure, Other
Publisher – Microïds
Developer – Paul Cuisset
FLASHBACK™, the hit action-adventure game with over 2.2 million units sold, is back on Nintendo Switch™!
2142. After fleeing from a space ship but stripped of all memory, the eminent scientist Conrad B. Hart awakens on Titan, a colonised moon of the planet Saturn. His enemies and kidnappers are snapping at his heels. He must find a way back to Earth, defending himself against the dangers he encounters and unravelling an insidious extra-terrestrial plot that threatens the planet…
On its 25th anniversary, rediscover this classic, consistently ranked among the best 100 games of all time! It was one of the first games to use motion capture technology for more realistic animations, with backgrounds that were entirely hand-drawn and a gripping science-fiction storyline.
In addition to the original 1993 game, this version includes a Modern mode, with:
Post-FX graphic filters,
Completely remastered sound and music,
A brand new "Rewind" function, variable according to the level of difficulty
Tutorials for those who need a boost!
See if you're up to the challenge with all the demanding gameplay of the period!
Buy all this week's great games