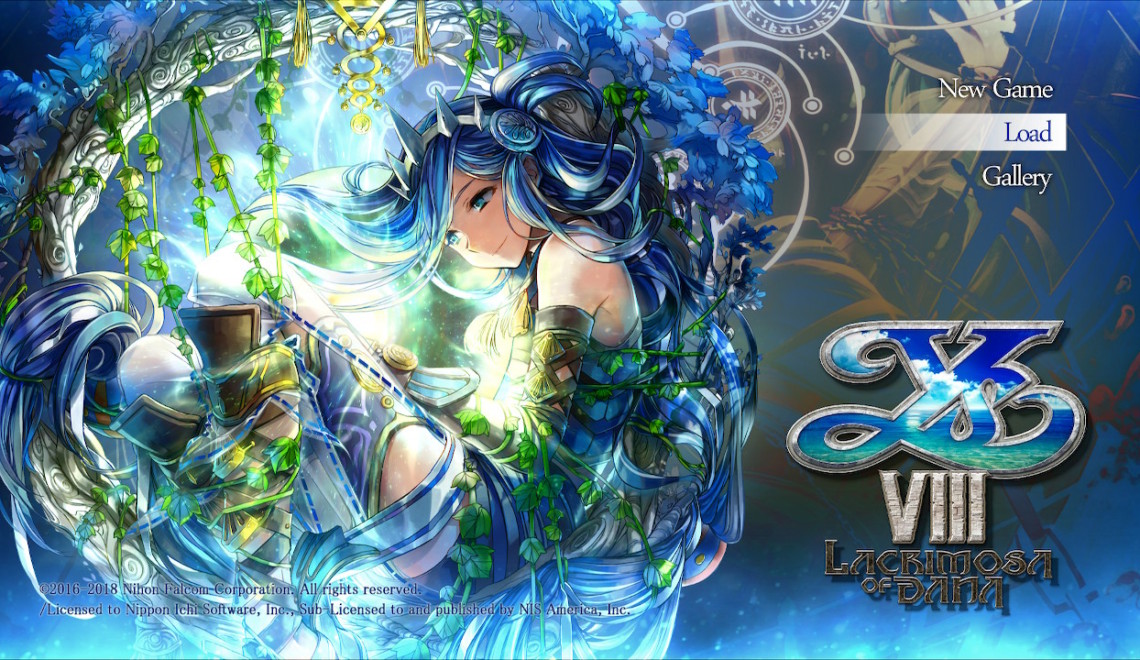 Ys VIII: Lacrimosa of Dana
Reviewed by Kieran
Developer:  Nihon Falcom Corporation
Publisher: NIS America
Category: Action RPG
Release Date: 06.26.2018
Ys everybody playing this series?
Ys games have been around as long as I have, 31 years to be exact. Since their inception in 1987 they have provided some fantastic RPG titles. They always play well, and if they ever made a movie series based on the saga, they should probably cast the evergreen Jonathan Rhys Myers as the lead. The series protagonist, Abdol Christin looks just as young today as he has done for quite some time.
Originally released almost 2 years ago on the PS Vita and arriving last year on the PS4, it's finally time to experience Ys anywhere, anytime. When it was originally released it was the 1st new game in the series in 8 years, since the PSP release of Ys SEVEN which subsequently was released on Steam just last year.
Presentation
Visually Ys is what I would imagine the original Xenoblade game to look like if it were ever remastered. The main focus point of the game is the scale of the world. Whilst the game itself is a pretty linear experience, the world is impressively expansive.
There are a wide array of areas to explore. The way in which this is handled though is unique at least. To progress you must clear pathways around the island. For example, a fallen tree blocks your path or a boulder needs breaking before you can progress. Each obstacle requires a certain number of people to assist with the work, consequently you will need to have rescued a certain amount of castaways.
The music in the Ys series is always an absolute highlight and Ys VIII is no different. The score is typical of a JRPG, nevertheless it is brimming with its own personality and certain overtures which will repeat through out your journey.
Story
The story centres around an explorer, named Abdol, who has taken a job on a cruise ship but, as it is alluded to by his close friend Dogi, adventure is only ever just around the corner. Because of this, it will come as a surprise to absolutely nobody that very soon, he finds himself at the centre of a grand old quest. After the ship crashed on a mysterious island, Abdol must look for survivors and rebuild some kind of new civilisation. All the while whilst protecting the base from attack. Along the way you will meet a plethora of people, all with unique skill sets. For example you meet a lady who was a tailor so she will customise your outfits. Similarly you meet blacksmiths, builders and a Dr. all of whom contribute to the new way of life.
Such is the way of the JRPG that before long, you will be tasked with an inordinate amount of side quests. By completing these you will boost your approval rating which is a hugely beneficial thing to do. There are various ending to the game, the full complete ending only being shown if you have a good approval rating. So as well as taking out enemies and smashing your way through the story, it's highly recommended that you take time out occasionally to check the notice board back in castaway village.
Star crossed lovers
As well as Abdols quest, you also play as the titular Dana, a blue haired heroine from days yonder. Her chapters are short and sweet but really flesh out the experience, providing a large chunk of back story and an alternative look at the game world. Whilst I personally found Dana's section a little underwhelming to begin with, by the end of my play through I yearned to know more about the games secondary protagonist.
Gameplay
Ys is an action RPG as opposed to a tactical meaning that combat is in real time. You attack with A, jump with B and dodge with L. When jumping, if you attack when ascending you will do an sweep attack. Similarly you will do a downwards thrust if you attack whilst descending. If you dodge at just the right time you activate a flashmove which momentarily slows time, allowing you to unleash a flurry of attack's.
There are 3 members in your party which can be switched between at any time. This allows you to mix up your battle strategy as all the characters have different strengths and weaknesses and are effective against different foes.
For the most part, standard enemy engagements are a hack and slash affair, however, the game really comes into its own during the boss fights. Everything about them, from the design, to the animations, as well as the unique hook to defeating them is absolutely spot. Finally overcoming a boss battle, for me personally at least, was an absolute highlight of my time with Ys VIII.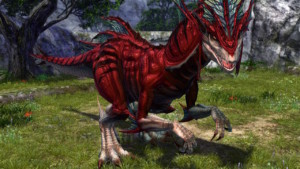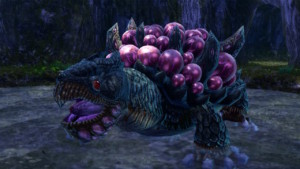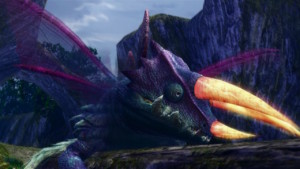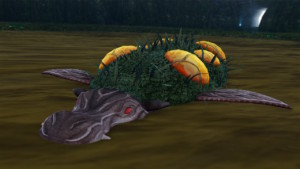 Raiders of the lost RPG series
As well as the standard adventure, from time to time your village will come under attack from hostile creatures. In these moments, a rumbustious little NPC called Little Paro will inform you that a raid is in progress. Aside from a few which are integral to the story, they are in no way compulsory. You can choose to carry on with your quest and simply ignore them.
In raids you are tasked with defending the main gate that separates the coast from castaway village.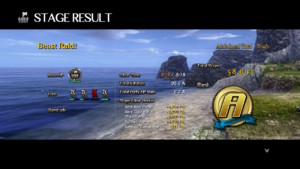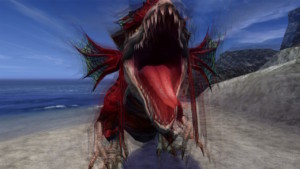 You, along with your companions must fend off 4 waves of enemies before the gate takes maximum amount of damage.
As well as battling creature, you can set up lures which will distract the beasts away from your base, albeit temporary.
Raids offer a nice change of pace from the main quest. They are frantic, nefarious affairs that give you absolutely no quarter.
Collectors edition
Whilst of absolutely no use to readers of this review in the USA, Amazon.co.uk are offering a collectors edition which comes with a few nice collectable items.
YS VIII: Lacrimosa of Dana SWITCH Adventurers Edition includes:
YS VIII: Lacrimosa of Dana for Nintendo SWITCH -Double Sided Isle of Seiren Map.
Mysterious Maiden Dana min-poster.
Three Heroic Collectors Cards -Reversible Cover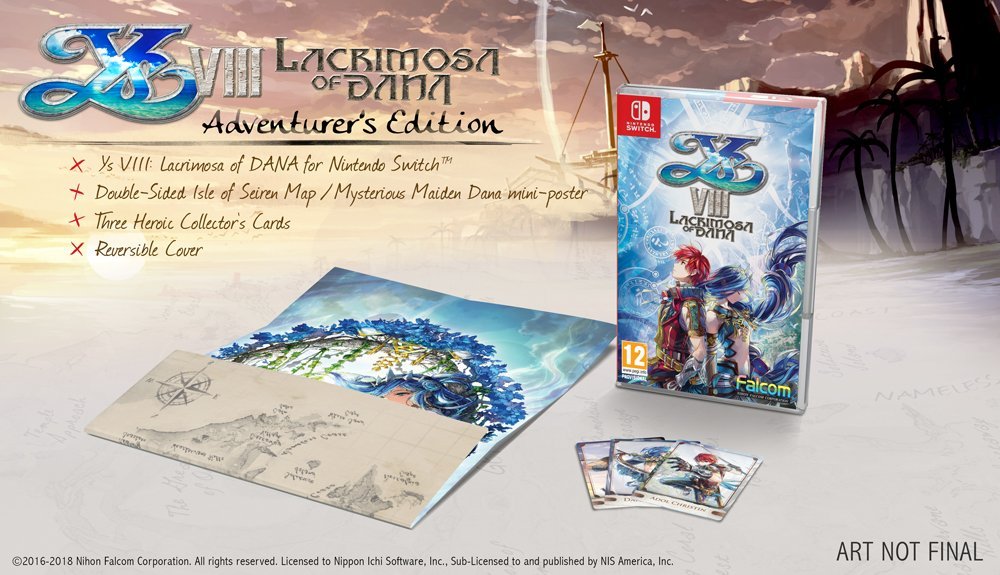 Verdict
Ys VIII is quite simply one of the best JRPGs that I have played, and is certainly one of the best available on the Nintendo Switch. The story is memorable, engaging and utterly charming and the characters, despite their fantasy setting feel relatable to. The presentation of the game is, whilst not the best on the system, very passable. Considering it is a port of a PS Vita game, it's understandable really. For this reason, it looks absolutely gorgeous when played in handheld mode. Despite being an incredibly linear adventure, this title will offer a solid 40 hours of gaming and there is so much to do and see that you will easily hit 70 hours of play time.
TL;DR
Captivating story with a great mix of fantasy, and very human moments. Enrapturing, enchanting score. Very pleasant, albeit unspectacular visuals. Creative creature design, including some truly brilliant boss fights. Eclectic selection of NPC's as well as some truly barmy banter between the core party. Hours upon hours of adventure.
4.5/5



Buy Ys VIII: Lacrimosa of Dana for $59.99

Get the Adventurers edition (UK)

Follow Nihon Falcom Corporation


Follow NIS America