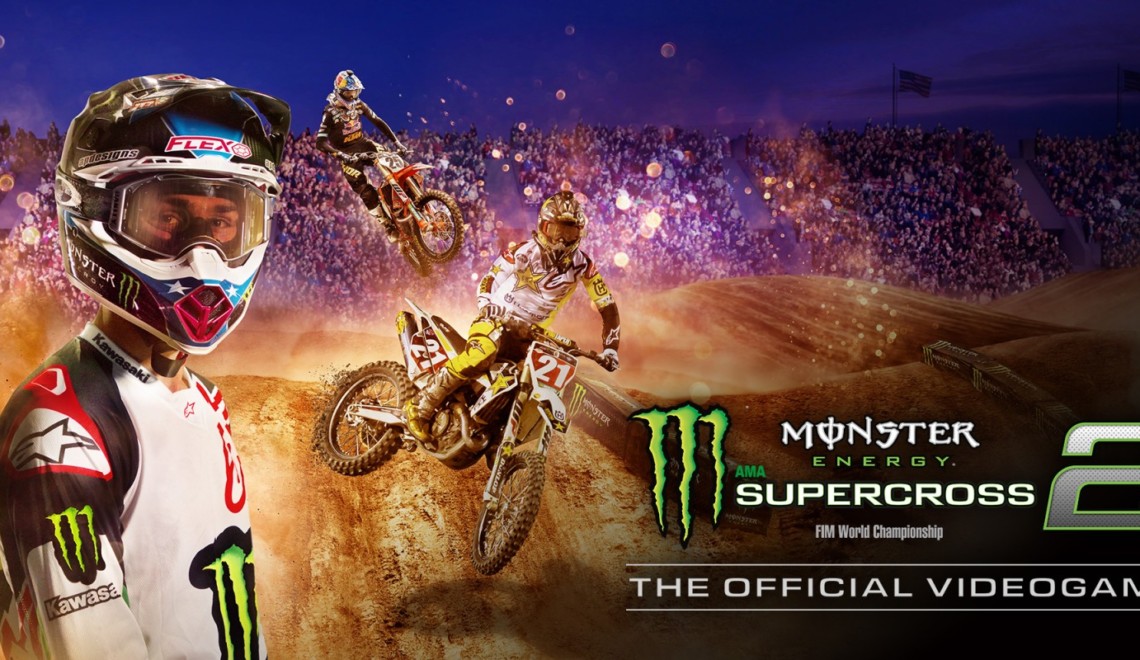 Monster Energy Supercross: The Official Video Game 2
Nintendo Switch
Developed By: Milestone S.r.l
Published By: Milestone
Category: Racing, Sports
Release Date: 08.02.2019
Adult life intervened…
Until adult life intervened and duly informed me my money should be spent elsewhere, my Yamaha YZ125 motocross bike took pride of place in my garage. Many a weekend my Dad and I would venture off in search of the next great track to tear up, with him perched atop his Suzuki RM250. Naturally, as much as adult life tried to stop me, I wasn't willing to give up everything I enjoyed. A relationship with gaming has continued, and will surely stand the test of time.
I hope I'm not alone in living out my lifelong dreams through gaming? Surely? Please? Anyone? Be it guiding the mighty Liverpool to the Champions League Final or beating Lewis Hamilton to the title of Grand Prix Drivers Champion, gaming affords me the opportunity to live out a life I could only hope for. With that in mind, I have always been on the quest for a video game experience where I can thrive on board that Yamaha once again. The PSOne was my console of choice for this, with Jeremy McGrath Supercross and Moto Racer World Tour to name a few. The PS2 brought me the MX series and Freekstyle, before MXGP on the PS3 etc etc. The list goes on, but one thing that remains consistent: Milestone have provided many a racing game experience that I have thoroughly enjoyed.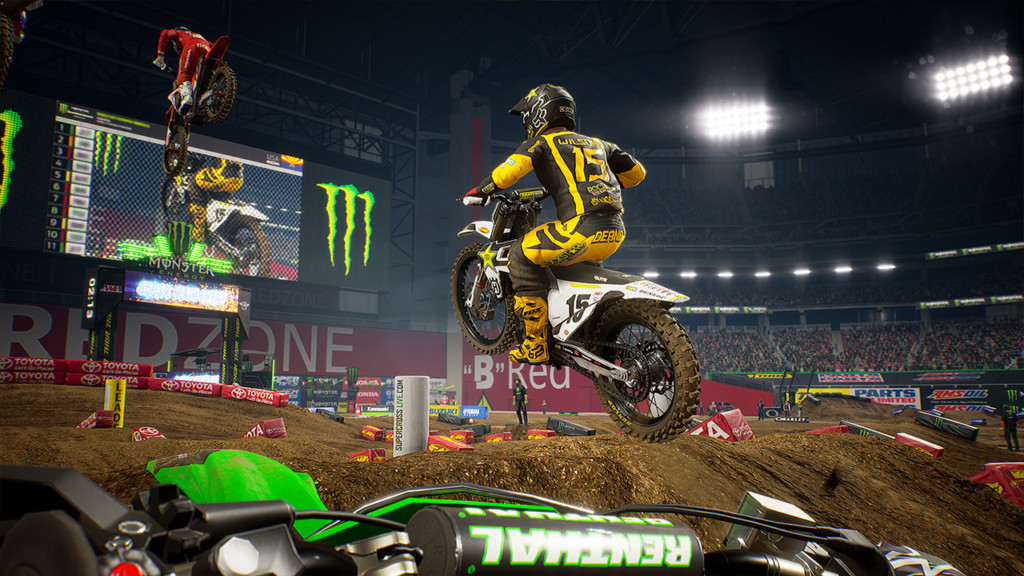 Straight out of the gate!
The latest in a long line of racing games developed by Milestone is 'Monster Energy Supercross – The Official Video Game 2.' This is the aptly named sequel to the original, you guessed it, Monster Energy Supercross – The Official Video Game. Now straight out of the gate, I need to confess that I did not play the original when it released on the Nintendo Switch. The uproar surrounding the lack of online multiplayer and the missing track editor present in the other console versions had left its mark, and I couldn't bring myself to support it. Fast forward just over 12 months to the day of the original, and the second game is released. The question is whether this iteration offers the full experience, or are Nintendo Switch owners at risk of feeling shortchanged once again?
Increased appeal and replayability
It gives me great pleasure to say that this is not the case. Every feature here is present and correct, and has increased both the appeal and replayability of this motocross title. The track editor is on hand, allowing you to create your own tracks to rip up. It's quick, efficient and simple enough to make use of, allowing many a racer to lose hours creating that perfect track to test your mettle. Elsewhere, the 'Compound' makes an appearance: a place to ride freely or put your custom rider's skills to the test, competing against rivals on four different tracks. Learn to control your bike when leaning, starting, braking, cornering and scrubbing.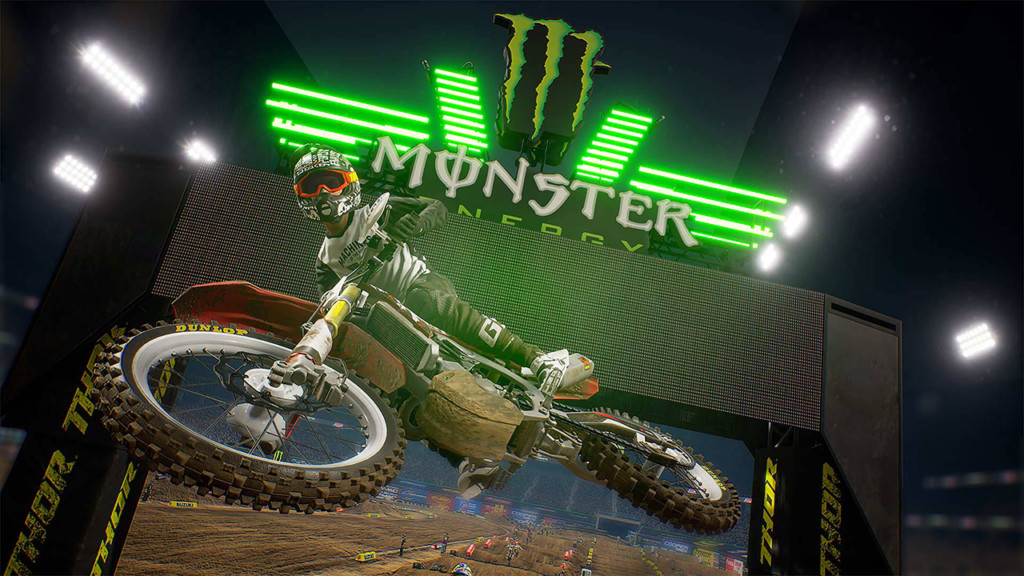 A rather compressive offering
Outside of these two modes, the main offerings are the 'Career' mode and the online multiplayer. The former is rather comprehensive, with over 80 official riders to compete against and an overhauled approach to race weeks. It begins with you setting your schedule for the week ahead, and this may include a promotional event, training, free time or a challenge. Although not as detailed as the career modes available in the likes of FIFA or NBA, it is clear that Milestone are placing more importance on it as each iteration is developed.
To support in providing a career mode experience that is detailed and realistic, the Monster Energy sponsorship has been put to good use. The visuals are great and each race starts with official commentary and fireworks – it feels like quite the spectacle each time you line up to ride. Overall, it has a level of polish to it which, although now an expectation on other consoles, racing titles on the Nintendo Switch have been lacking.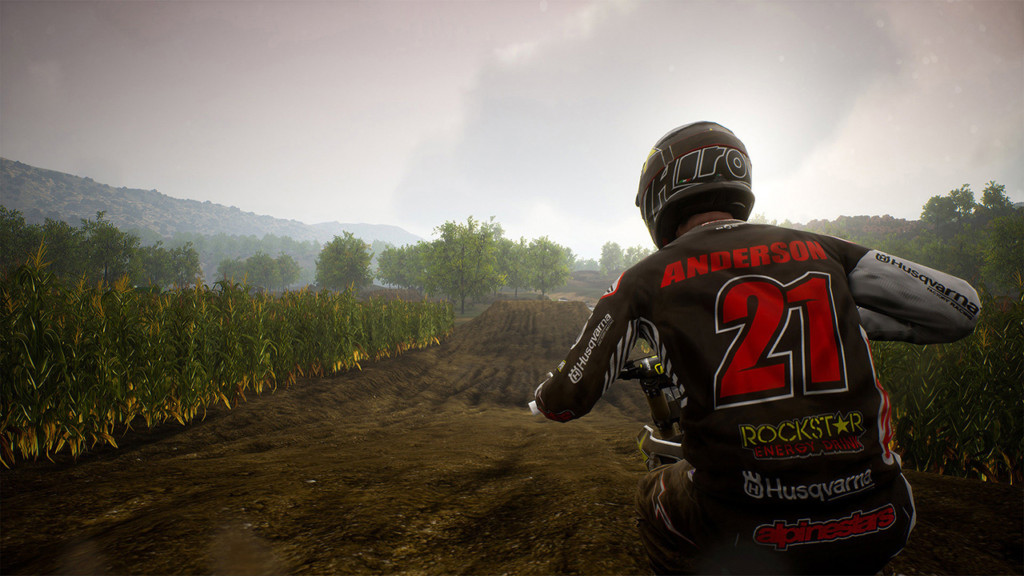 Responsive, intuitive and well-balanced
That level of polish referenced extends beyond just the game modes and how they are visually represented, but is evident in the game mechanics too. True racing simulators have to be built upon realism to have any chance of success, and motocross could represent one of the more challenging to get right. To Milestones credit, Monster Energy Supercross 2 is an excellent motocross simulator – it feels responsive, intuitive and well-balanced. Spending time perfecting your run up to a series of hills is essential, manipulating the bike to make for a smoother landing is often required and taking the outside line to avoid a five bike pile up is rewarding. I often judge the mechanics of a racing game by two key indicators. First of all, does it allow for the modification of the vehicle i.e. suspension, braking etc. Secondly, does said modification make any difference to the ride? Monster Energy Supercross 2 does both, and well!
Much requested after the original failed to do so, Monster Energy Supercross 2 provides a fully-fledged online multiplayer. With up to 8 people able to partake in a race, there is the potential for a great level of replayability. Unfortunately, numerous attempts to find a match ended in failure, and I fear this is representative of how many have either purchased the game or choose to play online – the latter being most probable due to the issues I am about to outline.
Of the races that I was able to compete in, each one was not without its problems. From false starts to lagging opponents and incorrect leaderboards, it was far from the smooth experience I had become accustomed to in single-player. It was almost unplayable, save for the fact that any lag experienced was never felt by your racer – you could just see the other racers stuttering and starting around the track. Hopefully these connectivity issues can be addressed through a patch, as any racing game offering multiplayer does increase its longevity tenfold.
A few of The SwitchEffect team did get together and race, and when it was smooth, it was a great experience. Here's to hoping this becomes more consistent in the future because at present, it isn't a part of the game that I would recommend spending much time with,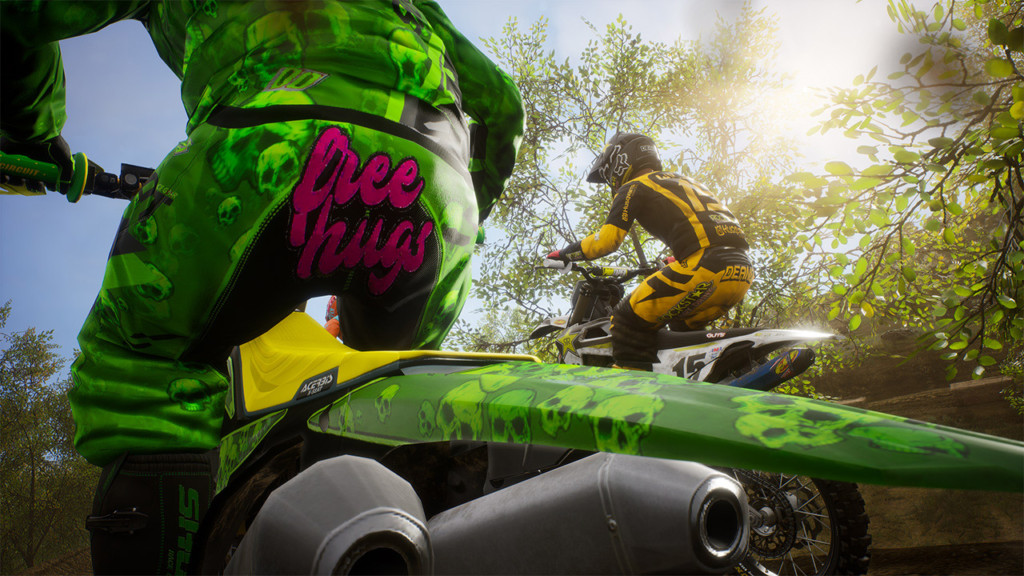 A couple of concessions
To provide the complete racing experience for motocross fans, there are a couple of concessions which would make this great racer even greater. To begin, the inclusion of a dynamic racing line is essential. In a racing simulator that requires constant corrections to stay on course, the racing line available here only served to mug me off! It was a constant reminder that I was not on track and therefore was not going to take the next jump as I should, and offered no way of showing me how best to get back there. By making this responsive to my current trajectory, it would have proved far more useful.
The other issue is when playing the game in handheld. Acknowledging that there would be a visual downgrade when going from docked to handheld, there is still sufficient reason to mention it here. The gameplay becomes blurred at times and fails to capture the allure and beauty that the game can provide on the TV, and this needs to be addressed in order to remove the stigma attached to 'porting' games.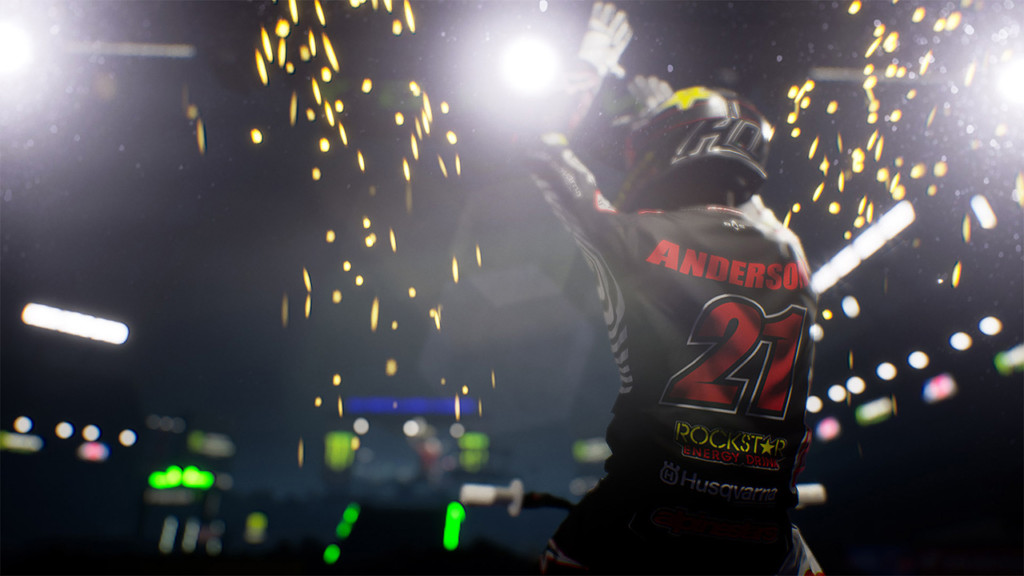 Final words
Recent reviews of racing titles have often left me debating whether I would be happy with the game on a console with a more complete racing title collection. Whilst some currently hold the title of best racer on the Nintendo Switch, it feels as if it wouldn't take much to knock them from their perch. For Monster Energy Supercross 2, this is not the case. It is as complete an experience as you would get on other consoles, and just goes to show what can be achieved. Handheld visual downgrades and sub-par multiplayer aside, I thoroughly enjoyed my time with the game and highly recommend it to motocross or racing fans alike. Now, forgive me, but the roar of both my Yamaha and the fans calling my name are proving too difficult to ignore!
4 out of 5





Buy Monster Energy Supercross – The Official Video Game 2
$59.99

You can also purchase a physical copy of Monster Energy Supercross – The Official Video Game 2 at all your favourite retailers for an RRP of $59.99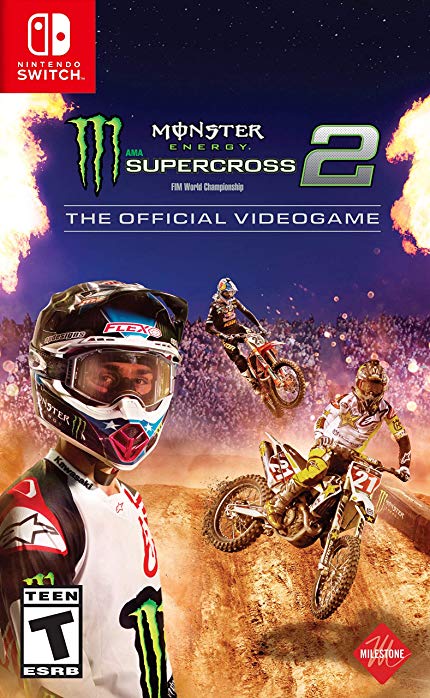 Follow the publishers, Milestone, for the latest updates
Check out the website!