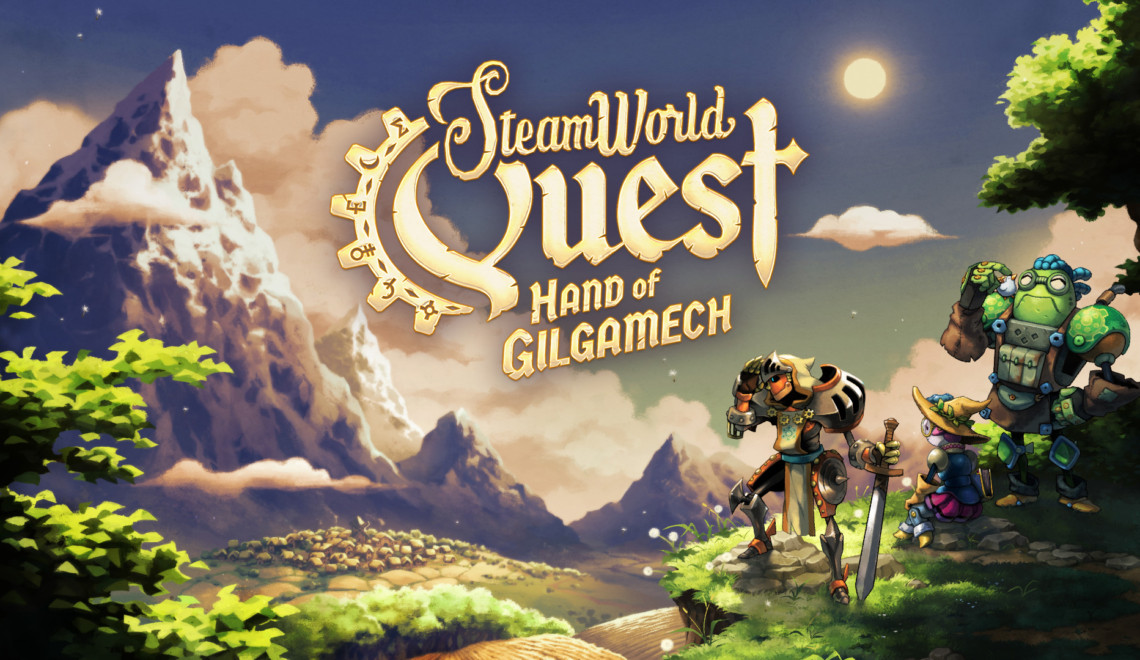 Image & Form's anticipated card-based RPG is almost here
SteamWorld Quest: Hand of Gilgamech was a surprise new addition to the excellent SteamWorld series when it was announced by developer Image & Form, and new indie super publisher Thunderful, in the Nintendo January direct. Originally announced without a release window, this latest announcement has come as a pleasant surprise.
SteamWorld Quest launches as a timed exclusive on Nintendo Switch eshop on April 25 for $24.99 / €24.99 / £22.49. A physical release is confirmed to be in the works, but no release date has been announced yet for this.
The game features a new cast of lovable robots as your heroes, but this time in a new fantasy-themed realm. This is a card-based RPG with over 100 cards available to build your deck and use for attack and defense in turn-based battles.
Swedish developer Image & Form have listened to fan requests for an RPG in the SteamWorld universe, with this their first RPG. SteamWorld games have already tackled the tower defense genre with SteamWorld Tower Defense, turn-based strategy with the excellent SteamWorld Heist and metroidvania with the beloved SteamWorld Dig 1 and 2, so there is much anticipation towards this latest release.
April 25 can't come soon enough for SteamWorld fans when SteamWorld: Hand of Gilgamech launches first on Nintendo Switch.