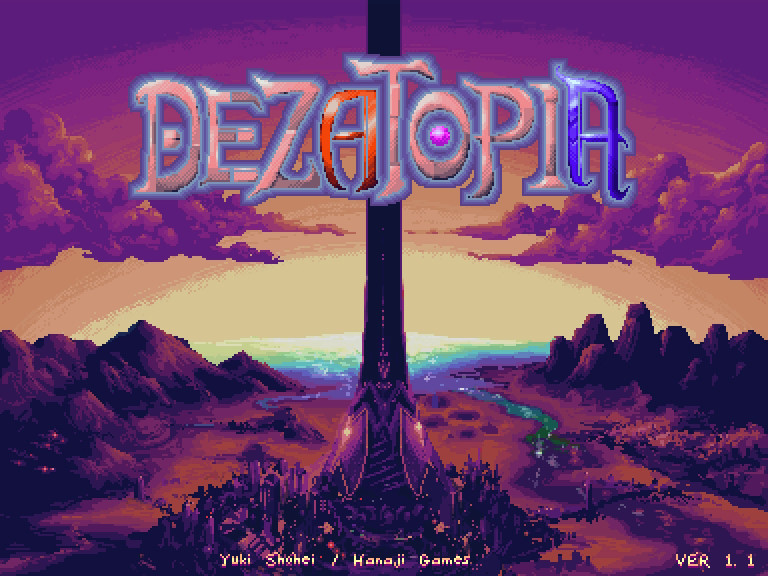 2020 may have started off a little slowly, but in the last few days we've seen the announcements really ramp things up with a number of confirmations making the immediate future suddenly start looking packed with goodness. Of course, there were also releases to enjoy this month and to find out everything the shortest month of the year had in store, read on!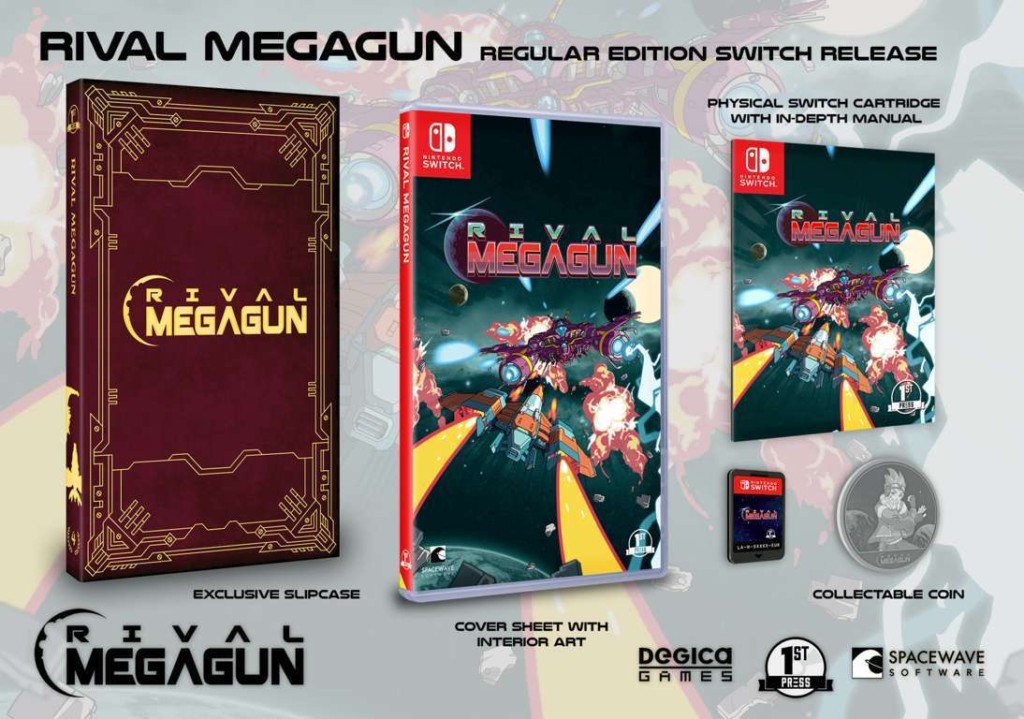 Rival Megagun – First Press Games had already made Rival Megagun, a PvP vert that launched last year, part of one of their triple sets, but on the 7th they made it available as a standalone title. This physical edition is expected to ship in June and both a regular and a limited edition are available.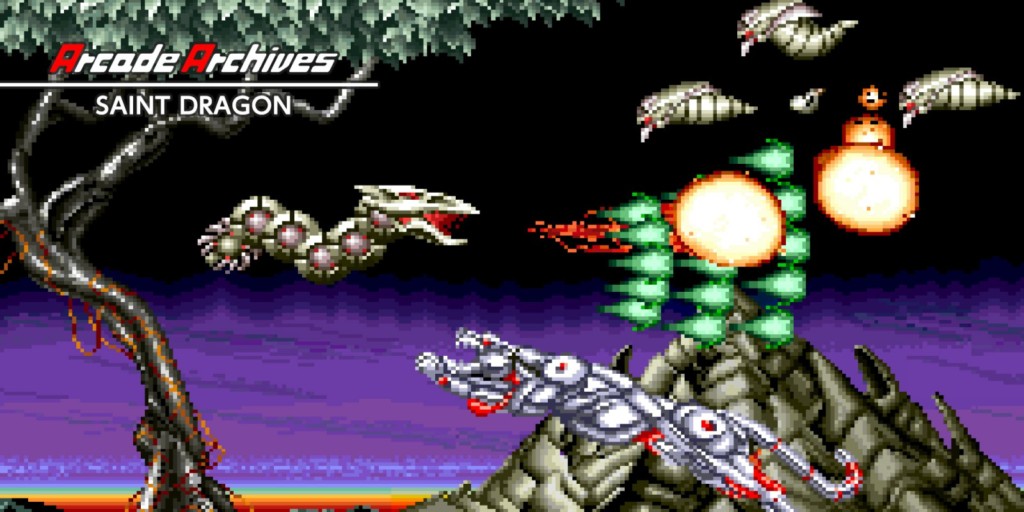 Saint Dragon – Originally released by Jaleco way back in 1989, Arcade Archives brought Saint Dragon to the eShop on the 6th. This one has a very unique mechanic whereby you control a huge robotic dragon, whose long body can be used to protect its vulnerable hitbox, a great strategic advantage as you try to beat back the hordes of enemy mechs.

ACA – Speaking of Arcade Archives, on the 7th the company on a mission to port everything to Switch announced Flak Attack and Formation Z will be heading our way in the near future. On top of that, Gemini Wing ought to be making the jump too, provided ACA can sort out the license.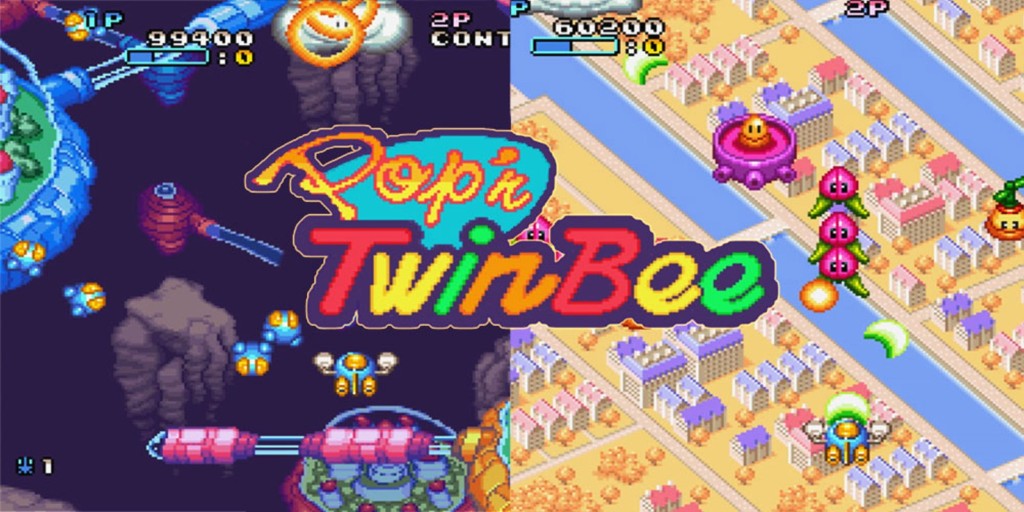 Pop'n TwinBee – What a time to be alive for fans of Konami's TwinBee series. Last month we saw Detana!! Twinbee drop on the Japanese eShop, and then on the 19th of this month Pop'n TwinBee arrived on Nintendo Switch Online as part of the free SNES games lineup available to subscribers.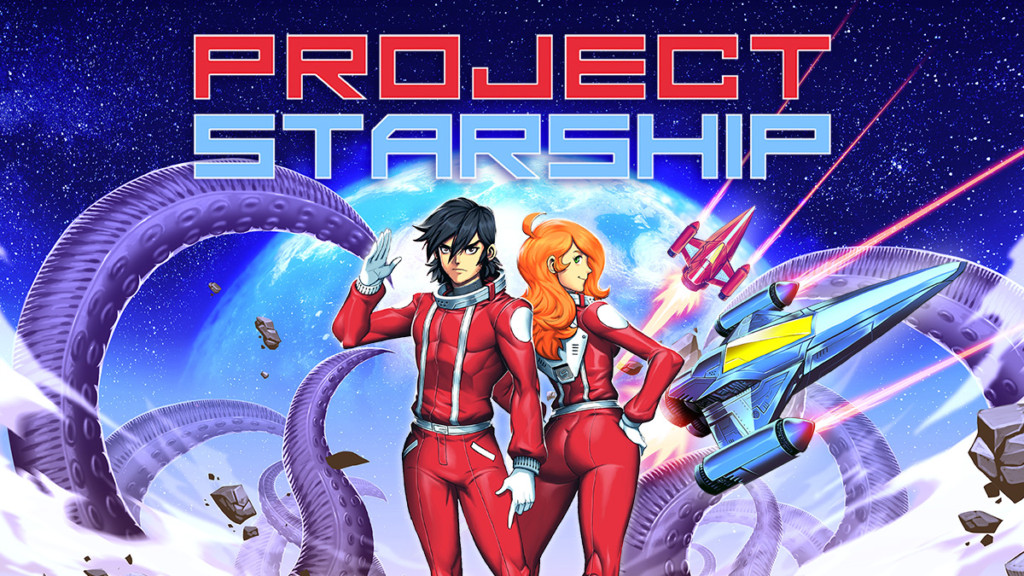 Project Starship – Eastasiasoft haven't been shy in bringing shmups to Switch and on the 14th they dropped yet another. Project Starship is a vertizontal bullethell with random elements. The game may look like it has a budget feel at first glance, but that's part of its appeal and Panda Indie Studio have embraced a kind of sci-fi B-movie feeling, creating in the process a fun and engaging experience that's well worth a punt at such a low price.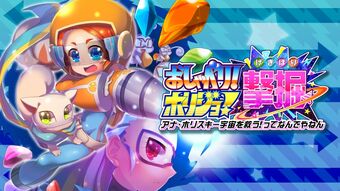 Oshaberi! Horijo! Gekihori – Last year Japanese developer Clouds Play brought their easy to remember hori Oshaberi! Horijo! Gekihori to the eShop. Its bright colours and childish themes belied a less than forgiving core and, after proving quite the success, fans wanted more. To that end, the developers started a Kickstarter for some DLC and within mere days it had met its target. Look out for new content featuring gameplay involving the villain of the original piece this summer.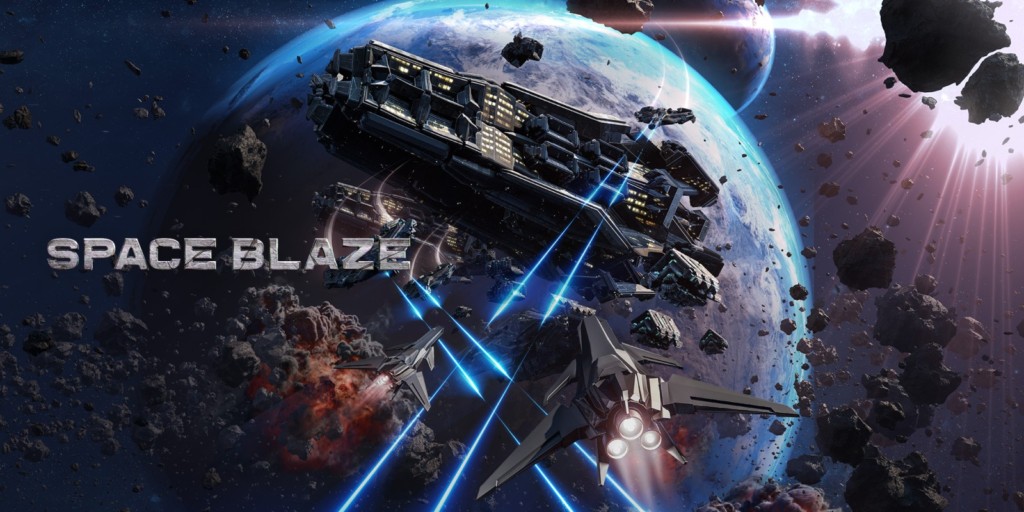 Space Blaze – Not many have experienced Space Blaze because, to be quite frank, it looks awful. That hasn't stopped it receiving a physical release, though. A US release has been mooted, but if you're desperate for a dose of clunky, ugly euroshmup action right now, German retailer Saturn are apparently offering copies for sale.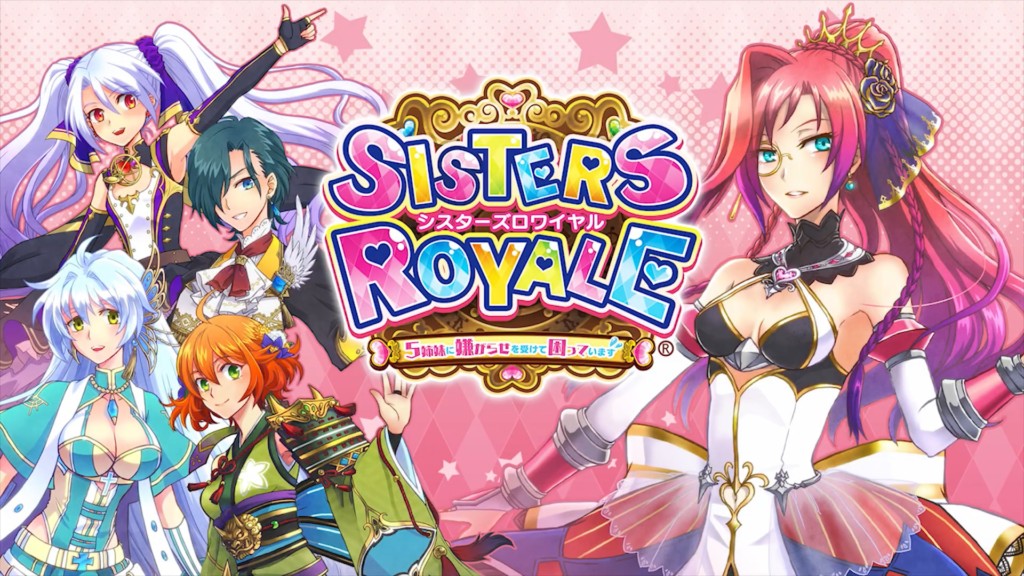 Sisters Royale – More physical news as Strictly Limited Games put Alpha Systems' (of Shikigami no Shiro fame) vert up for pre-order on the 23rd. The initial batch sold out within hours but there are still copies available of both the regular and limited editions at the time of writing.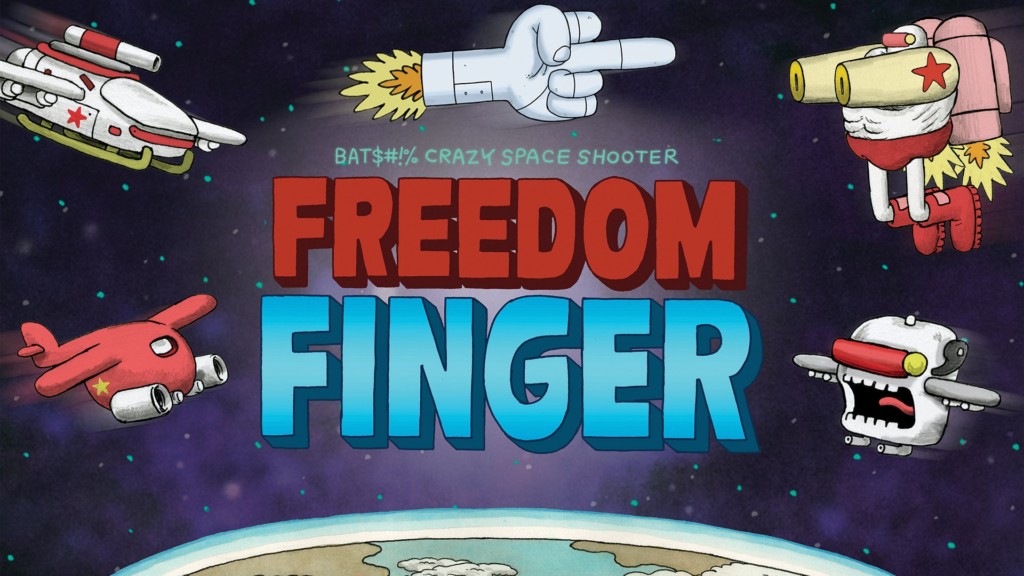 Freedom Finger – Super Rare Games went all out this month, announcing a grand total of seven new physical releases coming to Switch. One of those is Wide Right Games foul mouthed and freakishly fun hori Freedom Finger. Featuring a stellar voice cast and a unique hand drawn art style, this is one that truly deserves a physical release and we're sure there will be no shortage of takers when this one goes up for pre-order later in the year.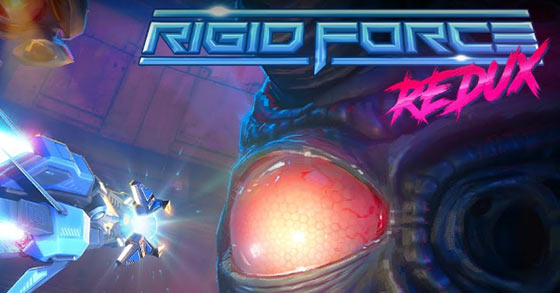 Rigid Force Redux – Head Up Games announced on the 26th that they would be bringing euroshmuppy hori Rigid Force Redux to Switch later this year. Rigid Force Alpha is already available on Steam and has mostly positive reviews. This Redux edition for Switch doesn't appear to have any major additions in the form of new stages or ships, but the developers have said they've made improvements to that initial release.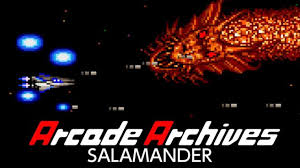 Salamander – Arcade Archives again, this time with a release of classic hori Salamander on the 27th. This one is actually already available as part of the Konami Arcade Collection, but for those who don't own that, this is a real part of arcade history.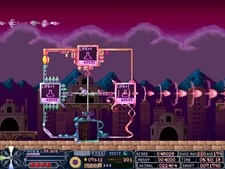 Dezatopia – As you can see, we've been seeing a lot of old re-releases this month with news about newer releases mostly confined to physical announcements or updates. Hanaji Games changed all that on the 27th, however, by finally dropping a release date for their multi-directional hori Dezatopia. The game will hit the Japanese eShop on the 19th of March, and don't let the lack of major coverage this one's been receiving deceive you: this has been racking up some very positive reviews over on Steam and is going to be arguably the most significant shmup release on Switch in Q1 2020.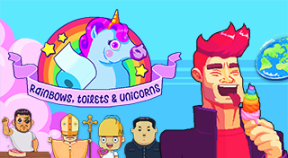 Rainbows, Toilets & Unicorns – Fantastico Studios first mentioned their zany looking vert Rainbows, Toilets & Unicorns would be coming very soon last year, but since then it's been radio silence. Then, on the last day of this month they hit us up with a date, confirming that we will be blasting off on our flying toilets on the 13th of March.
So, after a rare lull in January, it's back to full steam ahead in February. Lots of announcements, lots of games, lots of physicals and March already loaded with a minimum of four shmups coming our way, and who knows what else still to come.