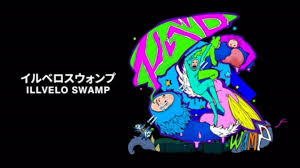 Contrary to what you might be thinking if you're looking at Nintendo focused social media today (3rd Sept), Mario is not the only game on Switch at the moment (although the idea of a Mario Galaxy themed shmup definitely ought to be whispered in the ear of a decision maker in Kyoto) and last month saw the regular stream of shmups making their way to Nintendo's versatile platform. What shmups, you ask? Well, read on: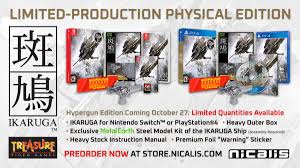 Ikaruga – A physical of 'The Greatest Shmup Evaaa' TM was announced a long time back, but this month finally saw some concrete movement. First, Nicalis' Japanese arm Pikii put a special edition with a nice looking model ship up for preorder with Nicalis themselves following suit later in the month. Currently, the only option appears to be this limited edition release, but with a drop-down option for a 'no bonus' edition also being present, it's a little hard to tell exactly what's going on. If you're after that limited edition with model, however, there will be no dilemma, and you can order the game from Nicalis's site today.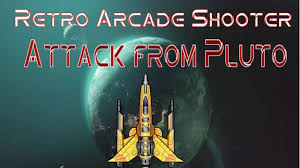 Attack from Pluto – Coming from the imaginatively titled Digital Game Group, Attack from Pluto was surprise dropped on the eShop on the 13th. Featuring three games in one and random enemies, this one promises to return players to the classic days or arcade games. We'll leave you to judge whether it does so successfully.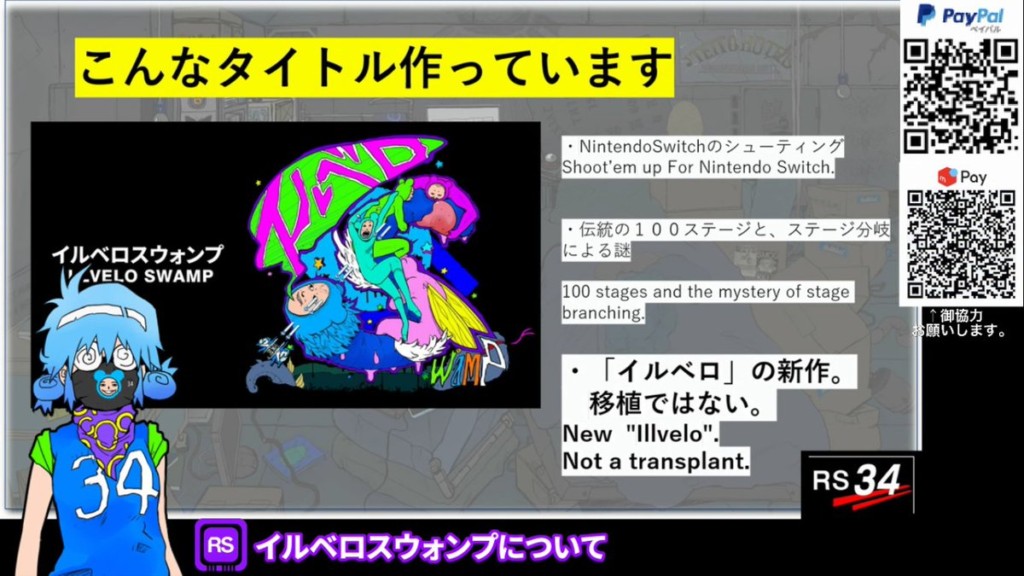 Illvelo Swamp – RS34, developer of Radirgy Swag, hosted an online event on the 15th promising more information about their upcoming project Illvelo S. While most had speculated this would be a port of a previous Illvelo game, at the event it was, in fact, revealed to be a new, 100-stage, branching path title with the S standing for Swamp. No solid release date was given, but the game was confirmed to be coming, exclusively it seems, to the Switch.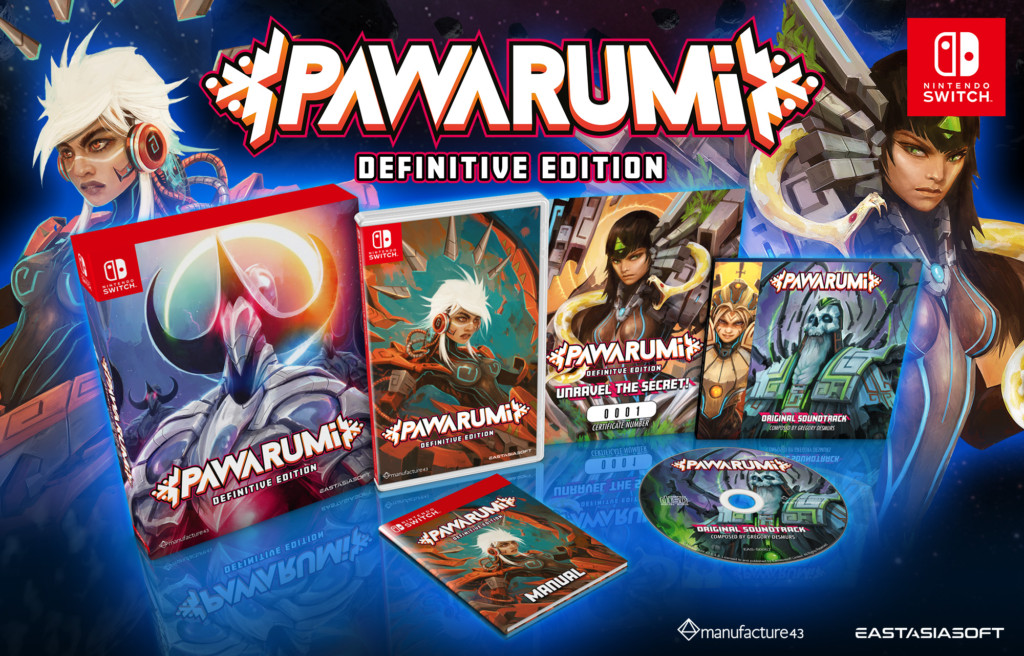 Pawarumi – Physicalphiles will have been watching on with green eyes over the last few months as collectors for other platforms got their mitts on physical copies of Manufacturer 43's Neo-Aztec themed Pawarumi. On the 17th, however, green eyes became smiling eyes as Eastasiasoft put a Switch edition up for pre-order. This edition will come with the recent additions and 60fps patch included all on-cart.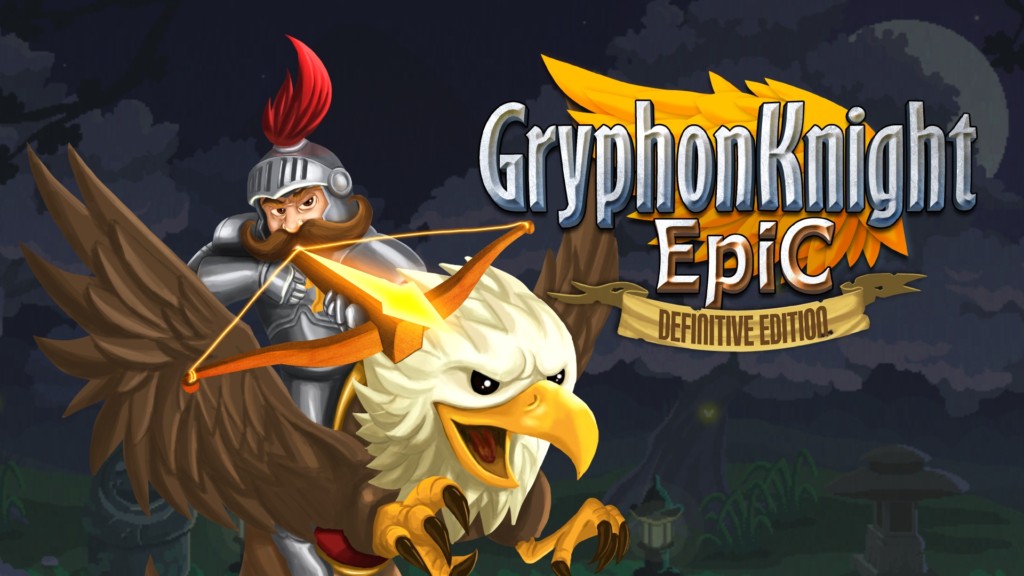 Gryphon Knight Epic – A second surprise drop this month came in the form of Gryphon Knight Epic: Definitive Edition from Brazilian developers Cyber Rhino Studios. Featuring a new stage, new bosses and added couch co-op two-player, this hori sees you piloting a knight on (in case you hadn't guessed from the title) a gryphon through some very attractive fantasy medieval stages and hit the eShop on the 20th.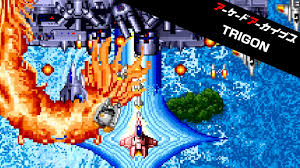 Trigon / Lightning Fighters – Quiet month from ACA this month, but what they lacked in quantity they more than made up for in quality by releasing this previously arcade only 1990 Konami vert. Including both N.American and Japanese releases of the game (differences between the two are actually quite significant in this case), Trigon arrived on the 20th and is, arguably, one of ACA's most significant releases to date.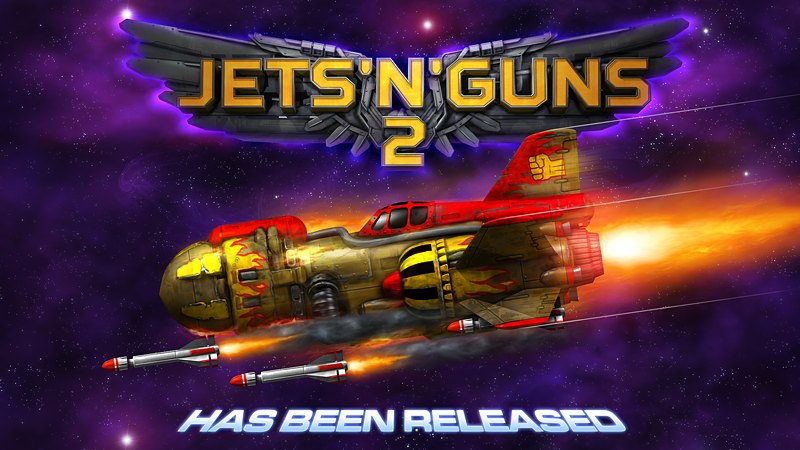 Jets 'N' Guns 2 – Jets 'N' Guns shot on to Switch earlier this year and on the 26th it was joined by its sequel. These horis from Rake in Grass feature huge numbers of stages and customisation, and story based gameplay drawing inspiration from European shmups of the Amiga days.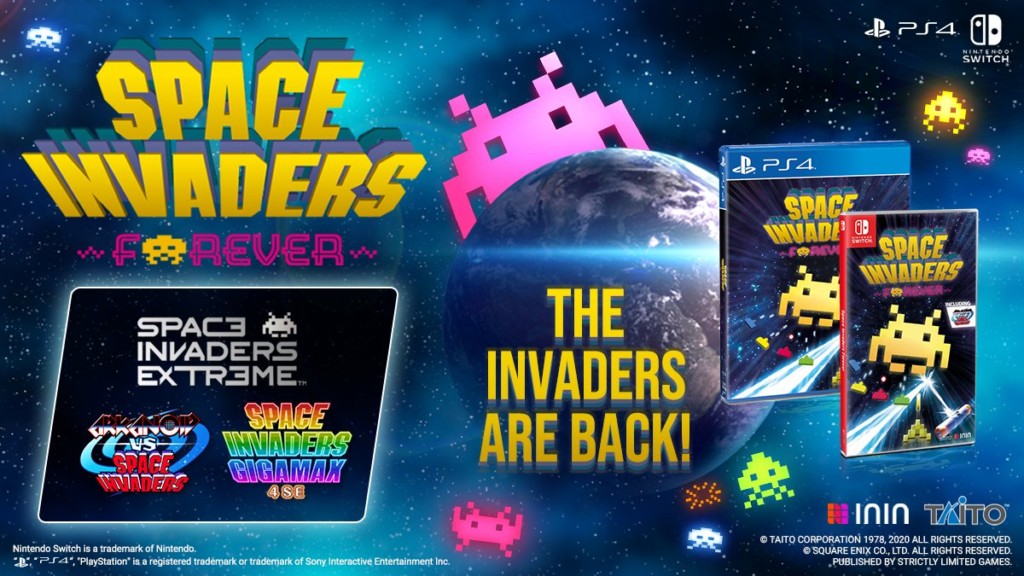 Space Invaders Forever – Following on from the already released Space Invaders Invincible Collection, on the 27th Taito announced a new collection consisting of Space Invaders Extreme, Space Invaders Gigamax 4 SE and Araknoid vs. Space Invaders will also be coming to Swich this year both digitally and in a physical edition. You may think the Invincible Collection would have satisfied most fans' Space Invaders needs, but given that the original famously caused a shortage of 100 yen coins in Japan upon release, Taito seem seem to be banking on there remaining a few arcade addicts for whom enough will never be enough.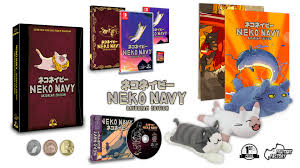 Neko Navy – Great month for physicalphiles and the announcement by First Press Games that Neko Navy would be their next release was a real nice way to round out the month. Fruitbat Factory's hori sees you take control of one of 6 cat – or cat-related – characters on a quest to catch the mythical Tsuchinoko. There will be standard editions available alongside special editions that come with plushies of the fearless felines, but don't let the cutsey style fool you – this game is a bullet hell that means business and, if you haven't already picked up the digital, the physical pre-order went live on the 27th and is well-worth clawing up.
So, quite a few surprise releases and a fantastic month for collectors. September sees the Tokyo Game Show take place, an event that's usually good for a shmup announcement or two and it was at the 2019 edition that Cave announced console ports of Deathsmiles I and II, since when there's been total radio silence. Dare we hope for updates on these? Of course we dare, but whatever transpires, we'll be sure to let you know on this page next month.
List of Upcoming Shmups on Nintendo Switch:
Gemini Wing – Raiden – Octonaut – Hyper Gods – Squadron 51 – Mech Ritz: Steel Rondo – Illvelo Swamp – Darius Cozmic Revelation – Proto Corgi – Project Starship X – Twin Cobra – Truxton II – Flying Shark – Graze Counter – Cotton Reboot – R-Type Final 2 – Horgihugh – Full Blast 2 – Dark Gravity – Andros Dunos 2 – Crimzon Clover – Space Invaders Forever