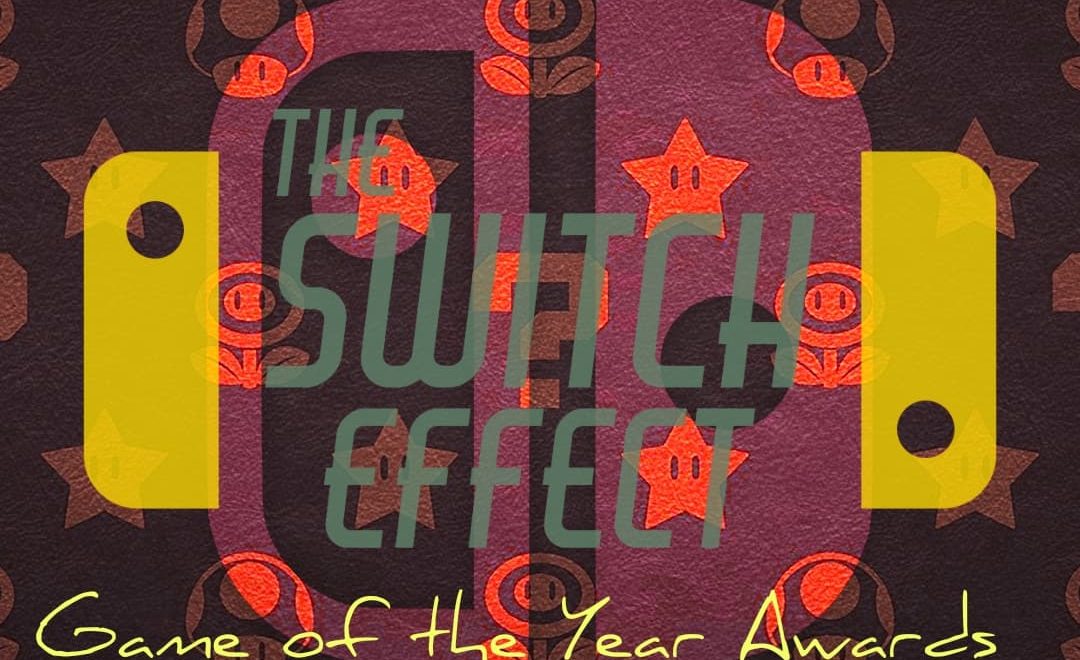 It's that time of year again, the time of the year where websites will all gather around and make the same lists, with the same AAA games. Luckily, with the Switch missing out on the gigantic award bait games you'll usually see, it gives a bit more variety to what comes up on these lists for sites like ours. With so many games coming out on the Switch, big and small, it creates a diversity in games that guarantees that you're going to find something you love in any which genre. Now, it would be easy to just list what games scored highest, but it's much more personal when you have everyone's own choices. Not only will everyone's favorite/top game of the year be displayed, but their top games in a variety of genres. There's not really a unanimous opinion for majority of these, and that's fantastic. –
Best Action Game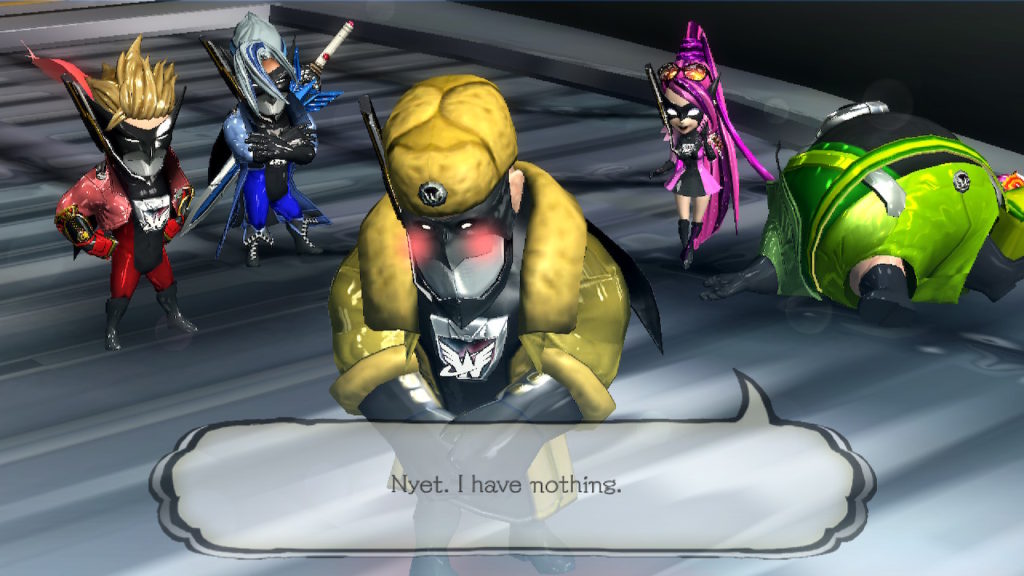 Nic - The Wonderful 101 Remastered
Brett - Hades
John - Ruiner
Lonnie - Gonner2
Euan - SuperEpic: The Entertainment Wars
Brian - Hades
From Nic on The Wonderful 101 Remastered: Criminally slept on on the WiiU, The Wonderful 101 was a fantastic action game by Hideki Kamiya. While it had to many an impossibly steep learning curve, once you got over the hurdle, you were greeted with open arms by a wonderfully deep game. As a fan of Super Sentai (Power Rangers in the west), it felt like such a love letter to the series.
–
From John on Ruiner: This has actually been a good year for cyberpunk games – as long as they don't have the world "cyberpunk" in their title, that is – and Ruiner is near the top of the list in terms of quality. A twin-stick action game with an absolutely killer soundtrack, Ruiner is an engaging mix of challenging, adrenaline-pumping action sequences tempered with chill city-exploration intermissions. Throw in an extensively customizable skill tree that allows you to explore multiple playstyles, and you've got a game that proves you don't need a bloated budget to make compelling cyberpunk action experience.
Best Shooter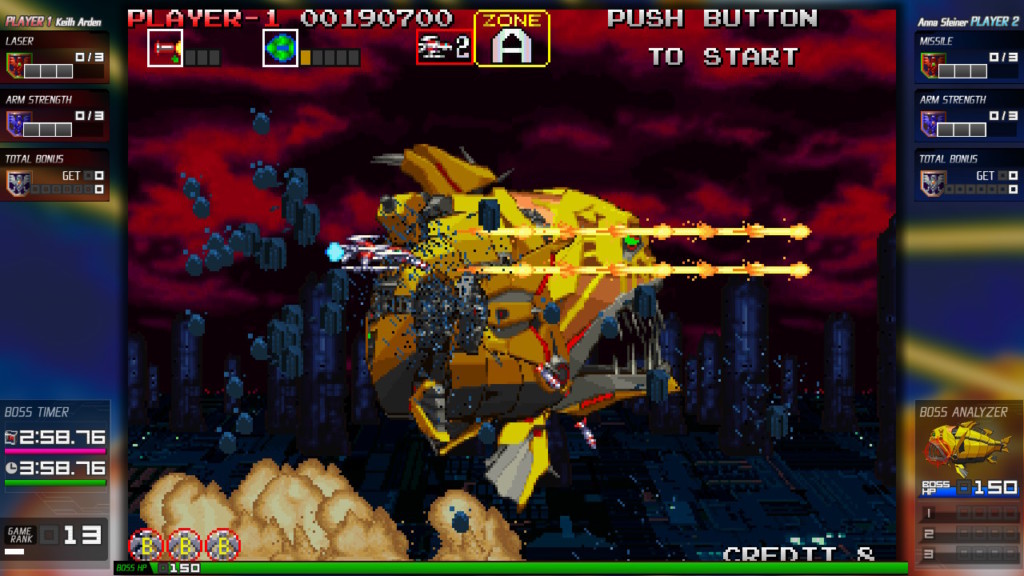 Nic - Darius Cozmic Collection 
Brett - Metro Collection
Lonnie - Doom 64
From Nic on Darius Cozmic Collection: Does a collection of old shoot-em-up games from the arcade really count? When it's one of the most indepth, detailed collections of old shoot-em-ups from the arcade, it should. M2 lately has really shown the world how much they respect the genre, especially with the widgets they have for the games, displaying even the most minute details.
–
From Brett on Metro collection: Sure it's a port but it's a darn good one in my opinion, and with two good games in one package it's hard not to choose for best shooter of the year.
Best Fighter/BeatEmUp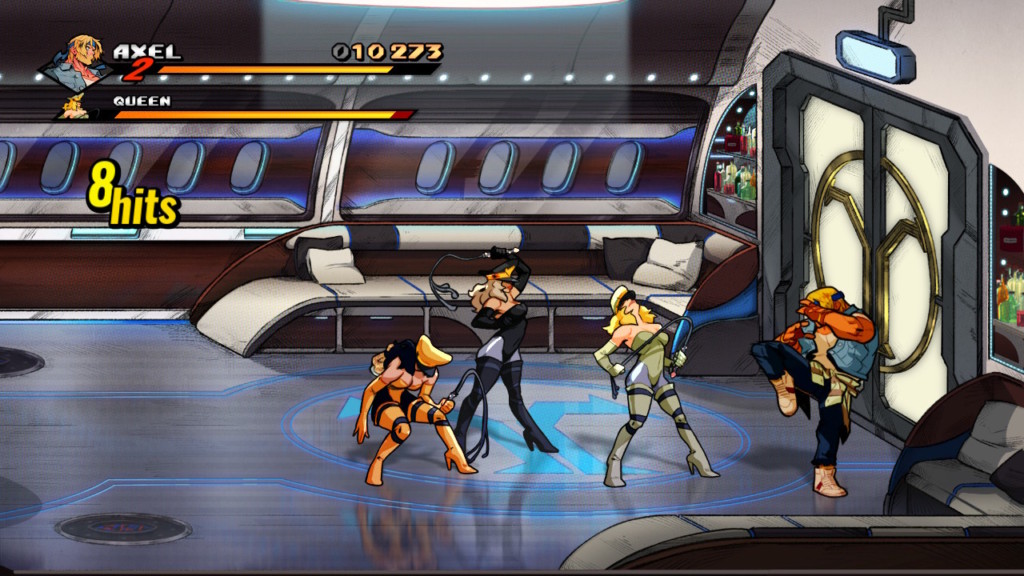 Nic- Samurai Shodown Neo Geo Collection
Allan - Streets of Rage 4
Brett - Streets of Rage 4
John - Streets of Rage 4
Lonnie - My Hero Ones Justice 2

From Nic on Samurai Shodown Neo Geo Collection: Digital Eclipse has proven their commitment to preserving the history of games, from their archival material and footnotes in their collections. As someone passionate about these thing, their collections are invaluable.
From Brett on Streets of Rage 4: After an extremely long hiatus this series has risen once again to the top of the beat em up alter. It retains most of the things that made the series wonderful and elevates them. You'd be hard pressed to find a game to rival it in this space. The music and visuals are incredible and it's once again cemented the Streets of Rage series in my heart.
–
From John on Streets of Rage 4: It's like the Genesis never left.
Best Adventure Game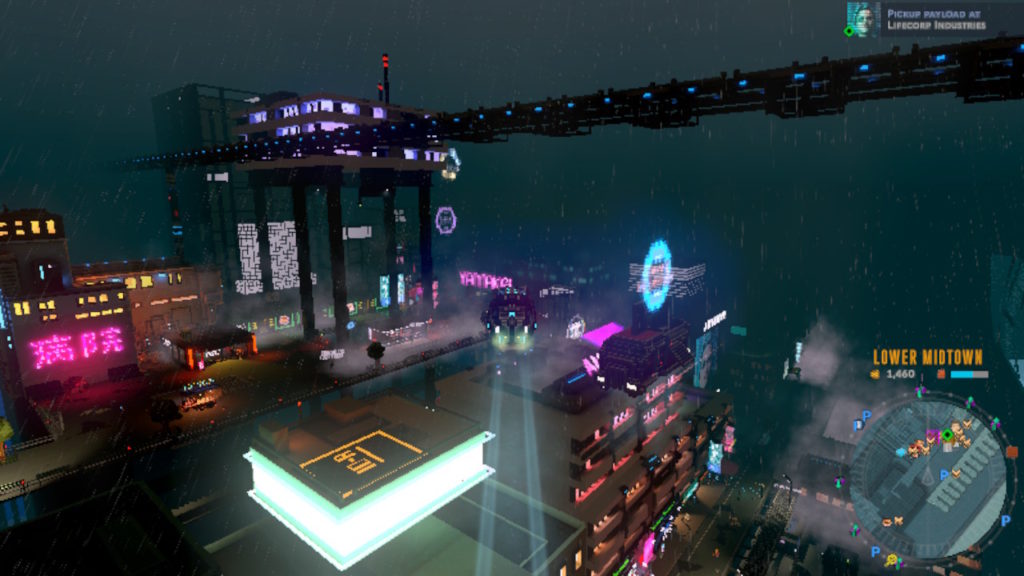 Nic - Sam and Max Save the World Remastered
Brett - AfterParty
John - Cloudpunk
Lonnie - Kentucky Route Zero
Euan - Knights and Bikes
From Nic on Sam and Max Save the World Remastered: Crazy Rabbit and policeman Dog funny.
–
From Brett on Afterparty: I may not have played a ton of adventure games this year, but Afterparty was one I was not about to miss. It has a genuinely funny and unique story with a beautiful presentation.
–
From John on Cloudpunk: Exhibit B in the case for 2020 actually being a good year for cyberpunk games, Cloudpunk is a compelling story-based adventure that sees players take the role of a delivery driver in a dystopian future city. It addresses depressingly timely issues of economic disparities and dwindling employment opportunities that came to a head over the last year. And, perhaps even more impressive than its narrative relevance, it made me appreciate voxel graphics.
Best RPG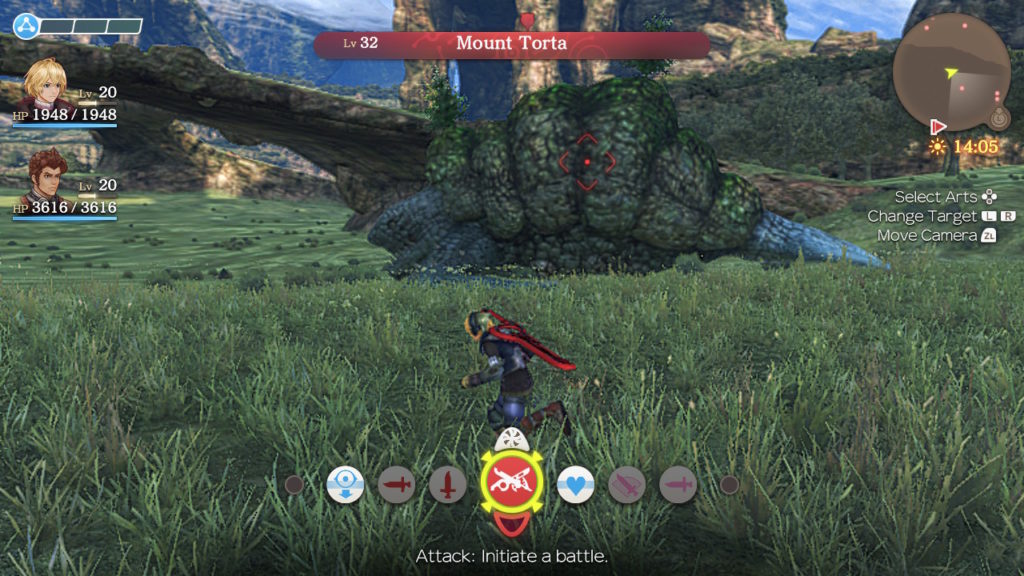 Nic - Moon
Brett - Xenoblade Chronicles Definitive Edition
John - Xenoblade Chronicles Definitive Edition
Lonnie - Trials of Mana
Euan - Collection of Mana
From Nic on Moon: In their time, Love de Lic, a studio made from ex-Squaresoft employees who worked on Super Mario RPG was unfortunately overshadowed by other studios of the time. They may have branched off into many other, equally unique studios in recent times, but their original handful of games had this allure of being stuck in Japan and not published by a bigger publisher. Moon after over two decades finally was translated and brought over with it's Switch port, a monumental occasion. A standard RPG this is not, but that's what makes it so appealing.
From Brett on Xenoblade Chronicles Definitive Edition: Everyone knows what this is and it's an amazing port that just so happens to be one of the best rpg experiences of the year. If you didn't make it to this last gen your in for an amazing treat.
–
John on Xenoblade Chronicles Definitive Edition: Taking one of the greatest RPGs of the last twenty years and adding an expansive, compelling epilogue is a fantastic formula for a good release. I kind of hate to vote for a remaster as the best RPG of the year, but honestly the Switch didn't really have many standouts in this category in 2020. I'm crossing my fingers for Bravely Default II remedying that next year.
Best Strategy Game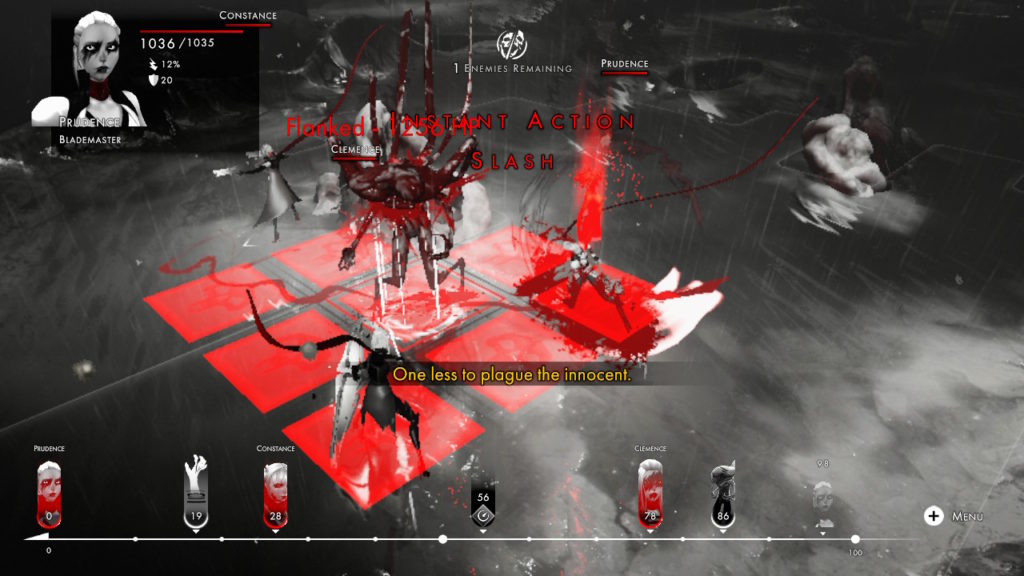 Nic -  Pikmin 3 Deluxe
Brett - Star Renegades 
John - Othercide
Lonnie - Jurassic World Evolution
From Nic on Pikmin 3 Deluxe: The best fruit I have ever seen in a videogame. Doesn't help it's more in line with the original game.
From John on Othercide: It may take a few missions to get going, but Othercide offers a deep, challenging, and strategic roguelike experience that only grows in all three of those aspects the more times you lose – and you'll lose a lot. Its story plays with compelling themes of death, resurrection, and duty which pair well with its stark, noir-inspired black, white, and red color scheme. Its resurrection mechanic is an original take on the turn-based strategy RPG, which, paired with its high level of challenge, makes for an overall engrossing experience.
Best Indie Game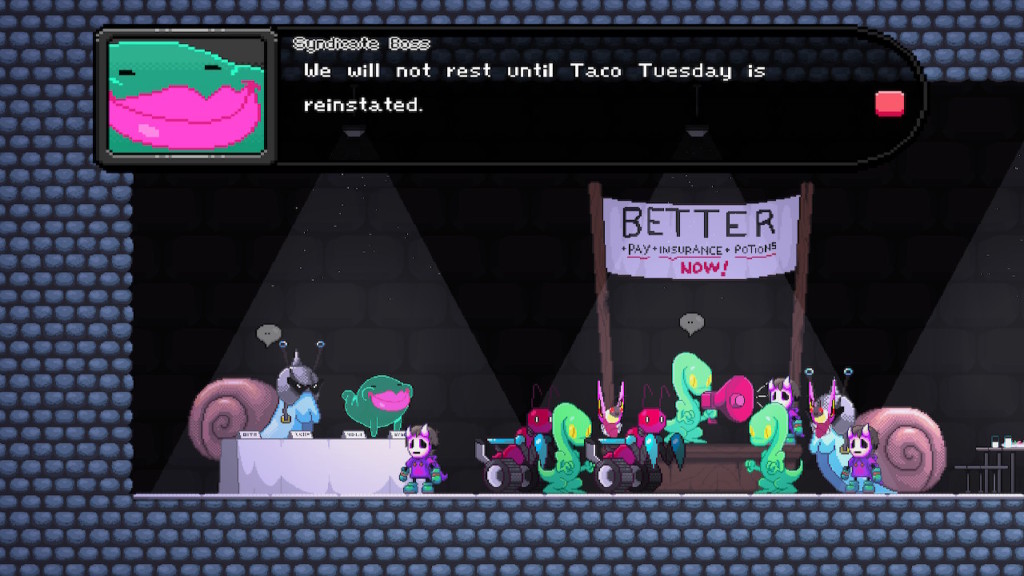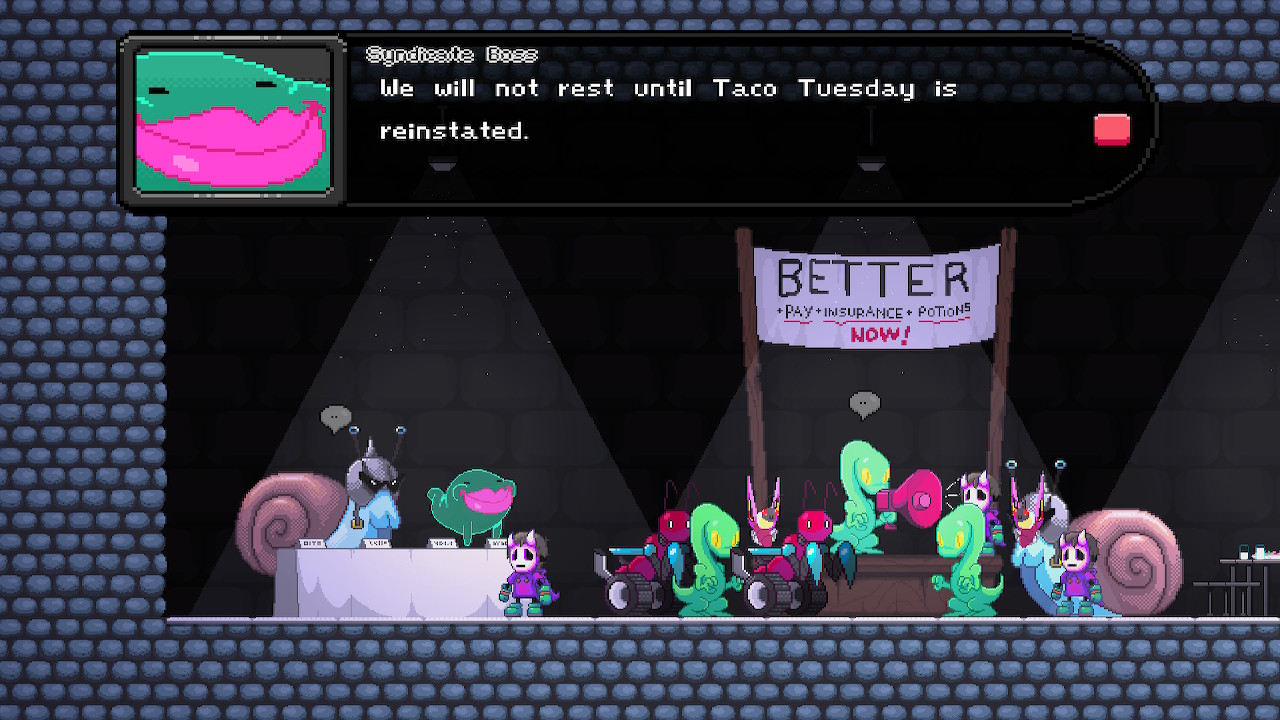 Nic - Hades
Allan - Underhero
Brett - Hades
John - 9th Dawn III Shadow of Erthil
Lonnie - West of Dead
Euan - Lonely Mountains: Downhill
Brian - Hades
From Nic on Hades: I love action games. I love most roguelikes. Seeing them combined in such a great manner, with such a great artstyle and fantastic music made this a must play for me. Also Dusa is best girl.
From John on 9th Dawn III Shadow of Erthil: ONE GUY made a game that rivals an Elder Scrolls entry in terms of the breadth of skills, activities, and explorable locations. OK, 9th Dawn III doesn't match an ES game's visuals, but its pixel graphics certainly don't do anything to detract from Tom from Valorware's epic feat of making this game all by his lonesome.
Best Puzzle Game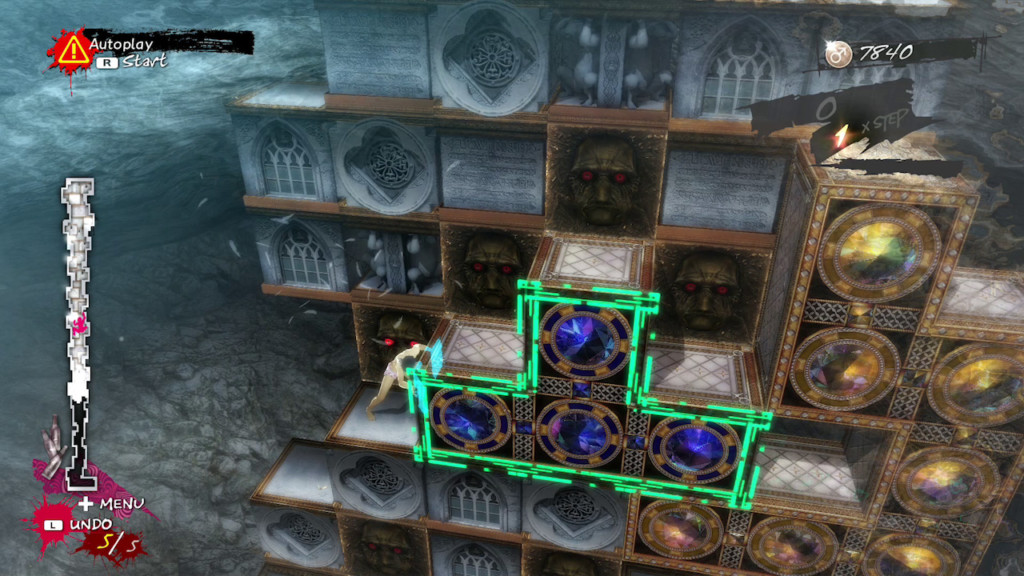 Nic - Mr Driller Drill Land
Brett - Catherine Full Body
John - Bubble Bobble 4 Friends
Lonnie - Murder By Numbers 
Euan - Stories Untold
From Nic on Mr Driller Drill Land: One of the best, if not *the* best Mr Driller game. Unfortunately, upon it's initial release, it stayed in Japan, but no longer. Namco lately has been really good no getting their games that generation to wider audiences.
–
From Brett on Catherine Full Body: Sure it's another port. But it's a port of in my opinion, one of the best puzzle games ever made. It's hilarious, has a super fun story and a puzzle portion that's both fun and challenging. That's not something you get a lot in this category.
–
From John on Bubble Bobble 4 Friends: Bubble Bobble is bubble backle! OK, that was lame, but the game isn't. It's actually quite cute, bright, fun, and easily one of the most enjoyable experiences of the year.
Best Simulator Game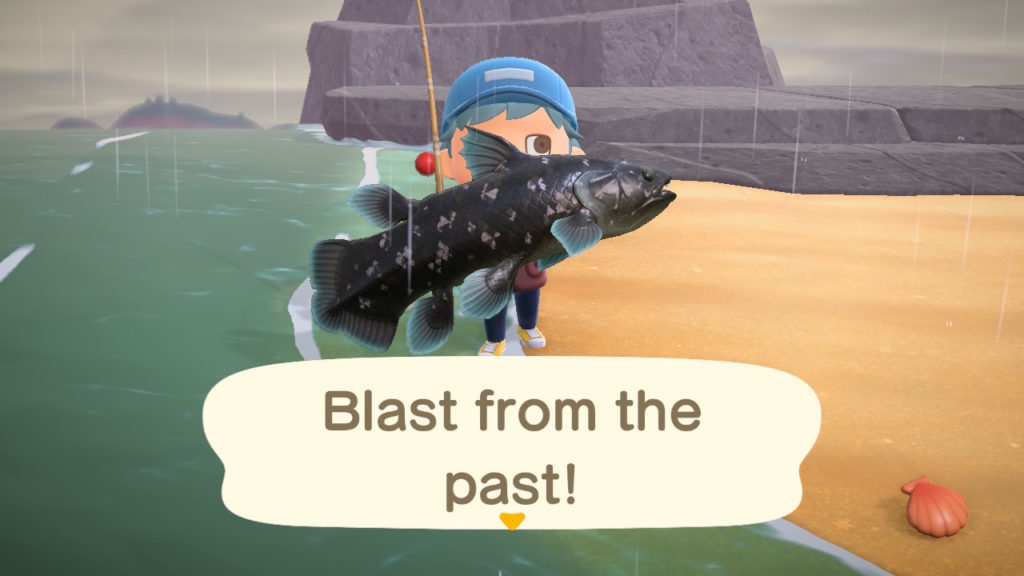 Nic - Animal Crossing: New Horizons
Brett - Animal Crossing: New Horizons
John - Jurassic World Evolution
Lonnie - Animal Crossing: New Horizons
From Brett on Animal Crossing: New Horizons: What really needs to be said about Animal Crossing. Some of the most relaxing entertainment to be had this year. Minus the rage inducing fishing.
–
From John on Jurassic World Evolution: You get to create dinosaurs and make them fight, what more could you want?
Best Platformer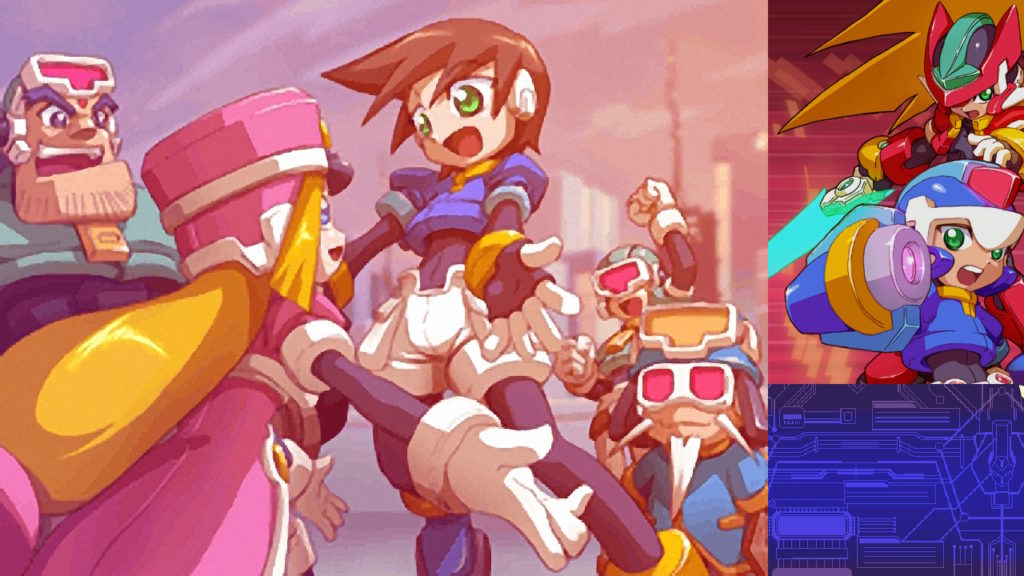 Nic - Mega Man Zero/ZX Legacy Collection
Allan - Gleamlight
Brett - Super Mario 3D All Stars
John - Mega Man Zero/ZX Legacy Collection
Lonnie - Mega Man Zero/ZX Legacy Collection
Euan - Shantae and the Seven Sirens
From Nic on Mega Man Zero/ZX Legacy Collection: Capcom has done a great job with their Mega Man Legacy Collection releases. Unfortunately, if you're not Japanese, you would never really get true definitive releases. That is until Zero/ZX Legacy Collection. There's no region locked music, no split into two, with the latter being physical only in Japan collections. Just one cart, six games, and a good helping of bonus content to keep you busy.
–
From Brett on Super Mario 3D All Stars: Look I get it I picked a lot of ports, but a collection of three of the best Mario plarformers of all time in one package, how could you not pick this. Timeless Mario fun.
–
From John on Mega Man Zero/ZX Collection: Adding another re-release to a game of the year list feels like a bit of a cop out, but I'll be damned if I can think of a platformer I loved more than this. This collection includes six complete games, and the ZX series is some of the best Mega Man content ever produced. No platformer beat this collection in terms of either quality or quantity.
Best Rhythm/Music Game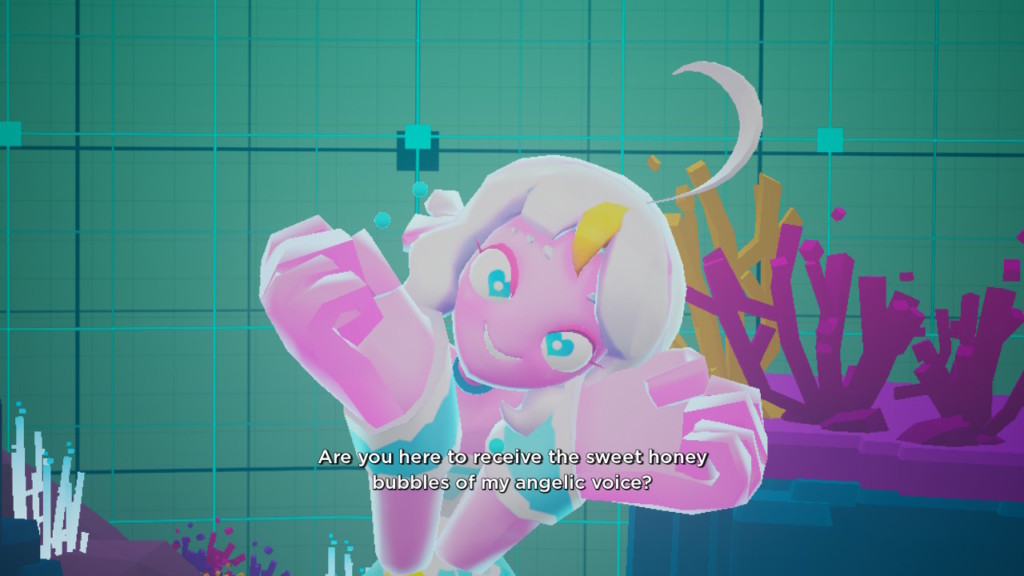 Nic - Kingdom Hearts: Melody of Memory
Brett - No Straight Roads
Euan - Double Kick Heroes
From Nic on Kingdom Hearts: Melody of Memory: It's hard to believe it took SquareEnix this long to make a rhythm game based off of Kingdom Hearts; a series that's music is known almost as good as the crazy story. Coming from the developers behind the Theatrhythm series, these are pure RPG with their DNA, but battles and adventures are all done with song and rhythm. As a sucker for games with music players and art galleries, Melody of Memory has a museum's worth full of it.
–
From Brett on No Straight Roads: A real treasure of the rhythm category. Great music, fun game play and a wonderful, colorful and engaging atmosphere.
Best Sports Game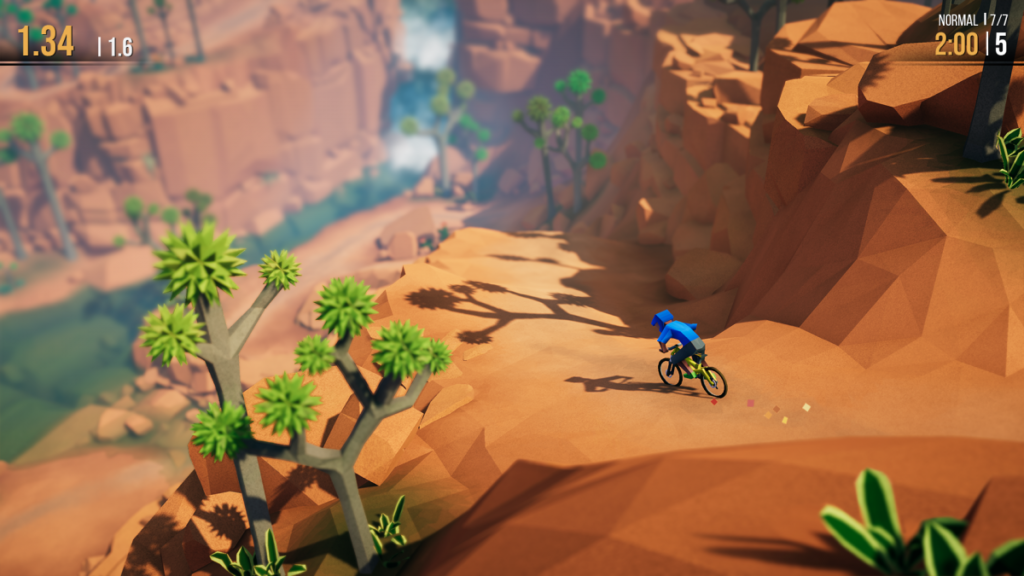 Nic - Descenders
Brett - Lonely Mountains: Downhill
Euan - Lonely Mountains: Downhill
From Nic on Descenders: I would have never thought roguelike elements would mix so well with a game where you ride your bike down hills.
–
From Brett on Lonely Mountains Downhill: Definitely my favorite sports/racing title this year. It's as relaxed or intense as you want it to be and it's simple yet beautiful presentation are just lovely to spend time in. Not only is it my favorite racer this year it's most definitely in my top ten racers of all time.
Game of the Year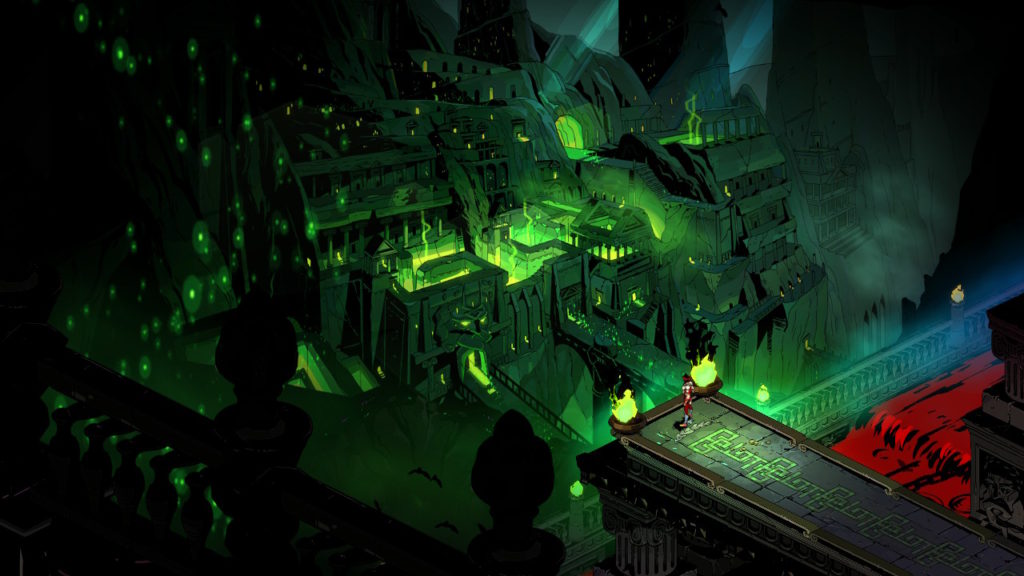 Nic - No Straight Roads
Brett - Hades
John - Hades
Lonnie - Bioshock Collection
Euan - Lonely Mountains Downhill
Brian - Hades
From Nic on No Straight Roads: I feel the golden age of videogames was probably in the 6th Generation. 3D was starting to finally get comfortable. Voice acting was starting to get good. And lastly, game budgets weren't ballooned to the point of every game needing five years of development, and needing dozens of millions of sales to even make even. The AA market flourished and developers would make some really far out games, that nowadays would almost never see the light of day, especially from big publishers. No Straight Roads reminds me of a game from this generation in all of the right ways.
–
From Brett on Hades: It's almost certainly the best rougelike ever created. It unendingly fun and replayable, has amazing audio and visuals and the best premise for a rouglike I can think of. Another amazing achievement for one of the best studios in the industry.
–
From Lonnie on Bioshock Collection: The Bioshock Collection on the Switch is one of my favorite ports. It became my Game of the Year because not only is it enjoyable, allowing horror and Bioshock fans portability; it further exhibits the versatility of the Switch and why it has become such a popular console.
–
From Euan on Lonely Mountains Downhill: 2020 has been a year like no other. While we'll never know what games we may have been treated to if there was no covid-19 pandemic, Switch fans were nonetheless treated to another great year of memorable titles. Lonely Mountains: Downhill is a mountain bike trial game which challenges you to make it to the bottom of each route in the fastest possible time without wiping out. Each mountain has numerous trials with multiple routes down each (more mountains on the way via DLC) and a range of challenges on each trial which are enough to test the biggest daredevils. Perfectly responsive controls provide you the means to accurately negotiate your path past towering trees, large boulders and flowing rivers. Wiping out is a common occurrence but quick restarts help alleviate burns of frustration so you won't stay mad for long. With it's ASMR style soundtrack and angular HD SNES Starfox style visuals, developer Megagon Industries has created a zen-like atmosphere for your rider to race through its idyllic environments that keeps you coming back for more.
–
From John on Hades: It's Hades.
This year was full of some amazing games, some of which have made it into my personal top ten in their respective categories. From top notch racers to God tier rougelikes this year had something for everyone. It goes without saying but every game that's made it into our list demands to be played and you owe it to yourself to give them all a try.
Thank you all for hanging out with us this year, you can be sure that there's hundreds of reviews, giveaways and great content to come in what can only be a better year in 2021. -EIC Brett Hrin