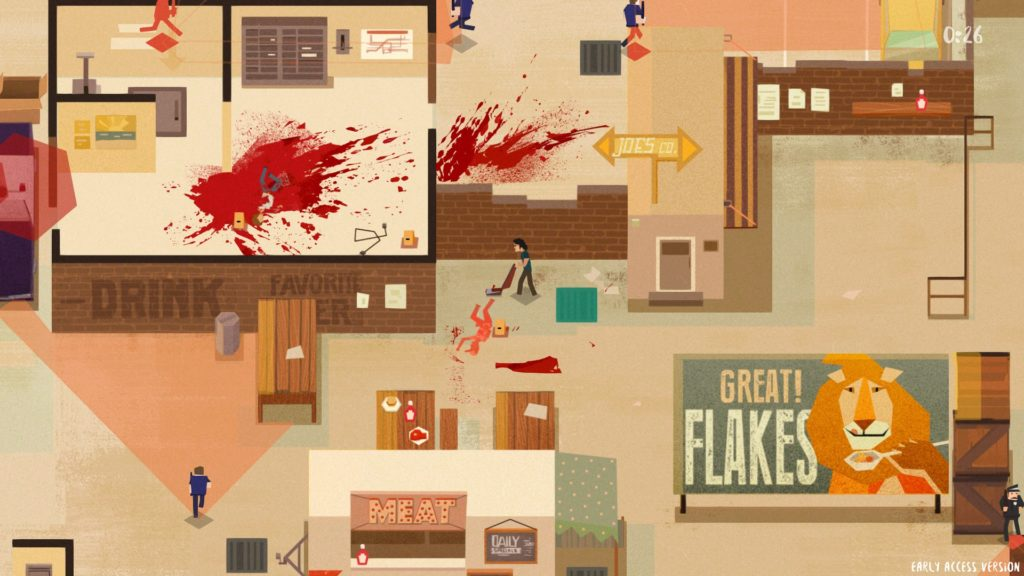 iFun4all brings us it's 3rd title on Nintendo Switch today; Serial Cleaner. After the success of Green Game and Red Game, it only made sense to continue to make great games to add to the powerful Nindie library of Switch games.
Having originally been released on PS4, it quickly made its way to Windows, MAC OS, Linux, and Xbox One. On OpenCritic, it is marked at 74%, which is pretty incredible! Serial Cleaner has all ready received the Best Polish Game Award at PGA (Proznan Game Arena)
Let's meet Serial Cleaner
"Serial Cleaner is a story-driven, fast-paced stealth/action game, characterized by a 1970s theme and aesthetics" says iFun4All. And it really is. Just looking at the graphics gives a unique spin on the game that sets it's aesthetics apart from any game I have seen on the Switch thus far.
The Cleaner…he cleans up murder scenes, covers up blood spills, and gets rid of incriminating evidence without asking any questions. This has definitely sparked some great interest here at The Switch Effect.
Main Features
A top-down view with 2D characters in the vein of The Binding of Isaac
Angular, stylized art with sharp edges
Multiple enemy types offer a varying level of challenge
Gameplay mixes arcade sensibilities and clear goals with levels which allow experimentation and reward exploration
Broad choice of game modes ensures great replayability = hours of fun!
Check out the Trailer!
Buy Serial Cleaner, out today!

Follow iFun4All