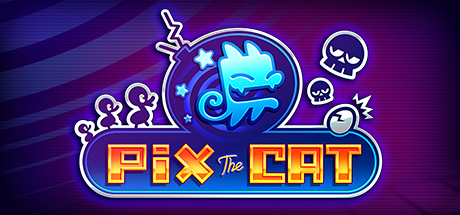 Developed By : PLAYDIGIOUS
Published By : PLAYDIGIOUS
Category : Arcade, Puzzle
Release Date : August 8, 2019
Pix the Cat is a curios arcade game, mixing two of the veterans of its genre: Pac-Man and Snake, developed and published by PLAYDIGIOUS. But what do you need to know to play the game? You are Pix the Cat and you play your own game, that's about it.
The game features four various game modes, all different from one another, but the core gameplay is always the same: run around, collect things and don't get stuck.
Arcade Mode is the main mode of the game since it's the only one playable right from the start: in order to play the other modes, you must unlock them by getting high scores. In this mode, Pix must collect duckling's eggs and place them to right spots in the map. After he's done, he must travel to the next level as fast as possible, as the stages are timed. If you collect all the eggs before putting them in their spot, you'll get a bonus on your high score.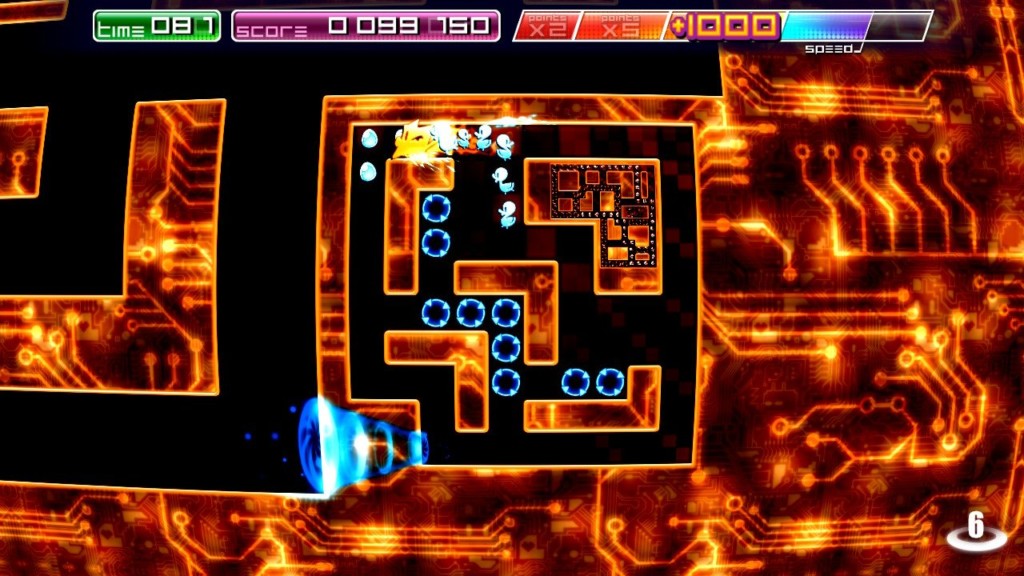 Once you collect an egg, it will hatch into a duck, starting to form a conga line. If you get stuck in it, the ducks will disappear and you won't be able to get any points from putting them in their spot. Just keep in mind that the longer you keep your streak going, the faster the game gets, the level starts changing colors, getting a bit trippy.
After getting a high enough score, you'll start unlocking new levels and new modes. The 3 other modes are Laboratory, Nostalgia, and Arena.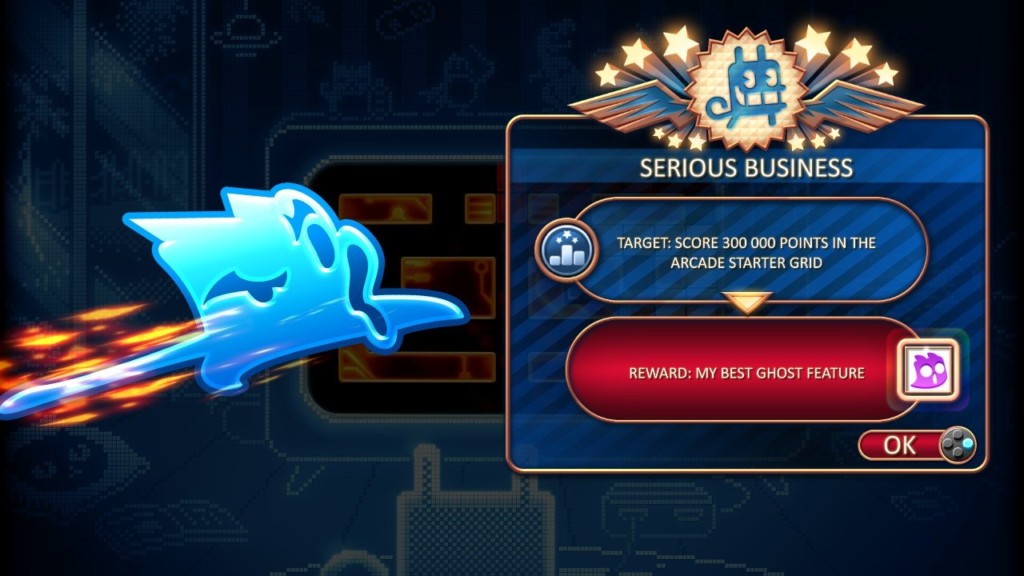 In Laboratory mode, Pix must collect cells and put them in their spot, but there are two rules set on him: he can't turn while moving and he must collect all the cells BEFORE placing them, or it will result in a game over. 
Unlike Arcade mode, the game is not timed, and you can select what level to play.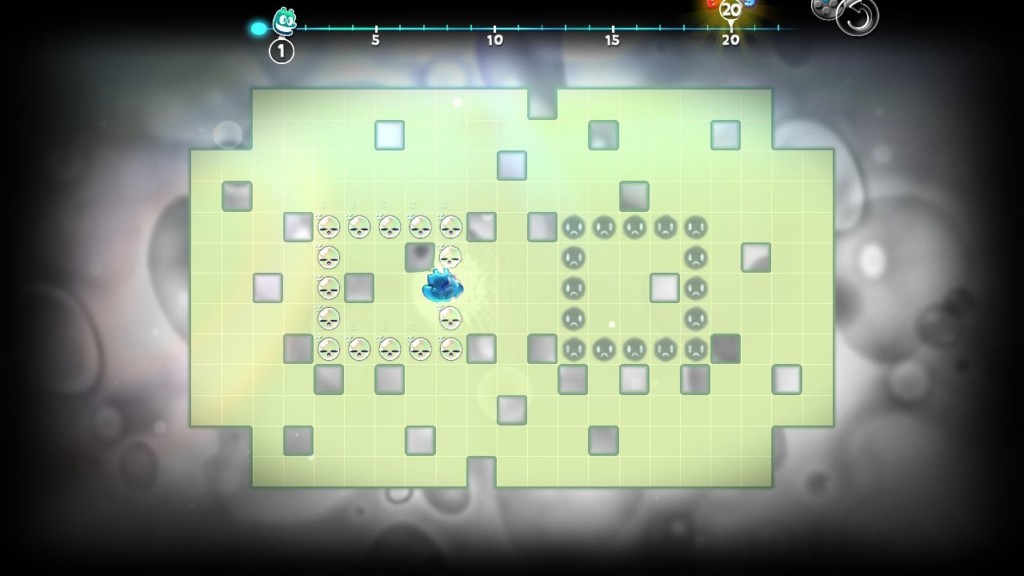 In Nostalgia mode, the game becomes black and white, and Pix needs to collect all the egg on the level without getting stuck by them or touching an enemy. Unlike in Laboratory or Arcade, the eggs will just follow Pix around the level, without having to place them anywhere.
This mode has a very nice vintage look which looks lovely.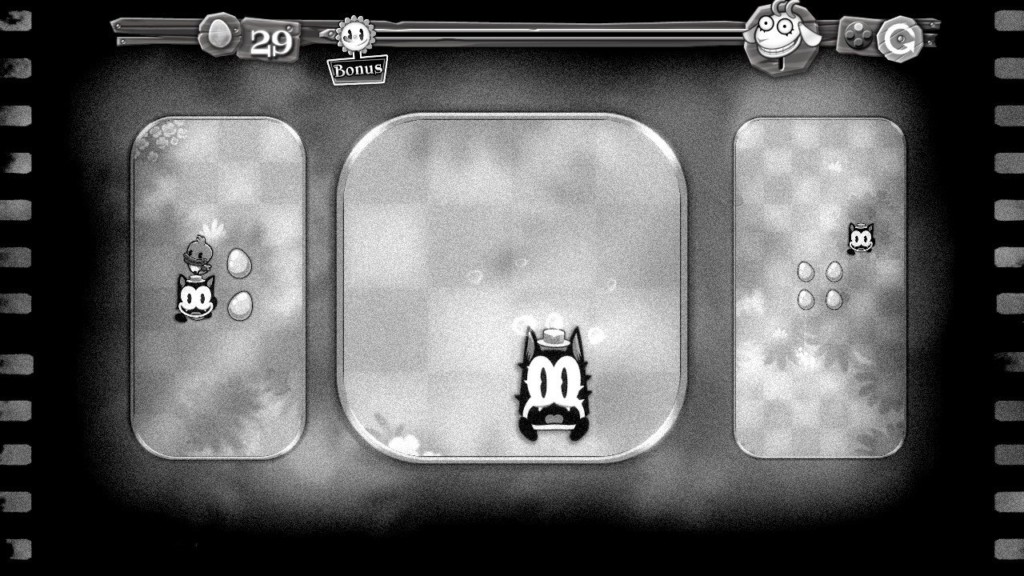 Arena mode is the local multiplayer mode of the game: up to 4 players will try to collect metal eggs to shoot at each other, with the last one standing wins. Players may also dash to avoid bullets but this will waste all the eggs they collected.
Pix the Cat has a very cute style. It's basically an explosion of colors with cute drawings. The music is rhythmic and keeps the game enjoyable, going faster and faster. Pix is just adorable (who doesn't love cats?) and, while the whole idea behind it is not the most original, it's done well. The game's fun and a little bit addictive, and the many unlockables keep it going on. There are also online leaderboards, so you can see how well you are doing compared to other players. The replay value is high as there is always room for improvement and more to unlock, such as voices for the menus to more levels.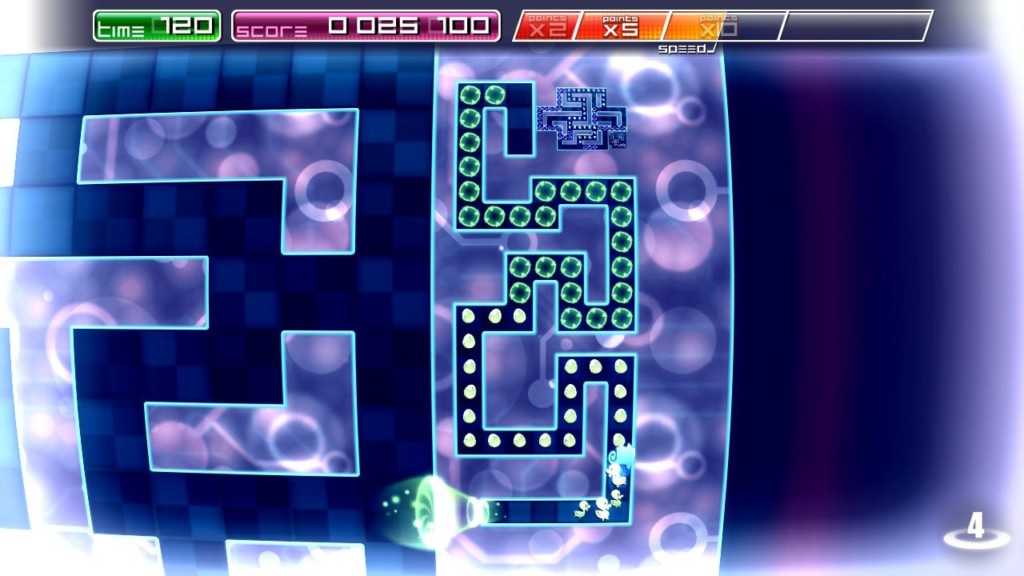 While Pix the Cat is based on mistakes, worry not. The game is not hard at all. Maybe some levels will get you thinking, but there's nothing hard about it. There's only room for improvement. Each time you beat your previous high score there's always a great feeling of satisfaction. There are really no negatives, as it's a fun little game.
In conclusion Pix the Cat is a stylish, cheap and GREAT game. It's fun, it's varied and it's just like a blast from the past. If you are looking for something to sulk your time into, Pix the Cat is something you should consider buying. 



4.5/5







Buy Pix the Cat
$9.99





Check out PLAYDIGIOUS!