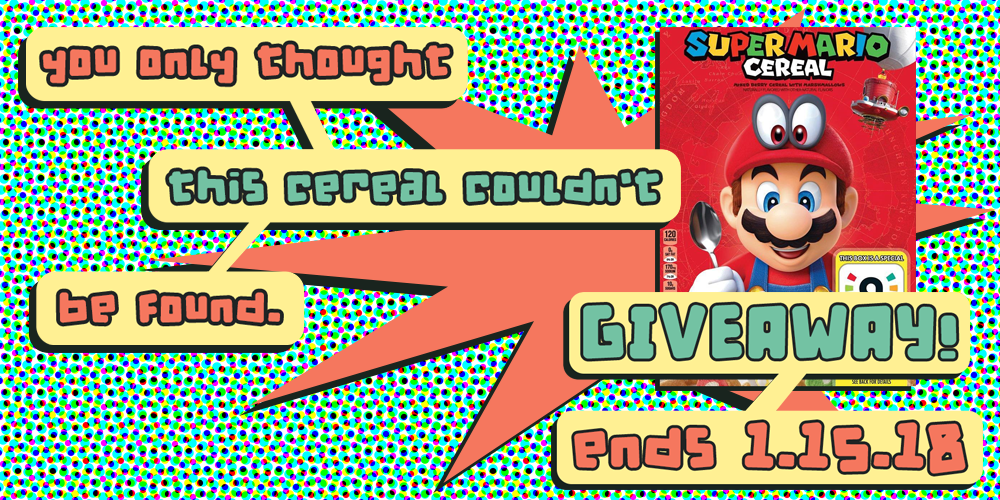 It's Giveaway Time!
That's right, it's giveaway time again! This time around, we decided that since this incredible Super Mario Cereal that doubles as an Amiibo has been nearly impossible to find (hey, we even had our own hard time trying to get our hands on this!), what better way to get it in to YOUR hands than to give away a box!
That's right, a box that doubles as an Amiibo for the Super Mario Odyssey game can be in your hands in a few weeks! Don't forget to enter, share, retweet to raise your chances of being chosen!

November, 2017
Super Mario Odyssey
Congratulations to Clarisse from Florida for being the winner of our first ever giveaway! Hope you enjoyed the game as much as we did!