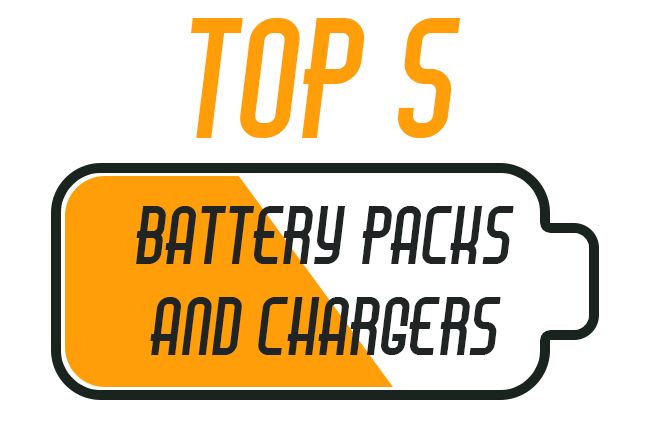 This post contains affiliate links
One of the biggest controversial issues regarding the Nintendo Switch has been its battery life. Boasting a whopping 2.5 – 6 hours of portable battery life depending on how heavy the usage, it is clear that those of us who use it more as a portable console have been left worried about not getting enough gaming time.
Since my phone and my son's Iphone 5 (he's 3 years old, he gets a crappy phone for his educational games…give me a break!) don't have the best battery life, I'm pretty used to carrying around battery packs to keep us juiced up.
I decided to take the time to test out a few different battery packs and chargers to see which ones are the best bang for your buck so that you can keep playing Splatoon or Zelda while you wait at the DMV.
After thorough research and testing, I think I can confidently say that I came up with the best 5 products you could spend your money on.
Apart from its quick charging capabilities, another great benefit is the kickstand. The power pak does cover the Switch's kick stand, but it was something I didn't mind. The built in kick stand for the Nintendo Switch is quite flimsy and I am constantly terrified of breaking it. This kick stand feels more durable so I have been more likely to use it.
The battery pack does add a bit of weight to the Nintendo Switch, but it definitely didn't cause me to have an uncomfortable gaming experience. It's just like any battery pack for a cell phone…it's going to add a little bit of weight.
I drive for Uber part time (hey, it's actually a really fun gig) and I always take my Switch and 3ds with me, because you never know when you're going to encounter down time with nothing to do. This has saved many a boring hour when I'm stuck in the "dead hour" here in Atlanta.
But that's not the only benefit of having a high-speed car charger. Road trips, keeping the kids occupied whenever they're spending any amount of time in the car, having a good car charger is definitely an absolute must in my book.
The cord is sturdy and I haven't had any issues with kinks or bends. Just wrap it up and keep it in the glove compartment or center console and you will find that you use it more than you think!
Boasting an incredible ability to charge your switch several times, this is an excellent addition to your bag or purse when you're taking your switch with you (you will need it at conventions, I promise). The price might seem a little steep, but I promise you, it's worth it. I was able to give my Switch 3 full charges off this baby before it ran out of juice, so definitely worth the price tag, in my opinion.
In reference to the Rav batter pack above, you definitely need to pick up a Nintendo Switch USB charger for various reasons. For one, you need it to be able to use the Rav battery pack, but also you can use it to charge your Switch with a computer.
The incredible 9.8ft length of this word means you won't be stuck right up your computer's butt to keep playing your games while it charges. I keep this with me along with my battery pack all the time. And for less than $8, you really can't beat the price.
Between Splatoon 2 and Mariokart 8 Deluxe, this charging doc has come in really handy. I frequently have people over to have some gaming parties, and the worst thing that can happen is your joy con's dying. Without a doc, you have to connect two at a time to the Switch and wait for them to charge.
This handy doc lets you charge 4 joy con's at once, cutting your charging time in half. So if you plan to have multiplayer games, this is an absolute must for you.
Have any products you'd like me to review? Leave a comment below!