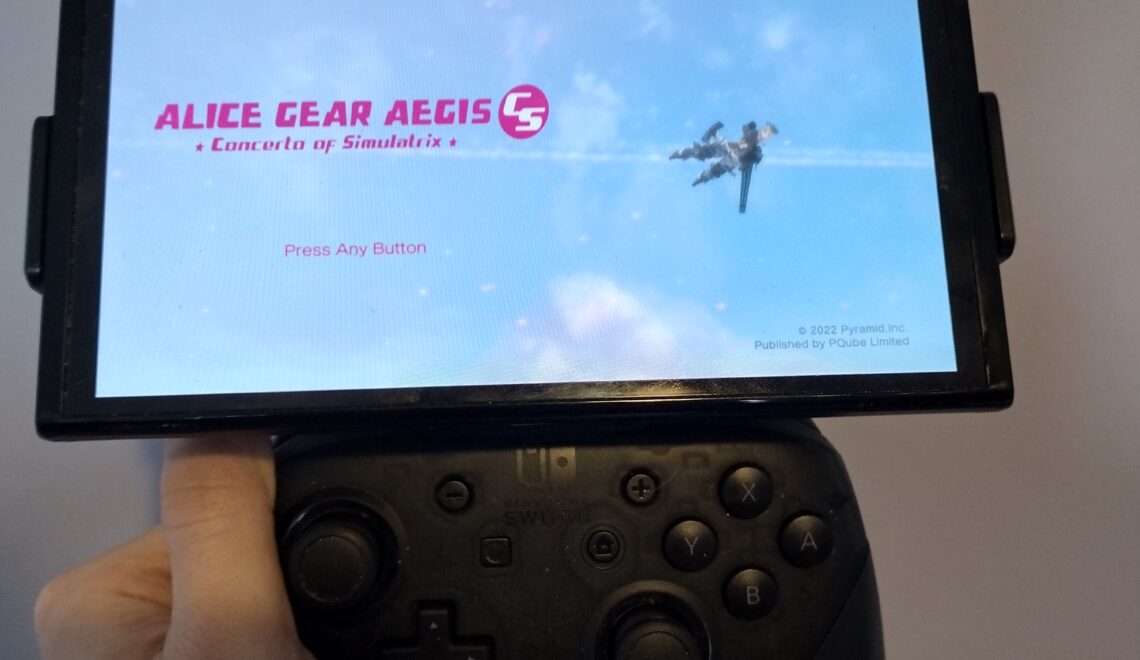 A few months ago, I heard about Fixture Gaming for the first time and was given a chance to try out the mount. It was marketed as an ergonomic mount that hooks up your Pro Controller to your OLED Switch for seamless handheld gameplay. I was mailed the S2 mount and upon first inspection, I was really impressed. The one that I got came with a really cool carry case for my controller and was packaged really well.
The only problem was that by the time the mount arrived, I had little time left with my Pro Controller so while I was able to test it out, I wasn't able to get the full experience until I got a new controller recently. I'm glad I did because the mount ended up making handheld gameplay infinitely better. Since last year, I was using the Hori Split Pad Pro for handheld gameplay. While that's significantly better than using the joy cons, being able to fluently use your Pro Controller in handheld mode is the way to go and Fixture makes that possible.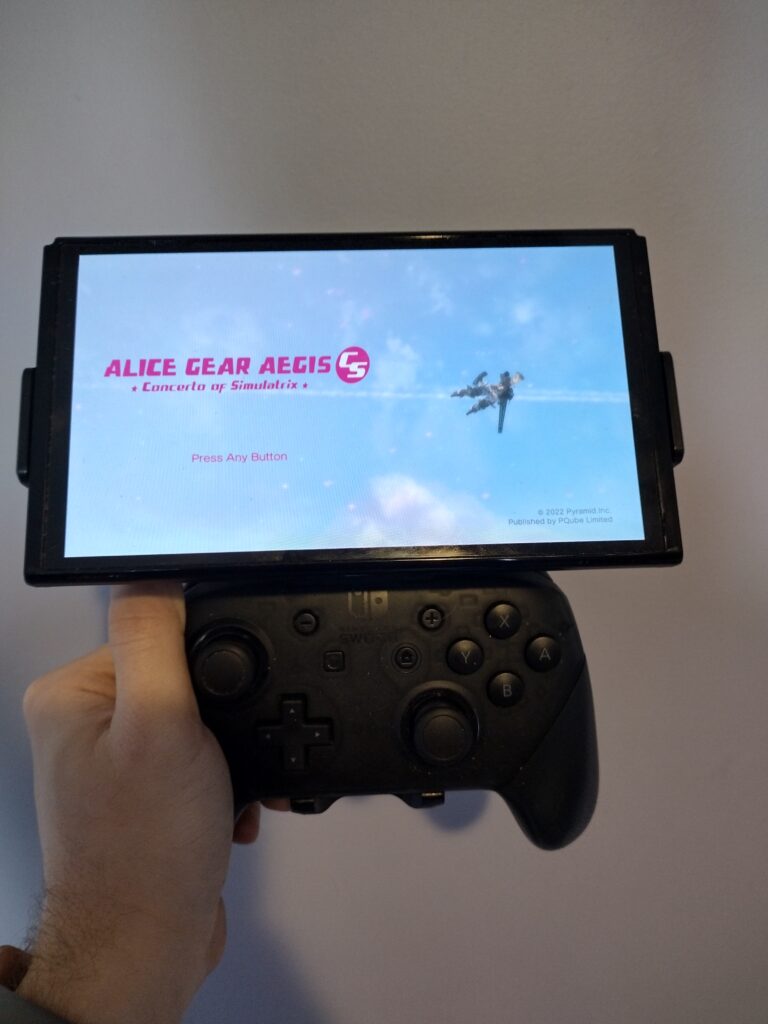 When your Switch is mounted, the console is firmly locked in place only an inch or two above your controller, which makes it quite compact and perfect for when you're lying down or don't have much space to work with. It also feels great because the design is incredibly user-friendly, which happens to be the thing that I liked the most about it.
For the most part, there are no distractions while playing. You're going to be holding your controller like normal, rarely feeling the mount itself. The mount also does a very good job at supporting the weight of your Switch. The OLED Switch isn't that heavy to begin with but it never feels as if you're holding a controller, mount, and console at the same time. It only feels slightly heavier than the controller, which will be a good sign to some gamers.
You also get semi-mobility in where your Switch is facing because the mount let's you tilt the console up and down. How far you slide the console into the mount can also influence this. For me, I was the most comfortable holding the controller straight up with the Switch facing the same direction.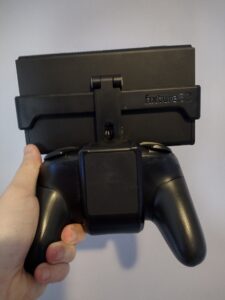 The only downside is that this is isn't for the average gamer. If you buy this expecting it to work with your regular Switch or with another type of controller, you're out of luck. It's specifically designed for the OLED Switch and is only compatible with the official Pro Controller. You need to have already coughed up a serious amount of dough before the Fixture Gaming mount can even apply to you, and that's going to cost you an extra $45. Fortunately, if you have an OLED but not the controller, their website have a very cost-effficent bundle where you can get the controller, mount, and a carry case for $105.
The Fixture S2 mount isn't for everyone but for those who have all the required parts and play in handheld mode a lot, it's a great accessory to add to your arsenal.