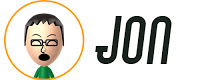 Thank you for joining The Switch Effect on today's Gabbin' with Gamers. With us is Miguel Torez from Retro Basement Gaming & Anime, a channel dedicated to gaming and anime. Want to know about the latest deals, check out some playthroughs, or see reviews of video games? Then this is the place to be!
Miguel, thank you for giving us this interview. Can you tell us a little bit about yourself?
First, I would like to say thanks so much for having me (I appreciate it). I am an avid gamer, graduate student, and I run a little gaming and anime channel on YouTube called Retro Basement Gaming & Anime.
What was the first console and game that you owned?
I remember having an Atari, the 8-bit system, but I don't remember the model number of it. I know my first game was Pac-Man (I have memories of a Sega Master system too, but I am wondering if that is a false memory).
Do you have any fond childhood memories based around gaming?
I have too many to count, but I remember going to Chuck E. Cheese's with my mother, father, grandmother and great-grandmother, which were some of the best memories of my life prior to some of my family passing away (Venturia, Michael, Ida and Precious respectively). The arcades, tokens and pizzas were my life (I felt, like a human Ninja Turtle).
Were any of your family members enthusiastic about gaming?
My mother and father were not, but I remember them always playing board games and Wheel of Fortune and Jeopardy with me during my childhood on the NES.
Let's jump forward a bit. Tell us about the origins of Retro Basement Gaming & Anime.
Wow, that is a wonderful question and somewhat long, but I will make it short. I originally wanted to start a website baring the Retro Basement Gaming & Anime name, and I still might, but I ended up with a social media channel.
Nonetheless, I got the idea for a gaming and anime channel when I was in a depressing place within my life, so I needed an outlet to bring me to a happier place considering my feelings at the time. So, I started a gaming and anime channel.
I figured since I liked gaming, technology and anime so much that Retro Basement would be a good place to start. The other elements that motivated me was a gaming and virtual reality course that I took with Dr. Joey Lee of Columbia University's Teachers College who seemed to be an understanding and positive person who in so many words said, "do something that interests you". This is not a direct quote from Dr. Lee, but this is my interpretation of some of his talks in class.
What got you interested in social media?
Dr. Joey Lee of Columbia University's Teachers College and keeping in touch with people who live in different countries who I know.
Here's one to get you thinking. If you weren't reviewing and reporting the latest gaming and anime news, what would you be doing?
If I were not doing this than I would be doing what I am doing now with graduate school, which is getting an education, so I can make a difference in society and for my family who gave up so much for me. They did this so I could be where I am today (shout out to my mother Venturia who believed in me when others did not).
Time to "switch" gears. We at The Switch Effect are obviously big fans of Nintendo's new console as we know you are. What are your impressions of the console now that the console has been out for a few months?
I love the Nintendo Switch and I am thinking about marrying it, like the Tetris lady. On a more serious note, as a person that has a somewhat busy life, I enjoy the fact that I can throw the Nintendo Switch in a bag and take it with me. I am also enjoying the third-party lineup. In addition, as an older gamer, I am looking forward to the Nintendo Labo (there are so many possibilities regarding Labo from a science and creativity prospective) and I will post a video on it soon.
Which new games are you looking forward to the most?
I am looking forward to Bayonetta 1 & 2, Project Octopath Traveler, Payday 2, Seven Deadly Sins and many more on the Nintendo Switch, Steam and PS4 respectively.
Last question now that we've run you through the gauntlet. Is there anything else you'd like to share?
It's been a honor, and I would, like to say that I am running some Patreon contests and that my email is [email protected]. I am open to working with people from different channels and sites (I consider myself a down to earth person who is trying to foster new connections and friendships regardless of how small or big my channel gets).
One of my many other contests that I am running is for a Nintendo SNES Mini. Link: https://gleam.io/competitions/WfLHb-snes-classic-giveawaycontest
Lastly, I post new content on my channel every Saturday and Sunday, but a lot of times way more often depending on my schedule. Please follow, like, subscribe and hit that bell button on YouTube and Twitter concerning my gaming & anime channel and check out my Patreon for as low as a peso a month. Cheers!
Thank you again for taking the time to speak with The Switch Effect and for our readers to learn more about Retro Basement Gaming & Anime.
Make sure to follow Retro Basement Gaming & Anime by using the links below.