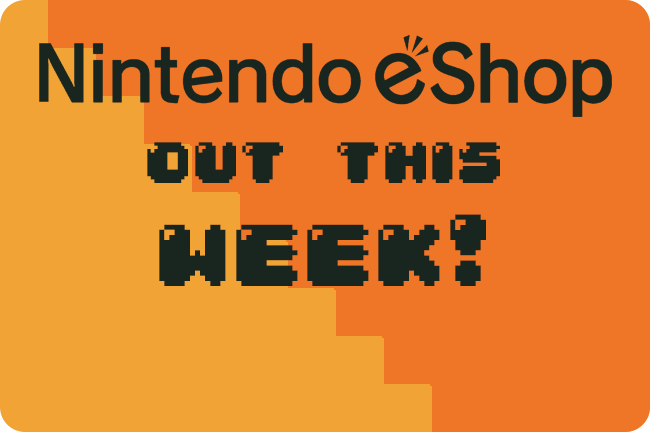 02.19 – 02.25
Nintendo Switch
Old Man's Journey
Price – $9.99
Release Date – Feb 20
No. of Players –  1-2 players
Catergoy – Puzzle
Publisher – Broken Rules
Developer – Broken Rules
Old Man's Journey, a soul-searching puzzle adventure, tells a story of life, loss, reconciliation, and hope. Entrenched in a beautifully sunkissed and handcrafted world, embark on a heartfelt journey interwoven with lighthearted and pressure-free puzzle solving.
A visual narrative about life's precious moments, broken dreams, and changed plans, uncover stories of the old man's life told through beautiful vignettes of his memories. Interacting with the serene and whimsical environment, solve playful puzzles by shaping the landscape, growing the hills to create the old man's path forward.
During this compact gameplay experience, you'll be transported to a vibrant and wishful world, exploring life's complexities through the old man's eyes. Meditatively delightful and reflective, Old Man's Journey invites you to immerse yourself in quiet and inquisitive puzzles, and experience the old man's heartache, regret, and hope.
Puzzle Puppers
Price – $4.99
Release Date – Feb 20
No. of Players –  1 player
Category – Puzzle, Strategy
Publisher – Cardboard Keep
Puzzle Puppers is a puzzle game about stretching cute dogs to their food bowls.
Easy to learn, difficult to master with deceptively simple puzzles and mechanics.
Contains 80 levels with a challenge for all skill levels
Layers of Fear: Legacy
Price – $19.99
Release Date – Feb 21
No. of Players – 1 player
Category – Adventure, Other
Publisher – Bloober Team S.A.
Developer – Bloober Team
Layers of Fear: Legacy is a psychological and psychedelic horror game about a madness-engulfed painter striving to create his Magnum Opus. Learn the dark story of his past while gathering carefully crafted personal items that can be found in the game. Traverse the vision-induced, constantly changing house full of supernatural phenomena, where each move of the camera can shift the environment, and discover the true motive of the artist.
ACA NEOGEO MAGICAL DROP III
Price – $7.99
Release Date – Feb 22
No. of Players – 1-2 players
Category – Puzzle, Arcade
Publisher – HAMSTER, Co.
"Magical Drop III" is a puzzle game released in 1997 by Data East. With adjustments and additions to the system from Magical Drop II, this version is much more lively and chain-based than its predecessor. Along with the addition of the Magical Journey mode, there are now more ways to enjoy the action.
Ace of Seafood
Price – $11.99
Release Date – Feb 22
No. of Players – 1-4 players
Category – Action, First Person, Role-Playing, Strategy
Publisher – Onuki Masafumi
ACE OF SEAFOOD is an action game where you can form a party of up to 6 fish, crustaceans etc. and scavenge the depths of ocean while battling other life forms and increasing the strength of your own forces.
Fish, crabs, squid, sharks, seals… even warships. Open world level design lets you freely explore the sea, taking control of a wide variety of life forms. As you win more battles, you will gain access to more unique and powerful lifeforms.
By the way, life forms in this world have the ability to shoot powerful laser beams that can destroy pretty much anything.
Dragon Sinker
Price – $12.99
Release Date – Feb 22
No. of Players – 1 player
Category – Role-Playing, Adventure, Simulation, Strategy
Publisher – KEMCO
Developer – Exe Create Inc.
Employing 8-bit graphics and sound that hark back to the golden era of RPGs, Dragon Sinker brings a visual and audio feast to the table of hungry gamers starving for the nostalgia of the great classics of yesteryear!
Scour the world in search of new companions and collect more than 16 jobs! Then lead up to 12 party members into turn-based battles and swap freely between 3 teams to take on a host of powerful foes! And if that were not exciting enough, character costumes also change according to their job, giving pixel lovers something even more to look forward to!
MEMBRANE
Price – $9.99
Release Date – Feb 22
No. of Players – 1-2 players
Category – Puzzle, Action, Platformer, Adventure
Publisher – Perfect Hat
Developer – Perfect Hat
Membrane is a creative-action puzzle game in which you build, bend and break the world around you while experimenting to create your own solutions. Bendy bridges, wobbly ladders and shaky structures are just the beginning of what you'll make to test the limits of this weird, day-glo world!
Membrane was designed to allow creative space for the player to interact and build their own unique solutions. The puzzles are NOT designed to rely on deception or a single solution, lock & key approach to test players. Instead the game was built to reward creativity and experimentation from the player. Get your thinking cap on friends! 45 awesome levels and unlockable Bonus modes including Catapult, Trickshot & Boulderball
PAC-MAN CHAMPIONSHIP EDITION 2 PLUS
Price – $19.99
Release Date – Feb 22
No. of Players – 1-2 players
Category – Arcade
Publisher – Bandai Namco Entertainment
The highly acclaimed PAC-MAN CHAMPIONSHIP EDITION series has finally come to the Nintendo Switch in" PAC-MAN CHAMPIONSHIP EDITION 2 PLUS!" Featuring eye-popping high-resolution 3D graphics and funky visuals, the latest version of the classic game takes chomping and chasing through mazes to a whole new level! Play by yourself or with your friends in the all new co-op mode, "PAC-MAN CHAMPIONSHIP EDITION 2 PLUS 2P" – exclusive only to the Nintendo Switch! When one player gets caught by a ghost, the other player can come to the rescue. Team up with your friends and family to weave through the mazes and make it to the boss battle together!
Radiation Island
Price – $9.99
Release Date – Feb 22
No. of Players – 1 player
Category – Adventure, Action, First Person
Publisher – Atypical Games
Developer – Atypical Games
Radiation Island is a survival adventure game where you craft your own destiny in a huge open world environment. As part of the Philadelphia Experiment you have become stranded in a parallel, alternate reality. Discover this new and mysterious world, with all its surprises. Use everything you find to survive it and solve its puzzle to get back to the real world.
Follow your own path in an environment of breathtaking beauty and gigantic scope. Explore huge forests inhabited by dangerous wolves, bears and mountain lions. Investigate abandoned villages and old military compounds where zombies guard vital tools, weapons and clues to the secrets of this world. You can even swim and dive, if you can avoid the hungry crocodiles.
Hunt wild animals, fish or gather fruits to overcome hunger. Mine for resources and craft weapons, tools and basic vehicles. Find hidden treasures, equipment and fire arms to prevail in a world full of perils: radiation, anomalies, harsh weather and enraged zombies.
Experience the full day-night cycle and face the dangers of darkness and cold.
Spacecats with Lasers
Price – $4.99
Release – Date Feb 22
No. of Players – 1 player
Category – Arcade, First Person, Action
Publisher – Bitten Toast Games
Developer – Bitten Toast Games Inc.
Spacecats with Lasers is the ultimate combat experience in the meowverse! Fight the evil spacerats in this frenetic wave-shooter and aim to defeat the pug king!
To be the ultimate Spacecat survivor you'll have at your disposal several perks and power-ups. We believe that being fashionable is just as important, so you'll be able to customize your cat with different items that can be unlocked along the way.
Superola and the Lost Burgers
Price – $5.99
Release Date – Feb 22
No. of Players – 1-2
Category–  Platformer, Action, Arcade, Adventure
Publisher – Undergames
Superola and The Lost Burgers is an epic retro style platforming adventure, in which you'll have to guide a burger loving llama in its quest to defeat the Hotdog Aliens and recover the stolen hamburgers… before they get cold!
Explore 10 worlds with over 70 super challenging stages, follow the storyline, unlock all the map's secrets, fight memorable boss battles, clear the bonus rounds and play against a friend!
Features:
Challenging llama platforming action
Over 70 stages with tons of secrets to unlock
Earn money to buy items at the shops
Original chiptune soundtrack
Story mode, endless mode and VS multiplayer mode
Typoman
Price – $10.39
Release Date – Feb 22
No. of Players – 1 player
Category – Adventure, Puzzle, Platformer
Publisher – Wales Interactive Ltd.
Developer – Brainseed Factory
Typoman is a puzzle platformer which takes you on a journey to explore the Power of Words in the everlasting battle between good and evil. You slip into the role of a character made of letters, struggling to make your way through a dark and hostile world. Despite your small stature you have a powerful gift: You can craft words which will have an effect on the environment!
Toki Tori 2+: Nintendo Switch Edition
Price – $9.99
Release Date – Feb 23
No. of Players – 1 player
Category – Adventure, Puzzle, Platformer
Publisher – Two Tribes Publishing
Developer – Two Tribes
Explore an enthralling forest island, learn magical songs and interact with the local wildlife to solve environmental puzzles.
Toki Tori 2+'s ingenious game design requires just two moves: whistle and stomp. It's super accessible, yet it builds up to incredible complexity later on.
There's a ton to do, too. After puzzle-solving your way to five Ancient Frogs and saving the island from a strange pollution, you can still find 100s of golden wings, snap dozens of creature pictures and go Achievement hunting.
Toki Tori 2+ is better than ever on Nintendo Switch, with lots of gameplay tweaks and even some new secrets and puzzle solutions. Plus, you can now create checkpoints wherever you like, allowing for easy experimentation.
Twin Robots: Ultimate Edition
Price – $6.49
Release Date – Feb 23
No. of Players – 1-2
Category – Adventure, Arcade, Platformer, Puzzle
Publisher – Ratalaika Games
Developer – Thinice Games
Only you can help the Twin Robots pass their tests and escape the old factory in one piece!
Watt and Volt are two twin robots, who have been forgotten by time and abandoned in an old robot factory. Marked as defective by mistake, if they wish to prove themselves as deserving a place in today's world, they must pass a series of grueling tests.
Watt and Volt will have their work cut out for them, but the good news is you might not have to go it alone as although both robots can be controlled at any moment due to swapping between them, co-op is fully supported, so as long as you have a friend to control the other robot, the only thing you'll need to focus on, is what your own robot is doing.
Source: https://www.nintendo.com/