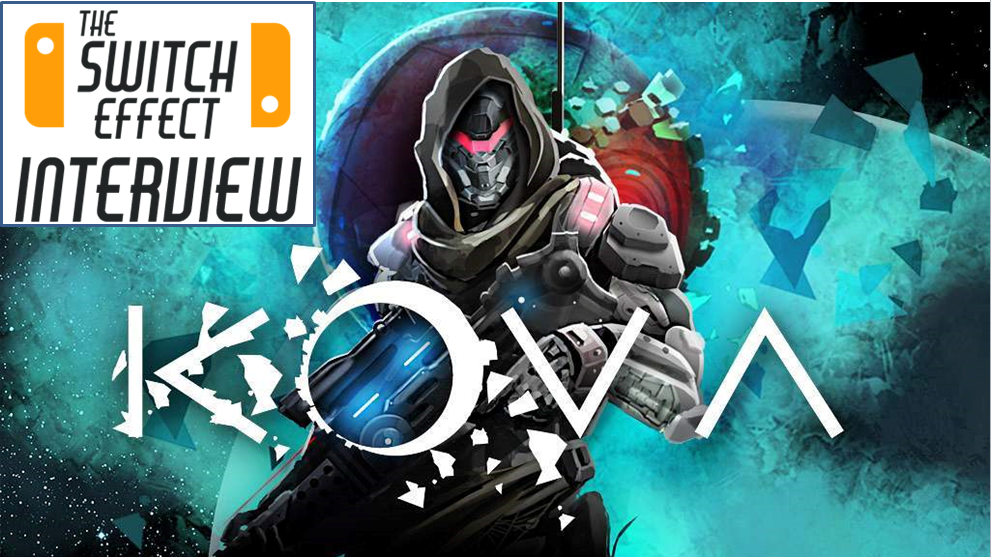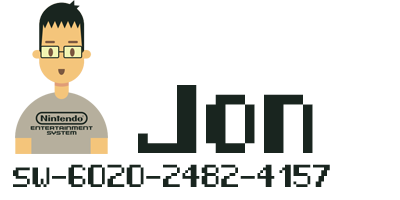 Let's give a warm welcome to Mandy Lowry, Programmer and Co-Founder of Black Hive Media, an indie developer from Austin, TX. With their latest project, Kova, scheduled to release on the PC this year with the consoles following shortly after, we wanted to learn more about Mandy's gaming passion, her company, and her thoughts on the Switch!
What was the first console/game you ever owned?
NES is the obvious answer and I still own the one from my childhood.  It was admittedly my older brothers, so my first console was the Sega Genesis that I received for Christmas after begging my parents for it.  Sob story alert: We lived in a not-so-nice part of Houston, TX and within the year it was stolen when our house was broken into.  My favorite games on it was Streets of Rage and Sonic 2.
Do you have any fond childhood memories based around gaming? 
So many fond memories! The earliest ones were playing some really obscure games on NES, Puss in Boots and Three Stooges. I was probably about 6 years old at the time and my mind was blown.  I also remember playing arcades at the skating rink, and being too short to reach the pedals of some racing game.  Then of course when the Genesis came along, I remember trying to beat Streets of Rage and begging my parents not to turn it off while the family sat down for dinner (cause ya know, no save state).
Growing up, did you always know you wanted to work in the video game industry?
Not at all! I never knew it was an option.  I always felt like the odd one, being a girl that liked video games. I had a late start on being a developer and actually was in the finance industry for nearly a decade before I made the switch.  My husband and I moved to Austin, TX right out of high school so that he could pursue his career as an artist in the game industry and it wasn't until a few years later that he pitched the idea to me to learn to program so that we could make games together.  I hit the ground running and have never looked back!
You and your husband, Blake, run Black Hive Media, an indie game studio that have released multiple successful titles on iOS. What has the experience been like working together and developing games?
Honestly, it's been a dream come true.  We have a very strong relationship, we love creating stuff together, and we compliment each other really well, so regardless if it was games we would definitely be working together on something.  We have a hard time turning off some nights, but those conversations only benefit our games and our company.  We also don't have to deal with those awkward conversations between colleagues where you're trying to beat around the bush so you don't hurt feelings, instead we can just be blunt and work through project issues a lot quicker.
Your current project, Kova, is in development and is scheduled to be your first PC/Console title. For those unfamiliar, can you provide some background as to this metroidvania-type game?
Kova is a 2D side-scrolling, sci-fi, action RPG in the vein of Metroid. It follows the theory of the Fermi Paradox of why humans might be alone in the Universe.  You play as Kova, a mercenary-for-hire, in a semi-open world with beautiful landscapes, talking with different characters and working with three different factions each with their own perks and secrets.  As you traverse through different planets, you come across these mysterious beacons that unravel the story of Kova's history, the politics of the galaxy in this distant future and the big question of why we are alone.
Is there a release date fans can mark on their calendar for Kova?
We are on course to release Kova on PC at the end of the year and then we have stages for console after that. But we will have a solid date this Summer, so follow us on Twitter and sign up for our Beta to get updates!
Recently, a campaign called "Girls Behind the Games" began. Are you familiar with this and if so, what does it mean to you?
Yes, I love this campaign! I don't get the opportunity to meet to many women in games so it's been really insightful connecting with other women in the game industry with this hash tag.  I think it's also very useful to highlight some of the women in games and show their different roles and how they can contribute to the community.  The gender gap in gaming is pretty sad, so this campaign is hopefully showing that women can play an important role in creating the games that they play and inspire more women and girls to pursue it as a career path.
What advice would you give someone looking to enter this industry?
While it is an incredibly fun career, it is also very demanding and competitive so be ready to work hard.  If you aren't prepared to live and breath it (with sleep being secondary to everything else), then find another career.  If you aren't sure which career path to take and you just know that you want to be in games, then go to meetups and game conventions. Talk to the developers behind the games and all the different people on the team.  They will love to talk to you (so don't be shy) and they can give you a lot of insight to help your decision.
What are your thoughts on the Nintendo Switch?
I think it is a great platform for indie developers right now.  It is almost a year old, but Nintendo has shattered a couple of sales goals and records with this console launch.  It's a novel idea and they are bringing all the nostalgia to it with the first party titles, so it's definitely a win in my book.
Could Kova make a future appearance on the Switch?
Of course! I think it would be blasphemy to not release it on the distant relative to the console that the genre was birthed on. We are waiting on our developer kit, but it is definitely on our road map for launch in early 2019!
Is there anything else you'd like to share?
We have so much we'd like to share about Kova, but it might take up the whole interwebz. We have an incredible team and we are constantly blogging about our journey on Facebook, Twitter, Instagram, Twitch and our site!  Take your pick and follow us for daily and weekly updates about our development process and teases of the art that will be in Kova! Reach out to us too, we love hearing from you!  We are also getting ready to release a small mobile game in the same universe as Kova, that introduces some of the characters and factions from Kova, so stay tuned for Faction Wars on iOS and Android too!
Happy Coding!
Make sure to follow Mandy and Black Hive Media on Social Media!
Mandy
Black Hive Media