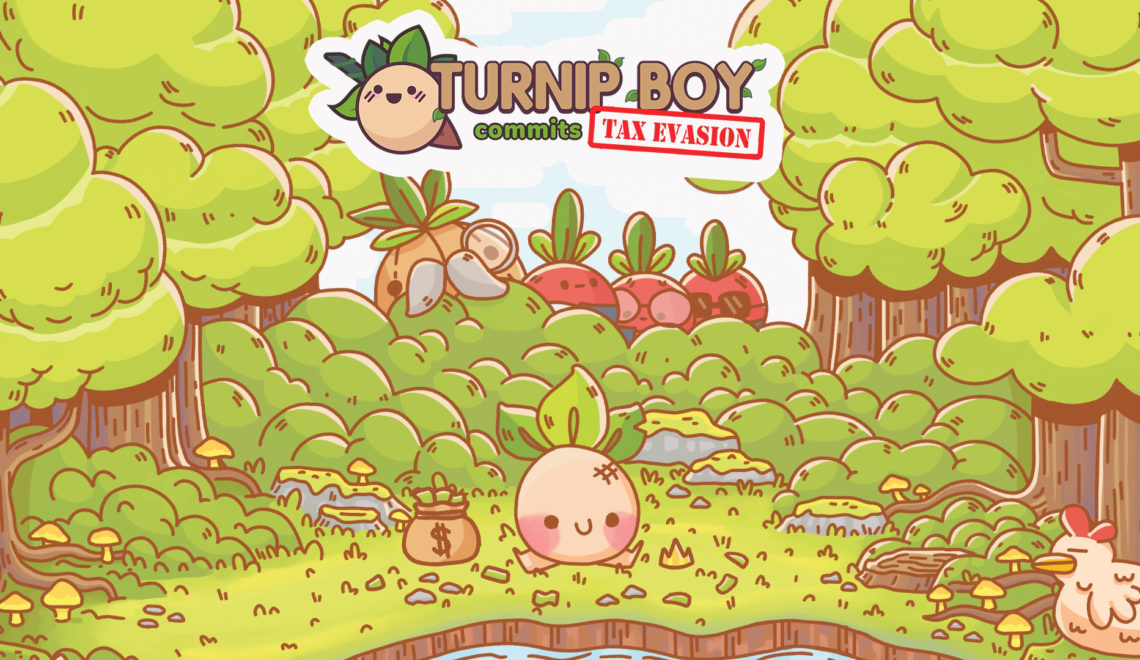 Turnip Boy Commits Tax Evasion – Nintendo Switch
Developed By: Snoozy Kazoo
Published By: Graffiti Games
Category: Adventure
Release Date: April 22, 2021
It may not look it, but Turnip Boy Commits Tax Evasion may be the best game there has ever been about tax. But while it's been said that Spielberg's classic Jaws isn't really about the shark, likewise this is not really a game about tax which will come as a relief to many.
What will resonate the most in this latest in a small, and steady drip of top down Zelda-likes is it's visual style. Packed full of charm, colour and character, it's main influence Zelda Link to the Past is clear for all to see and is not just in the visual department, but more on that later.
Turnip Boy Commits Tax Evasion is from US developer and publisher combo Snoozy Kazoo and Graffiti Games. You play the eponymous Turnip Boy who owes property tax on his home. You start the game with an overdue notice from the government demanding payment and your first action is to rip it up. Having not paid on time you've committed tax evasion and must surrender the deed to your house to Mayor Onion.
The mayor tells you that you're now his personal assistant and he has jobs for you to do to repay your debt so you can reclaim your home. After the dressing down by the mayor you start in your hometown filled with a cast of talking fruit and vegetable characters. In familiar fashion some townsfolk ask for your help with errands but it's not long until you're on your first main quest.
Turnip Boy's movement could be described as a waddle crossed with a bop, and many of the enemies encountered move at a similar modest pace. Hyper Light Drifter this is not, though nor is it trying to be.
You receive your main weapon quite early on to vanquish foes such as snails or worms, or to cut down Zelda-like shrubbery for any items that may be hidden within. You acquire other items which help you solve puzzles along the way and gain entry to new areas.
To complete each job for Mayor Onion you need to tackle a range of fairly compact dungeons which are scattered across the overworld, with simple puzzles to solve and keys to find to progress. At the end of each dungeon you face off against a boss, giant sized with chunky pixels, many which follow similar attack patterns to one another which is slightly disappointing.
As you progress you can find documents which you can rip up, with occasional humorous consequences such as a love letter you're given to pass on. Each document you've ripped up is logged and finding all the documents in the game provides you with a secret ending. You can also collect a range of different hats, which serve no purpose but allow you to dress Turnip Boy your way. A particular favourite is the 'Legally Distinct Dino Egg' hat which sounds like the developers may have scoped out the legalities on before including.
It's very contemporary with characters making references from tik tok, face masks and social distancing to streaming and gamer achievements. You can collect a trophy which is positioned in clear view, with the description 'Reward the player so they stay engaged!'. There are swipes at New York living, with one character proclaiming they were sold a studio apartment which is small and expensive with alleyway scenery that they hope will inspire their creativity. Another character who's a carrot breaks the fourth wall when they tell you about the boxes they've put in your way so you can't get to a particular area.
There is much to like in Turnip Boy. The story itself is more than it appears with some entertaining twists that will engage and many won't see coming in it's short duration. The bold and colourful pixel art mimics many 16bit adventures but of course most notably Zelda LTTP. Music is chirpy and upbeat, evoking many Japanese game soundtracks from the 90s. Occasionally whimsical/cutesy and other times with a groove, with Forsaken Farmhouse a high point.
It's likeability creates a lot of goodwill which goes far. Mechanically and structurally it's quite simple and will not challenge most players but the sedate pace Turnip Boy moves at is a representation of the overall experience. It's not aiming to be more than what it is, which is a love letter to the Zelda series with a loveable cast of characters which charms you into overlooking its shortcomings. You can't be mad at Turnip Boy for long, look at him!
This small yet not quite perfectly formed package doesn't so much wear it's influence on it's sleeve as wear the commemorative t-shirt. The look, the feel, the playful script all pay homage lovingly to Nintendo's classic series with some modern twists. While you'll reach the credits in just a few hours without too much standing in your way, a good time is to be had on the way.
3.5/5

Buy Turnip Boy Commits Tax Evasion

Be sure to follow Graffiti Games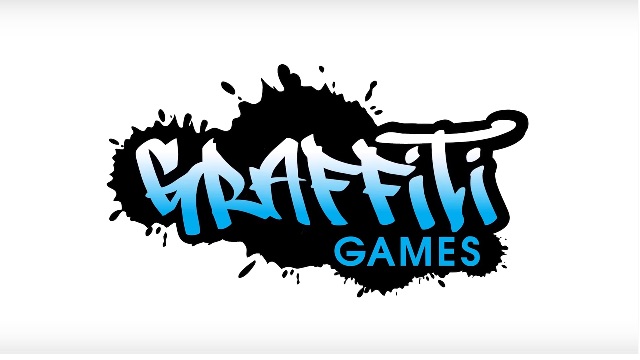 Also, be sure to follow Snoozy Kazoo